Be sure to ask yourself: why here and not somewhere else? I'm certainly glad I did.

Immediately prior to Ivey, I worked as a consultant in New York City where I focused on strategy and innovation in the US healthcare system. My intentions were to apply and further develop both the critical thinking and analytical skills I gained during my dual curriculum undergraduate studies in mathematics and religion. Focusing on healthcare was an opportunity to tackle an issue of national importance, during one of the most pivotal moments in the industry's history.

As I explored different MBA options, I was guided by these very same motives. Through an MBA, I looked to gain a strong foundation of business knowledge, while expanding the breadth of my exposure to the business world. I found that the Ivey curriculum promises exactly that — a robust core offering with the flexibility to uncover and pursue new areas of interest through its elective offerings. Furthermore, Ivey's Case-Method forces you to think beyond the textbook theory; it presents a problem solving-based learning environment that demands critical thinking for real-world business situations. We are consistently encouraged to challenge assumptions, embrace complexity, and deal with the ambiguity of the real world. Most importantly, I find myself surrounded by a remarkably intelligent and motivated group of classmates who bring a diverse set of experiences and unique perspectives to the team. For me, collaborative learning at Ivey means that we push each other far beyond our individual comfort zones, all in a highly supportive learning environment.

The superior academics are only one facet of the experience. My service as a former combat squadron commander in the military and work as a diplomatic aide were moments of great personal development, and I sought that in an MBA experience. There are endless opportunities to grow at Ivey through various leadership positions, student initiatives, and global learning experiences. Case competitions, high engagement with career management, planning upcoming student trips, and even getting back on the ice after a ten-year hiatus are just a few examples of activities that I continue to participate in beyond the classroom. 
Education
Mathematics and Religion, Yeshiva University
MBA '16
Ivey Business School
Ariel Koschitzky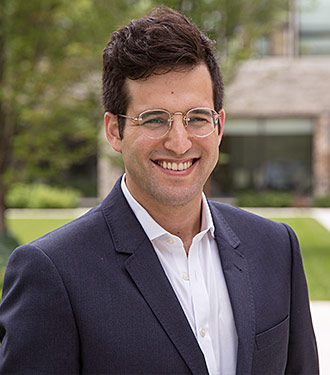 Toronto/New York