After living abroad for several years and working my way up into a leadership position for one of the world's most successful Middle Eastern airlines, I decided it was time for a career change. With an undergraduate degree in business and a keen interest in the law, I contemplated pursuing either a law degree or an MBA. The day I discovered the 3-year JD/MBA program at Western Law and Ivey Business School, I knew I had found the perfect program for me. Although I plan to practice law, I believe that the business insight and skills I will gain and have already gained at Ivey will be invaluable in a corporate law setting.

In life, I have constantly sought or created opportunities that I believed would push my boundaries. I saw Ivey as an opportunity to continue to do precisely that. Ivey's Case-Method has been a completely new way of learning for me and it has challenged me to think in ways I never thought possible. One of the things I enjoy the most is how each case is representative of a real problem faced by a real business. Since we are exposed to the inner workings of a diverse range of companies, we gain practical industry insight and experience inside the classroom that I doubt we could ever get from a textbook.

In class, we are continuously pushed to think outside of the box and to come up with logical, innovative solutions to problems. Already, we have had the opportunity to present our solutions to the owners of actual businesses showcased in our cases. We've also had members of senior management in class to provide live feedback about which of our ideas worked or didn't work in practice and what we had thought of that they hadn't. Experiences such as these shape the way we approach problems and help us to think of better solutions the next time.

Things move very quickly at Ivey and sometimes I have wondered whether everything is really sinking in. How far we've come after only three months was made clearer than ever after competing in Ivey's annual McKinsey Case Competition. For three very long days, we worked in a team setting under significant time pressures to come up with the most creative yet reasonable solution to a case problem. Throughout the competition, we presented solutions advising whether to move forward with a product line launch in India, whether to move operations offshore to China, and how to shape an iconic Canadian brand's global expansion strategy. I wouldn't have known where to start in addressing any one of these problems before coming to Ivey. Now, with the help of a good team, it seems I already have developed many of the tools necessary to approach a wide variety of business challenges. Experiences such as these make me confident that I will have the tools to succeed wherever my professional life takes me in the future.
Education
Bachelor of Commerce, Curtin University (Australia)
MBA '16
Ivey Business School
Ashley Taborda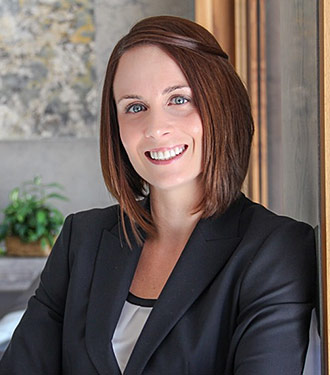 Caledonia, Ontario