I am the only former military in the Ivey MBA Program this year; however, each graduating year there is usually one or more. Being raised in western Canada, I joined the military when I was eighteen years old seeking a challenging career and pursuing a longing to make a difference in the world.

After I joined I attended the Royal Military College of Canada and soon graduated as an officer holding a Bachelor's Degree in Chemical Engineering. For the next five years I led men and women to support military operations both domestically and in Afghanistan.

I firmly believe I got the challenge I was looking for out of the military and I was able to make a difference for Canada. It came time, however, to seek a new challenge but still find a way to make a difference; the world of business offered the best prospects. Since my experience had not offered me opportunities to work in finance, marketing, or accounting, I sought out a Master's of Business Administration to help round out my skills.

Ivey's MBA Program stood out from others in Canada. Not only did I get lots of support from the Ivey Veterans Network, but Ivey's practical case-based method of teaching meant that I could easily see the implications of the business lessons taught.

I also knew from my military background that the intensity of the program would offer me more than just business skills, it would build some true lasting bonds with my classmates — something that meant and means a lot to me.

My class brought together high achievers from finance, entrepreneurship, non-profit, oil and gas, project management, and consulting — just to name a few. My classmates taught me first-hand knowledge of all these different industries and more. In return, I often took the role as coordinator in my learning teams, using the team building concepts and task planning structures I learned in the military to help us accomplish our projects optimally and on time.

As I reflect over my time in the program, I see that my initial reasons for joining Ivey hold true. The program is intense, but I have made some great friends working through the challenges presented to us. The business concepts and skills stick with you because the teaching is routed in everyday examples of businesses. Furthermore, as I research the job market and plan a Calgary networking trip for my class, I see that the Ivey Alumni Network is solid, reliable, and there to help.

Leaving the military and pursuing an MBA was no small choice to make; however, I can honestly say that Ivey was the right choice for me. The program pushed me to reflect on what is important for me in my next career while at the same time teaching me some first-rate business skills alongside some unforgettable people.
Education
Bachelor of Chemical Engineering, Royal Military College of Canada
MBA '15
Ivey Business School
Bryan McCulloch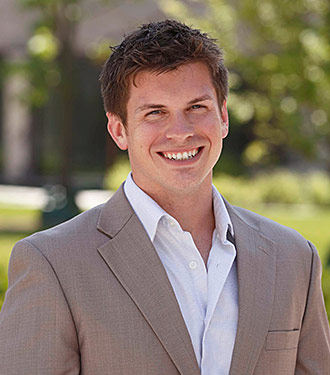 Edmonton, Alberta