I studied journalism and began my career writing for a financial industry trade publication. I quickly became intrigued with the capacity of organizations to shape their public perception and its subsequent impact on their performance. I transitioned into communications via a non-profit based in Blantyre, Malawi, and upon returning to Canada, focused my work in corporate communications with one of the world's largest communications and marketing firms. Throughout my career, I've watched the business landscape change as organizations navigated shifting customer expectations, the rise of social media and digital engagement, economic recovery and, in many industries, intensifying regulations. Helping clients address these challenges through communication broadened my experience across a dozen industries and relocated me to three different continents. It also stoked my curiosity in the inner workings of competitive businesses: the seed of idea, the daily decision-making, the financial considerations, and the trade-offs. It was this curiosity that brought me to Ivey.

From the beginning of my MBA selection process, Ivey set itself apart as the next step for me. Coming from a non-traditional business background, I wanted to find the place where — and the people from whom — I could learn voraciously. Ivey's case approach equips me to examine every business problem through multiple lenses, and my classmates challenge me to consider new solutions to each.

One of my early lessons at Ivey — and one that will stay with me throughout my career — is to recognize what we each have to contribute.  We are experiencing Ivey together, but each of us has a unique background, is here for a different reason, and is pursuing a different version of success. Our dialogue and debate helps us to refine our ideas, sharpen our outlook, and prepare for the strategic decisions that await in our respective careers.  For me, that's a successful MBA experience.
Education
Bachelor of Applied Arts, Media Studies - University of Guelph
Diploma in Journalism, Print and Broadcast - Humber College
MBA '16
Ivey Business School
Cynthia Innes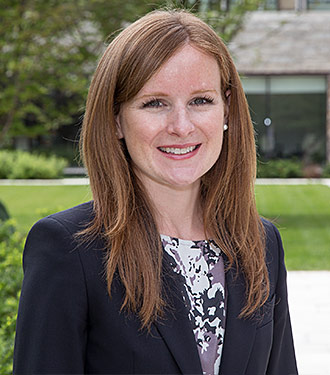 Stratford, Ontario