Prior to Ivey, I was running a boutique travel firm, Trufflepig, servicing the well- travelled with discerning taste. Working at a small entrepreneurial company was an amazing experience, and I loved the feel of working alongside friends.

During my research process, time and again I came upon an Ivey Alumni who would rave about their time doing their MBA and their continued relationship with the Ivey family. Coming from a workplace culture that was so supportive and close-knit, I was attracted to the idea of moving to a school where "family" was considered an important part of the opportunity. It was this alumni support network that was the deciding factor in my decision to come to Ivey.

Prior to my arrival on campus, I was curious to see if these close-knit ties truly existed, or were they fond musings of those long-gone. Had I overstated in my mind the relationships formed at Ivey?

It's incredible to see that the Ivey family feeling really begins when you walk into your first class. From the faculty to the support staff and beyond, there is an incredible culture of support at the school. What has been the most beyond my expectation is how quickly the class comes together and begins to form their own identity, culture, and support network. Being in Canada's premier MBA program, which is an incredibly challenging experience, means the importance of your community cannot be overstated. Just as the alumni I spoke to before coming to Ivey had said, they really do participate all the time with the school. We have met many alumni in a variety of capacities, and every time we've had the opportunity to meet, all the alumni have been generous with their time and gone above and beyond expectations.

I feel proud and privileged to feel a part of the Ivey family, to be a part of the community that will grow together, and I greatly look forward to passing on this support to those who will come after me.
Education
B.ACS, Western University
MBA '14
Ivey Business School
Diane Ring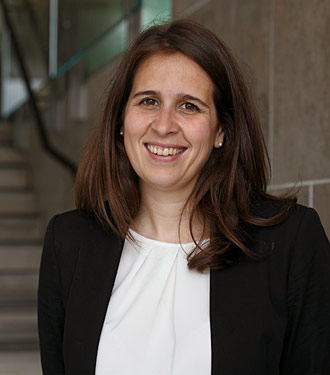 Toronto, Ontario