I have a background in engineering and management. Having worked as an internal consultant in process improvement, I wanted to move into management consulting and joined Ivey because of its proven track record of placing students in top consulting firms.

Having experienced some of the case study-based approach during my master's at McGill, I was confident that Ivey's commitment to the case study method would prove very valuable for me. I was not wrong.

My Ivey experience has been an adventure so far. The first few weeks were hard, transitioning from a work atmosphere to an academic one. The group based approach to problem solving helps to bond with your classmates and learn from their past experiences. The first 24-hour report was a revelation of what we could do with teamwork.

In the next few months, we will be going through the fall recruiting season and I can definitely see a change in the vibe of my classmates. People are spending more time polishing their resumés and getting their stories right. The career management team and the clubs have provided a lot of support as we embark on our search for the right jobs. But what really surprised me is the amount of support provided by the Ivey alumni. They have taken time out of their busy schedules to help us out with answering questions and doing things like mock interviews with us. It's been incredible to be a part of.
Education
B.Eng, Mechanical Engineer, VIT University, India
Master in Management, Operations and Global Supply Chain, McGill University, Montreal
MBA '16
Ivey Business School
Dipin Samuel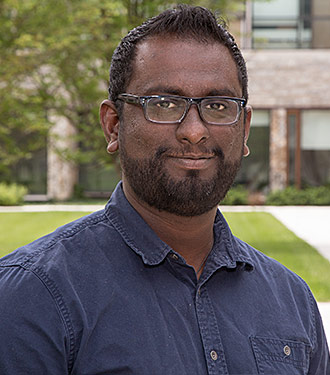 Kochi, India