After spending four years as a political advisor to Canada's Finance Minister, I was ready to recalibrate my career. I thoroughly enjoyed my tenure in the quick-paced political world but I was unsure how I was going to translate my experience and the skills that I had acquired into a corporate role. I felt that an MBA would round out my strengths while building new skills and expose me to an array of opportunities. I researched numerous business schools in Canada and abroad and quickly realized that Ivey was the best choice for me.

What first struck me when I started the program was how incredible my classmates were. The school does a great job of bringing in a great mixture of individuals who have been successful in a myriad of industries and functions. This diversity enriches the learning experience and is certainly one of the school's greatest strengths. Not only does the calibre of students increase knowledge transformation within the classroom, but their vast backgrounds lead to great conversations and unique social events outside of class. As a vast majority of students have come from outside of the city, we all became close very quickly, which is one of the real advantages of coming to London.

In addition to my fellow classmates, the faculty and staff at the school are second to none. The professors are accessible and engaging, and they continually challenge us to delve deeper into the materials. They have a unique way of drawing on the experiences of the class in an effort to provide additional colour to complement the cases. The staff at Ivey are also a big differentiator. They form an integral part of the tight-knit Ivey community and their personalized approach has really stuck out to me. I thought that this would taper off after the recruitment stage but it has actually intensified, with the career management staff working continuously with each student to ensure we land our dream jobs.

It's never easy leaving a career that you enjoy; however, from the moment I stepped into the brand new building I knew that I had made the right decision. Ivey is much more than a business program. It has been a transformational experience that has broadened my perspective, expanded my knowledge, and challenged my preconceptions. I know that this experience will help not only my short-term career goals, but will open up an array of opportunities that would not have materialized if it weren't for this experience. The alumni network has already been a great resource for me and I look forward to the time that I will be able to pay it forward.
Education
Honours Bachelor of Commerce, McMaster University
MBA '14
Ivey Business School
Drew Rankin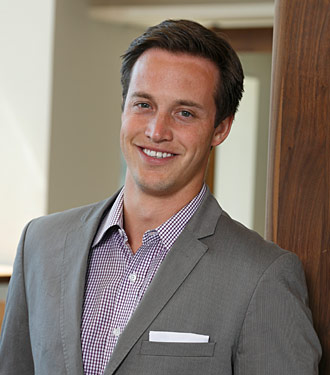 London, Ontario