When people ask me to tell them one thing about myself, I always respond by telling them that I love to ask questions because I love to learn. Could there be a better place to ask questions and learn than school? At Ivey, students learn, thrive, and grow by asking questions. While some people grow up and know that they want to be an entrepreneur or CEO of a fortune 500 company, others, like me, take a little more time to carve out their future. If you had asked me a few years ago what I wanted to do "when I grew up" I might have thrown around a few professions. Now, however, I can confidently say that after graduation I intend to pursue a career in consulting.

When deciding on a business school there were many factors that I had to consider; did I want to move away from home? What would I get out of the program? As one of the few humanities graduates and an HR professional, would my diverse educational and professional background hinder my success in the program? As a graduate from McMaster University with an Honours Bachelor of Arts in Communications and a certificate from George Brown College in Sport and Event Marketing Certificate I was uncertain if marketing was my long-term career goal. At Scotiabank, as a compensation analyst, I learned that numbers weren't as scary as I made them out to be. Furthermore, while I knew I was always analytical, it was here that I truly saw what I was capable of. While I might have had to work a little harder to conquer my fear of numbers, in the end I was a stronger and more confident employee and person.

To date, Ivey has provided me with a plethora of experiences that have reinforced why I chose Ivey Business School. Ivey equips its students with the skills and knowledge to be successful in the professional world. The McKinsey Case Competition was a chance to work with a group of my peers whom I had never worked with before. While I only spent three consecutive days with them, the bonds we created are some of the strongest yet. As finalists, my team was given the opportunity to present in front of industry executives from McKinsey and my fellow classmates and faculty members. This was a moment I will never forget. These relationships that are created, that are built and nurtured at Ivey, exist not only amongst our peers but our faculty. These relationships are a testament to the reason the Ivey family exists and is such a strong network.
Education
B.A. Communications, McMaster University
MBA '14
Ivey Business School
Elysha Altberg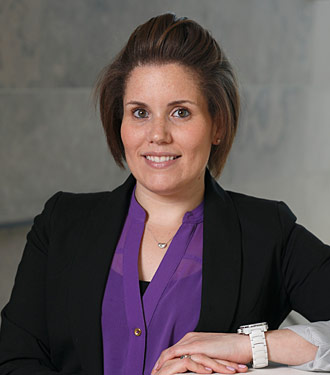 Toronto, Ontario