I always knew an MBA would be in the plan at some point — I was just waiting for the right time at the right school. After completing my undergraduate degree in Toronto, I spent two years articling at a professional services firm to obtain my CA designation. I felt that learning the language of business would give me a strong foundation to build on in my career. From there, I spent two years in management consulting specializing in the retail and consumer markets sector. With a background that was more financial and operational in nature, I felt that an MBA focused on leadership and general management would be the perfect complement to round out my skill set and a great next step in my career.

I spent quite a long time considering which school would be the best fit for me; after going to the class visit at Ivey though, it became a no-brainer. The case method provides an opportunity to not only learn from the real-world experiences of our classmates but also to be challenged on our decisions on a daily basis. The strength of the Ivey network is also the strongest in Canada, and this can be seen from the relationships with faculty, alumni, and one another.

Within three short months of the program, my initial expectations have been far exceeded. Not only have I challenged myself professionally, it has also been a transformational experience on a personal level. I have no doubt that I will leave Ivey with not only an invaluable experience to further my professional career but also with strong friendships that will stay with me for years to come. 
Education
B.Comm, Rotman School of Management, University of Toronto
MBA '16
Ivey Business School
Helen He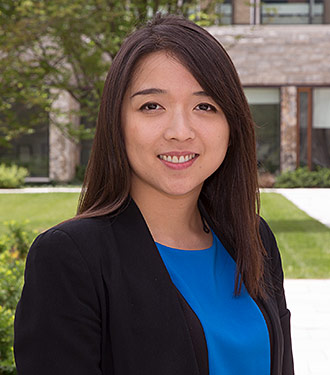 Toronto, Ontario