Born and raised in Peru, after my undergraduate degree I worked in different industries assuming roles in operations and logistics until I decided to make a move to the insurance industry. Working in business development, I made some key contributions to the company that increased its revenue during my first two years there. After those achievements, I was invited to assume an important role inside a cross-functional team to implement software for the whole company. Once the project was delivered successfully, I decided that it was the right time to leverage my finance and accounting knowledge in an international MBA program with plans to start my own business in the near future.

When deciding which MBA was right for me, I considered Ivey for two reasons: the case-method approach and the Career Management support. The Ivey Case-Method pushes me to analyze real-world business situations from different perspectives. Moreover, some of the cases we analyze are about family business and start-ups, which I find really valuable for my long-term plans. The Career Management team does an excellent job helping us to take our resumés to a post-graduate level, preparing us for interviews and organizing networking events with successful professionals from different industries.

During the admissions process, I was wondering how life in Canada and at Ivey would be as it was the first time I was going to live outside of my country. Luckily, I was able to speak with an Ivey graduate. From the first moment, she gave me valuable advice and insights about the admissions process and the lifestyle in and outside of the Ivey campus. Through this interaction, I realized the excellent quality of people that graduate from Ivey every year.

Even though the program is very intensive, you will always find time to share with your classmates outside of the classroom. I am learning how to play two sports I had never played before: rugby and golf. By taking part in the different clubs organized at Ivey, you will share unforgettable moments with your classmates that will strengthen the links you build with them in the classroom and during the learning team discussions. Be prepared for an exciting year in which you will share with your classmates not only knowledge, but also culture and customs that are unique to every member of the class.
Education
Bachelor Industrial Engineering, Universidad Nacional de Ingenieria
MBA '15
Ivey Business School
Jahmer Pittman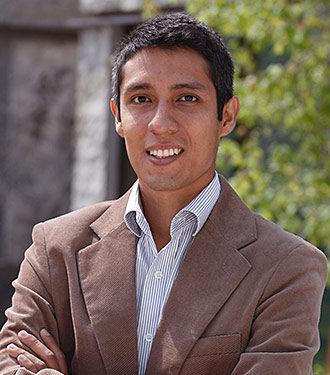 Lima, Peru