Having completed my Masters in aerospace engineering and project management, I started my career as a management consultant for Airbus to help secure the development and assembly of the A380. In order to get more hands-on operational skills, I went on to join the automotive industry.

For the last six years, I was working as Industrial Logistics Manager and Manufacturing Manager for the largest French carmaker. Even though this job was very fulfilling, as time went on I realized that what truly kept me going was learning how to grow and lead a business. With the economy on the downturn in Europe, it was time to make a game-changing decision to enhance my career. I then knew I wanted to do a world class MBA to develop my business acumen and join an incredible network.

After extensive research on business schools in North America, I concluded that in addition to the short length of the program, Ivey's culture, alumni network, and case- based teaching methodology were the best fit for me.

Of French descent, I have been fortunate enough to have lived eighteen years in sub-Saharan Africa. Growing up, studying, and working in both emerging and mature markets has profoundly shaped my personality and whetted my curiosity to discover what influences people's decision-making processes. Every day I am amazed by the variety of backgrounds and skills that my classmates bring to the discussions. Learning how to solve real business problems by studying, analyzing, and debating with so many different points of view, challenges us to think "outside the box."

My experience at Ivey so far has exceeded my expectations. Having moved from France to Canada with my pregnant wife and our daughter, the Ivey community has been very collaborative and helpful. From the first day we have all felt the strength of the bonds and culture of support from everyone in and out of the school. We are glad to be part of the Ivey family.
Education
Masters in Engineering
Masters in Project Management, E.N.S.I.C.A. (Ecole Nationale Supérieure d'Ingénieurs en Constructions Aéronautiques), Toulouse, France
MBA '15
Ivey Business School
Jean-Sébastien Coulaud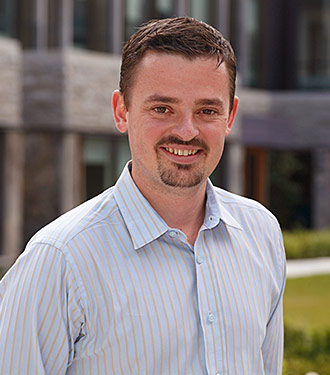 Laxou, France