Coming from a culture that respects professionalism and integrity, I was impressed by the quality of the Ivey MBA experience. One had to have a deep level of respect for time, develop and communicate ideas quickly and effectively, and build an enormous capacity to adapt to change. The technical and soft skills that are developed at Ivey are skills that are truly fit for great business leaders. I had always envisioned that persons with a good command over the principles of business were individuals who could make a tangible impact on the lives of people all over the world.

I made a decision to attend Ivey because I was looking for an institution that would accelerate my development from an influential banker in the Caribbean to an influential business leader in Canada. I had spent five years at the largest investment bank in Jamaica, prior to which I had done a post-graduate degree in financial economics, an undergraduate degree in Economics and Statistics, and the level 3 CFA exam. As co-author of the book Debt and Development in Small Island Developing States, I had sought to influence public policy on the debt management strategies of Caribbean governments. Nevertheless, I came to a point in my career where I realized that I needed to expand on my skill set and tackle new challenges.

The Ivey MBA Program, being one year in duration, was a fast track method to deepen my understanding of the Canadian business environment, the Canadian culture, and Canadian capital markets. The case study method of teaching exposed me to real-world scenarios and encouraged me to think creatively to solve complex business problems. The cases studied were also augmented with content that allowed me to develop background knowledge on the Canadian economy and, in particular, the structure of Canadian capital markets. Perhaps one the most impressive attributes of the MBA program was its focus on sustainability.

Through the Ivey Alumni network and the various friendships that I have formed, I was able to comfortably adjust to a new culture, which has different social norms and values from what I was accustomed to. The classroom was filled with a wealth of individual experiences and backgrounds that added to a rich learning experience and a new level of awareness. From the early stages of the program, it became very clear that I was about join a family. This family consistently demonstrated a high degree of authenticity and was always ready to help a fellow member of the Ivey Community.
Education
MSc., Financial Economics, University of the West Indies
BSc., Economics and Statistics, University of the West Indies
MBA '16
Ivey Business School
Kario-Paul Brown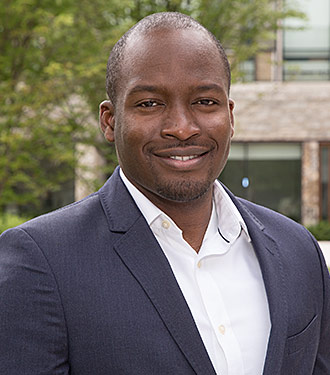 Kingston, Jamaica