I graduated from Wilfrid Laurier University in 2007 with a degree in Political Science and the Business Administration Option. While at WLU I had been very involved in leadership and extracurricular activities. In my career history I had experience at a boutique investment firm, universities, and most recently at my small-sized family business. I think it goes without saying that I've had quite a diverse range of roles and exposure to different types of business models, and I think that the Ivey experience will complement my background by building on my learning and taking my business knowledge and application to the next level. It will also provide countless opportunities to think like a manager, act like a leader, and constantly understand the responsibility I have to the community and world around me and what impact I can make.

I think one of the key differentiators between me and my classmates is my small business experience. Working at a small business means that you get exposure to all sides of the business; you become a generalist and have to understand the big picture as well as the fine details, often jumping back and forth between the two on a minute by minute basis. I think the perspective that I bring to the class is that business happens everywhere, not just in major cities in tall office towers, and there are many advantages that small businesses can have over large ones. In all business there is always risk; however, in small business the risk is much more apparent, and decisions cannot be made lightly but they must be made quickly in order to survive.

I hope to achieve a role in marketing as an assistant brand manager. Brand management is often described as running a business within a business, and I am excited at the prospect of building a business with the support and resources of a large firm. I know that I have already grown and changed so much, and I hope to continue this path of development through graduation and beyond. Ivey has challenged me to think differently, and I know I will keep this lesson with me beyond graduation.

One of my most memorable experiences was placing top three in the McKinsey Case Competition. We approached the competition as just wanting to have fun, learn, and get to know one another, and I think this approach helped us to work together more collaboratively, and produce our best results. I think this sums up the Ivey experience because Ivey is about working with people from all different backgrounds, learning from them, and working to deliver your best. Even if we hadn't placed top three, it still would have been one of my most memorable experiences at Ivey to date.
Education
Bachelor of Political Science and Business Administration Option, Wilfred Laurier University
MBA '14
Ivey Business School
Kathryn McIntosh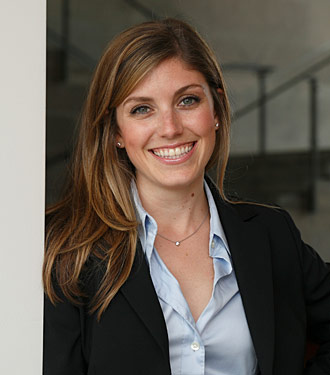 London, Ontario