My immediate goal is to pursue a career in Management Consulting working with small and medium enterprises and mid-sized corporations, which I believe to be the lifeline of developing economies. Ultimately, I intend to return to Jamaica to assist in the economic development of my home country by managing and growing my two start-up businesses. Having already gained five years of practical experience in Investment Banking and three years in Risk Management, as well as recently starting two small businesses, I chose to pursue an MBA at Ivey Business School. The MBA will complement my existing technical abilities and equip me with valuable business management and entrepreneurial skills. In Ivey's action-oriented learning environment, I have been able to sharpen my skills in other fields by engaging with professionals and fellow students from a myriad of backgrounds.

The staff and faculty are two of the key reasons I am at the Ivey Business School today. Ivey's staff is among the most professional and proactive persons I have met. Their commitment to ensuring that students' queries are addressed in a timely manner continues to reinforce their passion for their work. The faculty is always available for discussions and displays a strong drive to ensure that students develop holistically during the program. In my short time here I have truly become a part of the Ivey family.

Coming from Jamaica, my first few days in Canada, particularly in London, were very cold! I remember wondering how I would be able to survive the cold weather for the year. However, with the support of my fellow students and the administration staff, I have adjusted quite well to life in Canada. Ivey's strong support network definitely made me feel welcomed into the Ivey family.

Through Ivey's globally renowned Case-Method Learning and its commitment to developing business leaders who think globally, act strategically, and contribute to the societies in which they operate, I will be able to apply the business concepts learned. Each day I am able to learn from the diverse perspective of my fellow batch mates, which helps me to make better decisions regarding real-life issues that have faced many companies globally.
Education
Bachelor of Acturial Science, University of the West Indies, Mona Campus
MBA '15
Ivey Business School
Keisha Bailey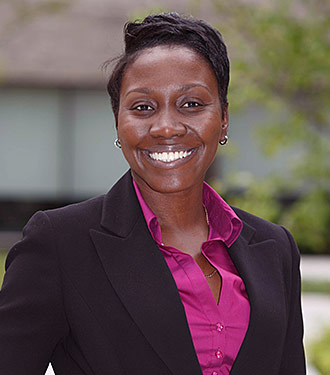 Parish of St. Catherine, Jamaica