Leaving a successful, advancing career to go back to school can seem like a huge risk. Prior to Ivey I had worked as a project manager leading varying-sized energy infrastructure projects across Canada and the UK. Even so, I wanted to challenge myself across a broader scale of business problems, engage with other innovative and enthusiastic students, and raise the bar on any potential limitations on my future career progression. I had already completed the PMP and P.Eng designation requirements but lacked the general business strategy element in my education that could take my career to the next level. I began to feel that not going to business school now might be a far greater risk if I wished to reach the goals I had set for myself.

In choosing the right MBA, I looked for a business school capable of providing the key elements I needed: practicality, brand, strategic focus, and personalization. I was already aware of the quality of Canadian schools through my undergraduate degree and was cognizant of Ivey's reputation. Based on this I applied to Ivey and one other school alone. Both had a strong focus on business strategy and practicality; however, Ivey takes this to the next level with their case method. The Ivey Case-Method uses scenario-based learning (often based on real companies) for students to assess and make strategic decisions. I truly believe this is the most interesting and practical way to learn.

After being accepted to both schools, the decision to choose Ivey was much easier than I thought. Ivey quickly demonstrated personalized career guidance even before I had agreed to enlist. I was put into contact with an Ivey alumnus who currently works in my chosen field. Immediately Ivey showed they understood my personal goals and took the time to help me make the connections necessary to get there. I was also greatly impressed by the strength of the Ivey network. Highly successful Ivey graduates now work across the globe, many of whom are happy to be contacted by current Ivey students. I couldn't wait to join such a strong resource.

My experience at Ivey so far has been very positive. The material has been extremely engaging and I am shocked by how much I have learned in such a short period of time. The small class size and team-based learning has meant I have a much greater understanding of the material and have further developed my project management abilities. I am excited to see how much I will gain from my remaining months at Ivey.
Education
Bachelor of Applied Science, University of Toronto
MBA '15
Ivey Business School
Kevin Davis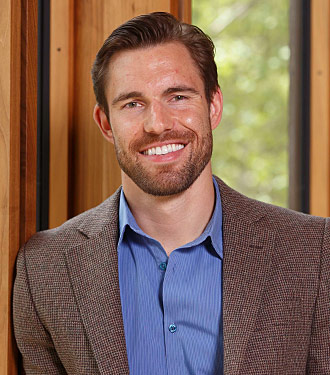 London, United Kingdom