Over the last seven years I have been on an adventure that started when I graduated with an Honours B.A. in Political Science from Western University and has now brought me back to that institution, to the MBA Program at Ivey Business School. Along the way, I furthered my studies in International Political Economy and Global Politics at the University of Toronto and the London School of Economics. In 2010, I joined the Policy and Strategy Division at the Ontario Ministry of Economic Development and Trade, from which I was recruited to join the Office of International Relations and Protocol at Cabinet Office. Through that experience, I saw the process by which public policy decisions are made and implemented by the most senior decision makers in the province. I had a very valuable career experience working in the Ontario Public Service, but came to the realization that my longer term interests lie in the private sector and that the right MBA program would be the best way to make that transition.

I am the fourth member of my immediate family to attend Ivey. Both my parents completed the MBA in 1976 and my brother completed the HBA program in 2008. Through their experiences, I witnessed the power of the professional network that comes with being an Ivey grad. But, I also witnessed first-hand the respect, lifelong connections, and support that are borne out of the unique social experience of Ivey's programs. I believe these two factors, along with the fundamental education they received at Ivey, have led directly to the career success that they all enjoy.

The fact that Ivey uses the case method was a very important factor in my decision-making process. I expected that approach to learning to best replicate the environment that one encounters in the business world, where real life situations are both complex and ambiguous and decisions need to be made with uncertainty. After four months in the program working under the case method, I can say that the learning experience has exceeded my high expectations.

Since starting in the Ivey MBA Program in the spring, my classmates and I have already shared a number of incredible experiences, from the Preparatory Knowledge Program to Get Connected to the McKinsey Case Competition. Those experiences have reinforced how happy I am with my decision to come to Ivey and make me all the more excited for what's still to come.
Education
Honours B.A. Political Science, Western University
Master of Arts, International Political Economy of Development, University of Toronto
Master of Science, Global Politics, London School of Economics and Political Science
MBA '15
Ivey Business School
Lauren McLeod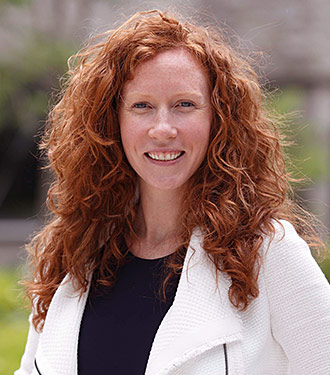 Toronto, Ontario