Before coming to Ivey, I completed an undergraduate degree in Atmospheric Science at McGill University and a joint Masters of Applied Science and Urban Planning at Dalhousie University. After my Master's, I joined a large design engineering firm and was fortunate to get exposure to a wide range of projects, from urban policy to development to hydrological modeling. In the two years prior to coming to Ivey, I started partnering with our in-house Advisory Services team, working on a range of economic development, infrastructure, and real estate projects across the country and helping to shape some of the higher-level strategic and management decisions related to city building. The work really piqued my interest and I realized, in order to continue to focus on these types of issues, I needed a better foundation in business.

There were a few criteria that shaped my decision to come to Ivey. From an academic standpoint, I wanted to attend a school that is well recognized and has a great reputation. I also knew that I wanted a one-year intensive program that would allow me to return to the workforce as soon as possible to put my new skills to use. I decided on a case-method based program to help improve my communication skills. Lastly, I knew that if I was going to attend business school, going to a school with a strong alumni network in Canada would be key.

I spent a lot of time speaking with alumni from various business schools to make sure that an MBA was right for me, and to make sure I was choosing the right school. One of the things that really stood out to me about Ivey was the quality of my interactions with Ivey alumni, as well as the effort they put into helping each other out. Despite reassurances from Ivey alumni, initially I was nervous about my decision. I wanted to make sure that taking a year off to go back to school and moving away from friends and family would be worth it. If anything, my expectations have been exceeded. The small class size not only gives you an opportunity to get to know your classmates, but also allows you to get to know each person on an individual basis. I am constantly impressed by the intellect, ambition, and accomplishments of my classmates. Their thoughtful contributions to our class discussions push me to expand the boundaries of my thinking and see business issues from other perspectives.

Looking back, the decision to come to Ivey seems obvious; in a few short months, I can already see the progress my classmates and I are making. I can't wait to see where we'll be at the end of the program.
Education
Bachelor in Atmospheric Science, McGill University
Masters of Applied Science and Urban Planning, Dalhouse University
MBA '15
Ivey Business School
Leah Carson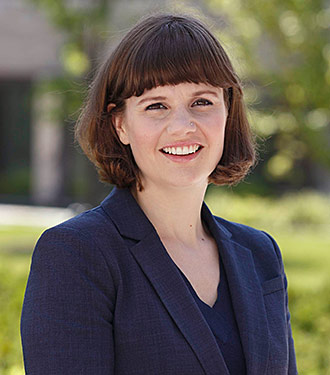 Ottawa, Ontario