It's typically the biggest decisions in life that carry with them the largest rewards and this couldn't be truer about deciding to do an MBA at Ivey. Following the completion of an undergraduate degree in Economics at McGill University, my first job found me on a trading floor for a major bank in Toronto working in the foreign exchange markets. There is nothing quite like the rush of a deal and while I had always dreamed of pursuing my MBA, I knew I wanted to attend an institution that would challenge me both inside and outside the classroom. The case-based structure coupled with the one-year tenure of the program at Ivey meant that I would be pushed to grow academically as well as manage a demanding schedule, two skill sets I knew would serve me in any future endeavours.

The Ivey Case-Method of Learning forces you to think beyond just the underlying theory behind any given real-world business decision and helps you develop a framework for how to tackle actual problems. A typical day in the program has you defending an opinion in front of your class, combining skills and knowledge to tackle a case issue, as well as working with your teammates to leverage prior backgrounds and key strengths. The program is truly built on the foundation of creating future leaders and is apparent in all facets of life at Ivey. Not only will you yourself become more adept at handling key issues, the size of the class and constant teamwork means that you will graduate with people willing to assist in any future endeavours.

One of the main deciding factors to come to Ivey for my MBA was the level of support provided by all members of the staff at the school. My first request for information was met by a phone call instead of a digital mailer. The on-campus visit was hosted by the MBA program head who clearly showed interest in my background as well as decision-making process for choosing to do my MBA. Most important to me, the school was genuinely concerned in ensuring that not only was I a good fit for Ivey but that Ivey was a good fit for me. All of this extends into the program itself as professors, career management, and senior staff members remain actively involved in your daily life as part of the Ivey family.

It is incredible to think about how much I have already learned, the friends I have made, and the skills I have developed in such a short period of time in the program. If you are looking to learn, grow, and push yourself to be a better leader then Ivey is the place for you.
Education
Bachelor of Economics, McGill University
MBA '15
Ivey Business School
Matthew Stastny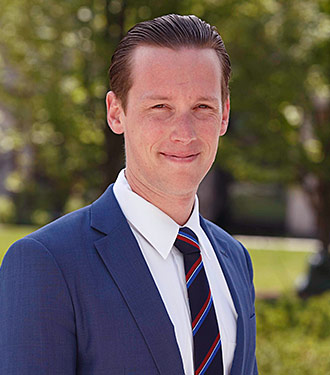 Sutton, Quebec