I chose to do my MBA at the Ivey Business School because I wanted an intellectual challenge, excellent new career opportunities, and the chance to become a better leader. I graduated from Queen's with a Commerce degree in 2006 and spent the following years primarily in brand management within the consumer packaged goods industry. I had a strong business theory background from Queen's so I wanted my MBA to make me a stronger leader and test me with difficult, real-world problems. Ivey provides this opportunity.

The primary factors that differentiate Ivey are the small program size, the case method of teaching, the high calibre of students, and the strength and connectivity of the alumni with the school. The small program size provides two unique benefits: first, it enables you to know everyone on a first name basis, and second, it provides a significant number of leadership opportunities. This ensures that when you graduate you do so with a large new group of friends and increased confidence to handle tough issues. Ivey thrives on the ambition of its students and the opportunity to have a distinct impact exists with over 130 positions through the MBA Association (MBAA) club executives and senators. I was elected as VP External of the MBAA for the 2014 class and I'm really excited about the opportunity to help our class establish a legacy within the new Ivey building. Academically, the case method forces you to think like a decision maker every day. Each class you're expected to contribute to the discussion and to be prepared to make a decision based on your analysis. Given the high calibre and diverse experience of the class there's always new insights and a challenging environment to test your thinking. This valuable experience allows you to gain confidence defending your perspective and navigating through ambiguity. Finally, the connectivity of the Ivey alumni is extraordinary. They truly want to help the students and they make significant efforts to be available to connect and share their career experiences and knowledge from their time at Ivey.

To succeed at Ivey I believe you need to be an effective team member, manage your time well, and have fun during the process. Each week there is a different important deadline that you need to meet and your ability to work well with your learning team and manage a demanding schedule is critical. The program is built to force you to prioritize and accept that you need to make tradeoffs. I think this is excellent preparation for the world we'll encounter after graduation.

The Ivey MBA will push you to work hard and learn quickly. But if you're committed to having a transformational year where you can develop new skills, make great new friends, and change the trajectory of your career, then Ivey is the best place to be.
Education
Bachelor of Commerce, Queen's University
MBA '14
Ivey Business School
Michael Kitchen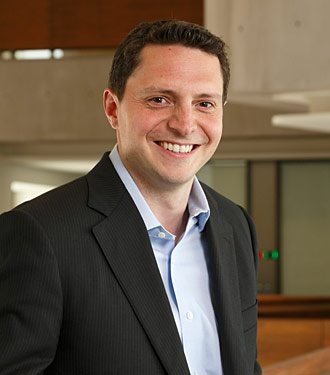 Toronto, Ontario