Having lived and worked in Africa for a number of years, I experienced first-hand the tremendous growth of many African businesses. I also witnessed the triumphs and challenges of decision-making with poor factual data and in rapidly changing business contexts. I decided to pursue an MBA that would build on my experience and prepare me for the realities of leadership and decision-making in the real world.

The program continues to exceed my expectations in this regard. The Ivey MBA is renowned for teaching with the case method. This provides a foundation of core business principles and then uses cases to simulate the "messy" nature of real-world business situations, requiring an integrated approach to problem solving. The result? I soon found myself thinking about and planning for the impact of a financing decision, for example, on the operational capabilities and market positioning of a firm. I believe this integrated approach is immensely valuable in the real-world leadership roles.

In addition to providing a strong classroom environment, Ivey also provides the daily challenge of interacting with some of the most intelligent and driven individuals I have ever met. Sharing anecdotes from very diverse experiences truly helps to broaden one's perspective and the relationships we are currently building will no doubt be valuable over the course of all our careers.
Education
IBBA (International Bachelors of Administration), Schulich School of Business, York University
MBA '16
Ivey Business School
Oluwole Oluwole-Rotimi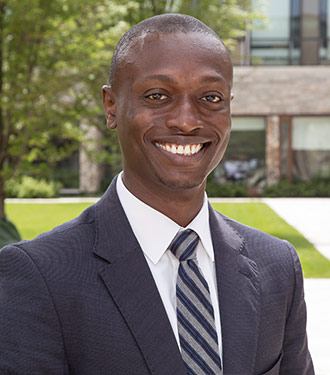 Lagos, Nigeria