Having always had a deep sense of curiosity led me to pursue the sciences and my passion for making a difference led me to pursue the health care industry. After obtaining a Master's in Biotechnology following my undergraduate degree in chemistry, I spent nearly six years working in the pharma/biotech industry both within the US and Canada. I was primarily involved in various roles within the R&D umbrella, focusing on novel biologics drug development. My career progression exposed me to increasing levels of the business and strategy involved in the pharma/biotech industry, fueling a desire to learn more about business and strategy in general in order to gain a holistic understanding of an industry.

I chose to come to Ivey for several reasons, not the least of which was the case method. Ivey's experiential learning method, with student-driven case-study discussions that challenge assumptions, offers radically different, yet well informed perspectives, drives innovative thinking, and has been invaluable in contributing to a fulfilling learning experience. My peers come from very different industries and are eager and willing to share their perspectives in terms of the operational and organizational challenges that they have faced in their careers. The diversity and breadth of experiences reflected in the classrooms has been a crucial component in the success of the case method as a teaching tool and has significantly contributed to my learning. My ideal career would be one that would leverage the skill sets that I have already developed prior to coming to Ivey with the competencies and tools that I am developing within Ivey, in order to solve real-world problems. The case-method approach is very well-suited to my career goals as I am presented with problems that simulate real-world problems in every case for every course and it helps develop a strong problem-solving skill set.

One highlight of my Ivey experience has been my involvement in the Health Sector club. The members bring a repository of knowledge about the different industries within the health sector, the mentorship provided by the Ivey Centre for Health Innovation is unparalleled, and the rare opportunities to learn from industry leaders are invaluable. From interacting in a small private setting with the Ontario Minister of Health and Long-Term Care, Deb Matthews, to getting a private and personalized tour of the inner workings of London Health Sciences Centre by the LHSC Chief of the Medical Advisory Committee and Director of Quality, Dr. Mark McLeod, opportunities to learn and influence are abundant.

I had high expectations prior to coming to Ivey and my Ivey experience has exceeded those expectations. The dedication of the professors and the entire staff at Ivey, the talent of my peer group, and the diversity of opportunities available has been humbling, inspiring, and enriching. The Ivey experience has been and continues to be transformative and I know that I will cherish my time at Ivey for many years to come.
Education
Bachelor of Science
Masters of Biotechnology, University of Toronto
MBA '14
Ivey Business School
Priyanka Mallik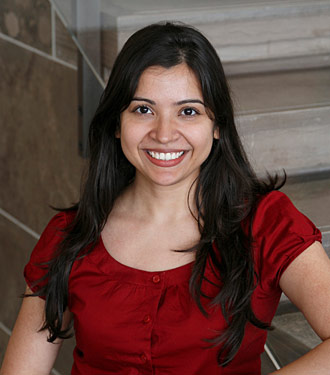 Toronto, Ontario