Born and raised in India and graduating from NYU, Stern, with a double major in Finance and Accounting, I began my career as an equity research analyst in India, primarily focusing on natural resources. Applying the analytical skills I had learned at Stern, I was able to move up the ranks fairly quickly to become the Head of Equity and Credit Research, China and spent the last one and half years in Beijing. It was great to have been given this level of responsibility early on in my career but I had reached an inflection point where I was constantly asking myself, what's next?

Getting an MBA had always been part of my long-term plan so I decided that this was as good a time as any. When researching programs, it was very important to me to find a program that would complement my existing skill sets and improve upon my leadership and problem-solving skills. Ivey was my first choice for two reasons: the case-based method and the one-year format. Three months into the program, Ivey has far exceeded my expectations. I came here to be challenged and I am challenged every day in my learning team when we are bouncing off ideas trying to solve cases and reach a decision and in the classroom when defending by decisions with my professors and peers. The program also offers many leadership opportunities outside the classroom, allowing students to pursue whatever it is they are passionate about or perhaps explore new passions. I am part of both the Finance and Consulting clubs and VP of the Culinary & Wine club. I am also learning how to play golf and rugby from my peers, having never played either before.

Having worked in a high-pressure work environment, I can safely say, this is as "real-world" as it gets. There is never a dull moment at Ivey. Each week the program seems to get more intense but we somehow push through. I am in particular a great fan of the 24-hour reports, which we do with our learning teams, where the pressure is on, we camp at school with coffee machines and snacks, and everyone is on the edge when we are still trying to put together the first draft at 2 a.m. We yell, laugh, agree, disagree and when it's all said and done we hug it out and give each other feedback on what we could have done better. Once done, the whole class goes out to party together and sometimes even the professors chip in.

It always seems like we never have enough time but I am surprised by how much we are able to accomplish every day at Ivey. The case-based method has helped me become a better decision maker and helped me improve upon my ability to think on my feet. The professors take a genuine interest in helping us succeed. Finally, I am thoroughly impressed by the calibre of my peers who have on occasion challenged me and at other times supported me by helping me understand concepts and vice versa. We are all part of a big family at Ivey and take pride in fostering a collaborative environment.
Education
Bachelor of Finance and Accounting, NYU Stern
MBA '14
Ivey Business School
Sanchit Mittal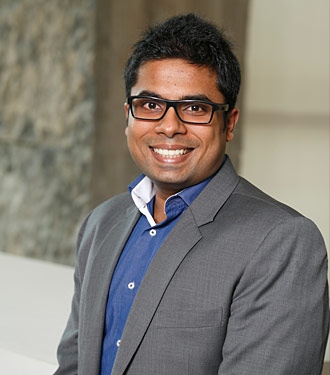 New Delhi, India