Before I came to Ivey, I was working for Procter & Gamble (P&G), Customer Business Development Department, China. I started as a key account manager in 2006 and was promoted two years later to unit manager taking charge of distribution management in Guizhou Province. I led a team consisting of five P&G sales managers and more than 200 sales representatives to build a solid distribution network to cover more than 20,000 stores efficiently. I also took the initiative of redesigning the distribution roadmap to build a solid foundation for sustainable business growth in the next five years. With the holistic distribution channel management experience in the fastest growing market in the world, I decided to come to Ivey to explore more possibilities for my career. What attracted me most to the Ivey MBA Program was the one-year program design and the case-learning method. What I've felt, what I've learned, and what I've experienced in the past three months has fully convinced me that joining Ivey, the leading business school in Canada, is one of the wisest decisions I've ever made.

It is always challenging when stepping out of your comfort zone and jumping into a new environment. A one-year program means an even more intense learning journey. As an international student, although English has been my working language for many years, at the very beginning I still felt language was a challenge under the fast learning pace at Ivey. "You were chosen to be here" and "We demand excellence" was the feedback I got from my advisor. Over time, I found I could own the process by building my own learning curve gradually. Trusting myself and trusting the system, I explored a better self.

Using Case-Method Learning, we learn by doing. All courses are not just simple accumulation of knowledge; each case is a unique learning journey. Every day we put ourselves in the shoes of people leading real-world business organizations, we continue working on how to deal with real business problems and how to make structured thinking a life-long habit, which makes us effective and efficient. Keep sharpening yourself with more than 300 cases, which cover almost all business situations, and you can imagine how fruitful this year will be!

More importantly, the program designed many opportunities to consolidate what we've learned; the McKinsey Case Competition being just one excellent example. Working in a team, five hours' time constraint, real and challenging business situation, and overwhelming information, all these elements made it a real business challenge. When we handed in our report the last minute before the deadline, when we confidently presented our systematic and exceptional recommendations, when we saw the smiling on the judges' faces, we knew we were progressing and we witnessed each other's inspiring change. All these moments made it an unforgettable fragment worth cherishing all the time!

At Ivey, the only limit is the one you set yourself; never stop exploring!
Education
Bachelor of Business Administration
Master of Science (Technical Economics and Management), Harbin Institution of Technology
MBA '14
Ivey Business School
Sophia Zhao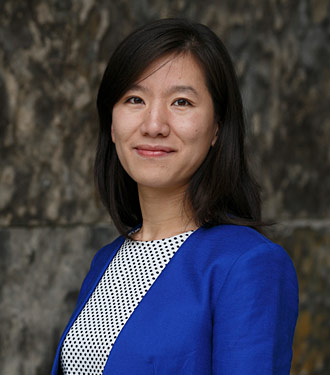 Heilongjiang Province, China