I joined HSBC Group after obtaining my undergraduate degree in business as well as valuable CPG sales experience through two internship stints at Procter & Gamble. I was recruited from Toronto on to the bank's International Management Programme, after which I moved to London, England, and took up a Global Risk Management role on the Global Transaction Banking team. After two years, I subsequently moved to New York City where I worked as a Global Business Manager on the Global Payments and Cash Management team.

Through my work at HSBC I garnered valuable insight into the evolving payments landscape for corporations and financial institutions. I developed strategic change management skills to deliver projects that met changing client needs with enhanced products, services, and technological innovations. Furthermore, my experiences living and working abroad have exposed me to environments where taking risks and dealing with ambiguity are indispensable. As such, I've learned to be flexible and open-minded. Finally, I've developed lasting friendships with friends and colleagues around the world.

Attending Ivey complements my personal background, experience, and career goals. First and foremost, the school's case-based learning method benefits me as I aim to further enhance my problem solving and analytical skills. The dynamic learning community provides a basis for engaging, real-life discussions that are rooted in our collective class experience. One of my goals in attending Ivey was to improve my knowledge in the private sector industry, as well as in a wide range of functions such as operations and financial planning. The diverse casework at Ivey has aided me in achieving this goal. Furthermore, Ivey students come from a wealth of backgrounds and are enthusiastic in their desire to share their knowledge. Ivey further provides unparalleled support in equipping students with real life tools to realize professional goals, including personalized career strategy development.

At the commencement of the program I was anxious about returning to the classroom. I hadn't worked in Canada in several years and therefore worried that I would be at a disadvantage in terms of the relevance of my contribution. Furthermore, I was nervous about the transition to being a full-time student, without the corporate responsibilities I had grown accustomed to. My anxieties on all fronts were eased a short time into the program. Being a student at Ivey is not at all different to being an employee at an organization; instead of working toward corporate goals, you work toward your own strategic goals. In every class, 24-hour report, and case presentation, my interactions and contributions have been rooted in real-time business issues that leverage both my experiences and that of my classmates and professors. This has given me an unequalled opportunity to stop, look around, and observe all the interesting changes that are taking place in the global business world.
Education
International Bachelor of Business Administration (BBA), Schulich School of Business, York University/Université Paris-Dauphine, Paris, France
MBA '15
Ivey Business School
Stephanie Garisto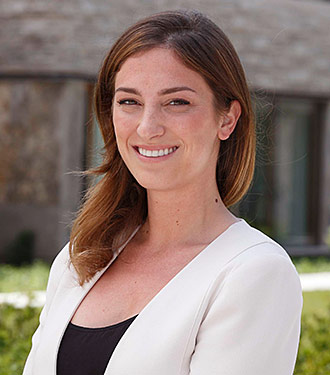 Toronto, Ontario