After spending five years in technical engineering and business leadership positions I decided to pursue an MBA at Ivey. My career so far has been at the intersection of technical innovation and business, with time spent leading teams to develop both cloud software products and drone systems.

When I graduated from Mechanical Engineering at Memorial University I started a business building software for large telecommunications companies to offer cloud communications services. After establishing customers in Europe, South America, Australia, and the United States we sold the business in 2012 to a partner company. Afterward, I worked on another start-up venture that built sensor systems for commercial drones. Even though I had extensive practical business experience, I wanted to learn structured approaches I could apply to help grow the companies I work with in the future.

When I visited Ivey, it was immediately apparent that the faculty, staff, and students have a shared pride in Ivey and the desire to make the school even better. I have always been interested in culture of organizations and in recent history have sought to understand if I will fit with a team prior to joining. When I arrived at Ivey, I came to quickly appreciate that there is an "Ivey way" and certain expectations that come with being a student here. I think it is particularly evident in the warmth and way that Ivey people welcome and greet guests.

The difference in my background is the start-up business perspective. From a tactical standpoint I have attempted to implement in one way or another many of principles that we are discussing in class and with most topics we cover I can think back to a time when I would have found it useful. This is helpful to me in getting maximum value from the program. As much as possible I try to share that perspective with my classmates and communicate the virtues or benefits I see in the material we study. In addition I had the good fortune to work with numerous multi-functional teams and that has given me an appreciation of the perspectives and experiences of everyone else in the program.

Teaching of the case method differentiates Ivey. I remember when I first encountered this style while visiting Ivey; I could not help but think that this is the way all of my university education should have been taught. The practice that students come to class prepared and actively participate in the learning process means that where in lecture-based teaching I would get distracted or bored, in case-based teaching as a student I have to be engaged and following the learning all the time. In terms of development as a business leader, it means that I am now much better able to articulate points concisely and communicate with peers the pertinent aspects of any argument. It really is a great way to learn.
Education
Bachelor of Engineering, Memorial University
MBA '15
Ivey Business School
Stephen Reddin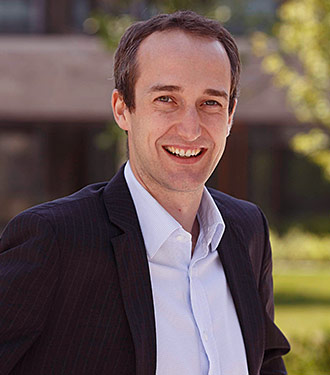 St. John's, Newfoundland