I came to Ivey as a graduate from the University of Ottawa with two Bachelor of Commerce degrees, one in Accounting and the other in International Business. For the previous five years, I was a public servant in an equity valuations department. My experience is in valuations, corporate taxes, and operating in large organizations, and I knew that I wanted to pursue an MBA to broaden these skills and further my knowledge of finance. The Ivey Case-Method provides a unique learning experience that I believe is the best educational method to get both the theoretical knowledge and applicable experience that success requires.

The first few weeks at Ivey have been incredible. You're spending the majority of your time with very intellectual classmates and it makes you realize your contributions in class have to be thought out, clear, and persuasive. You're exposed to a variety of perspectives and thoughts that stem from experiences and differences in knowledge; this diversity is what the Ivey experience is about. Whenever you get a new case, you're always thinking about the decision you have to make. Your thinking becomes layered and dynamic. Either you have too much information or not enough, but you have to make a decision and support that decision with logical thought and analysis.

Thus far, it is difficult to highlight a certain experience as being the most memorable. However, in terms of the most rewarding experience, I would have to say it was being elected as the Vice President of Finance for the MBA Association. Being chosen to represent my classmates is a privilege and allows me to help define their experience at Ivey.

I have already created a plethora of great memories and formed lifelong friendships. Everyone at Ivey is supportive and cares about your success; this is part of the Ivey culture. The Ivey alumni participate actively and the faculty are always available to provide guidance and support. The guest speakers at Ivey are esteemed and recognized leaders in their industry and provide valuable insight into their experiences. Every day you will hit the ground running and have your thinking challenged.

Ivey is the most Elite Business School currently in Canada. You are developing a fantastic network, connected with highly successful alumni, and pushed and challenged every day. No other school offers such an incredible and valuable experience.
Education
Bachelor of Commerce in Accounting
Bachelor of Commerce in International Business, University of Ottawa
MBA '15
Ivey Business School
Tom Iwinski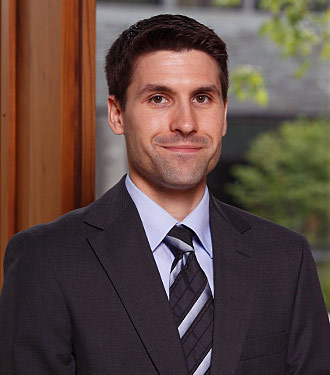 Ottawa, Ontario