After working at a large Canadian bank, a world-leading research institute, and an innovative technology start-up, I wanted a degree that would push my limits and build on these past accomplishments. Why? The reason is simple: I want to play a role in helping solve the complex and daunting challenges facing the next generation of private and public sector leaders. I believe both business and government are needed to solve the global issues that we collectively face. To prepare for a career that spans two very different sectors takes an exceptional degree. It requires an in-depth understanding of the legal and regulatory issues affecting business and government, as well as an appreciation for the leadership and managerial skills needed to produce change. That's why I chose the JD/MBA combined program offered by Ivey.

Gaining the above skills is facilitated by the case method. Real-world cases are an excellent teaching tool that will help you become comfortable with the ambiguity that faces decision-makers on a daily basis. The issues are complex and there are difficult decisions that need to be made. It is in these circumstances that you will learn from the experience and judgment of your peers, draw upon your own insights, and choose a course of action that would have repercussions for a business. There are rarely "right" answers — just like the real world. But you will develop critical reasoning and analytical tools that will help you confront exactly these same, ambiguous situations when you return to the workforce.

Outside the classroom, you will meet an extraordinary cohort of classmates from a variety of professional and educational backgrounds. These lifelong friends and the Ivey brand that is recognized and respected across Canada will create opportunities throughout your lifetime. Whether you are looking to sit in a boardroom with leading Canadian corporate lawyers, or spend an afternoon discussing current business events with managerial consultants, the opportunities that the Ivey network and brand can provide are numerous. Before starting this journey, I would not have imagined listening to the Chief Justice of the Supreme Court of Canada speak about her career in the judiciary, or have the Bank of Canada Governor talk about the current state of the Canadian economy, or hear the Commander of the International Space Station speak about leadership. All of these events speak to the exceptional quality of experiences that you can take away from the program.

Going forward, I am confident in being able to deal with the challenges that lie along my career path. This sense of confidence is built on the firm foundation of skills and experiences that I have gained during my time at Ivey. I know that no matter how much time has passed, I will always look back on these years with a sense of appreciation for the opportunities the combined program has provided me.
Education
International Bachelor of Business Administration, Schulich School of Business
MBA '14
Ivey Business School
Tom Robertson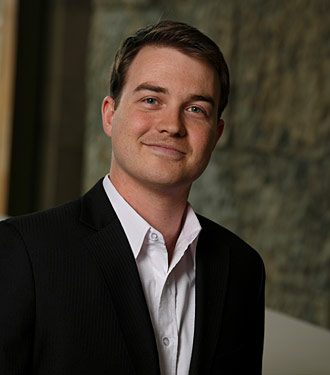 Toronto, Ontario