One year living in a fast-paced environment. Engage in a deep learning environment. Gain a world class MBA degree at the doorstep of the thriving financial sector of Toronto. The decision appeared to be so simple. Three months into the program I must say it was an understatement.

Born and raised in Buenos Aires, Argentina I have always had a passion for business. With this in mind I pursued a double major in business and accounting and later went to work in audit at KPMG in order to obtain my CA designation. With three years of experience in audit I later moved into the Transaction Services department where I had the opportunity to engage in the acquisitions and merger process of high profile clients in Argentina and Brazil. Understanding the importance of enhancing both analytical and interpersonal skills, I began researching the best place to pursue my MBA.

Canada appealed to me for two reasons: its world class educational institutions and the financial industry in Toronto. In August 2012 I decided to visit the four best MBA programs in Canada to ensure I was making the best decision. I attended a strategy class at Ivey where I had the opportunity to experience what the case-based learning was about: an engaging eighty-minute class discussion where seventy students leveraged their work experience while assessing a real-world business situation. The facilitator, or professor, had written the case himself, which made the learning experience much more relevant. I wanted to be part of it, for a whole year, three times per day.

For the rest of the class visit, I listened to how faculty, students, and the admissions team spoke passionately about the value of the program and the community. It was my first experience with what they refer to as the Ivey network: over 22,000 alumni across the globe who constantly work on improving this tightly knit community based in London, Ontario.

The program is run on a dynamic schedule, meaning each week offers a different set of courses overlapped intelligently in such a way that one lesson gives you the elements to solve the next one. For example, an analytics case on Monday will give you the skills necessary to solve the case for operations on Tuesday. This pace, when added to a wide array of challenges including cases, reports, presentations, and quizzes, creates a learning experience that is described at Ivey as "the method." You soon learn to trust it with the profound certainty that it will be the cornerstone for a successful professional career.

Trying to make something useful out of my experience playing rugby in first division in Buenos Aires, I have become involved with the rugby club and expect to tour with our MBA team, most of whom have never played before, to Montreal, Toronto, and North Carolina. This too will surely add to the palette of memories in this life-changing experience.
Education
Bachelor of Business and Accounting, Universidad de San Andres
MBA '14
Ivey Business School
Tomas Gargantini, CA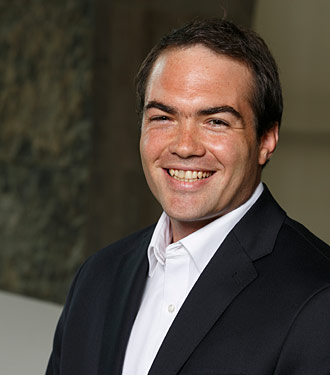 Buenos Aires, Argentina