Prior to Ivey, I played professional hockey in the National Hockey League. I began my career with the Florida Panthers and I was eventually traded to the Vancouver Canucks. With the Canucks, I was fortunate enough to experience a lengthy playoff run culminating in a Stanley Cup Finals appearance. I ultimately had to retire due to injury concerns, and I moved into financial services. I spent two years at Sun Life Financial, starting as an advisor and eventually being promoted into management. I had always wanted to complete my MBA to expand my skill set and open doors into other industries.

Ivey was the only school I wanted to attend, and the experience thus far has been nothing short of outstanding. I have met incredibly talented people from unique backgrounds from all around the world. The Ivey experience feels like a family.  Although we are in a highly competitive environment, we have formed very strong relationships after only three months in the program. Ivey has an outstanding reputation as a top tier business program and offers a tremendous learning environment via the case method, with top tier faculty who do an amazing job of incorporating humour into their teaching. The program is extremely well planned with bouts of intensity coupled with back-off periods   where we have an opportunity to network, compete in case competitions, and explore career paths.

Any career transition can be stressful, and I definitely felt nervous about entering the program. My prior work experience consisted mainly of hockey, and I was unsure how this would translate into the program. My concerns were eased immediately by both my professors and my classmates. Professors are always available, and students work collectively to get through the program. I have been exposed to information that I otherwise never would have been. Working closely with high calibre people from all over the world, I find myself not only growing intellectually, but also growing as a person. Ivey not only focuses on academics, but also emphasizes the soft skills that are vital to any career.

I plan on using Ivey as a platform to propel me back into the working world.  Although I am not entirely sure where I would like to take my career, the Ivey experience has already paid dividends. Every day provides new learning opportunities, and I have made lifelong friends; to me, this is priceless. The biggest strength of the program is how it facilitates growth in so many different ways. We are exposed to analytics, financial analysis, accounting, operations, and leadership to name a few. I feel that upon graduation, I will be able to step into any role with confidence. I look very forward to my continuing learning and personal growth.
Education
Bachelors in Business Administration (Finance Focus), University of Notre Dame
MBA '16
Ivey Business School
Victor Oreskovich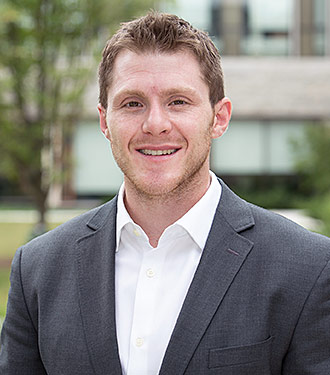 Oakville, Ontario