With a Bachelor's Degree in Commerce and a Certified General Accountant designation, I was well prepared to adapt to face a variety of challenges at work. However, I realized that in order to advance to the next stage of my career I had to approach problems with a different lens from a higher level perspective. I knew that an MBA would refine and complement my existing skill-set, so I made the decision to leave work, enrolled at Ivey, and checked off another item on my bucket list.

While researching MBA schools, I only looked at full-time programs as I did not want to be away from the workforce for an extended period of time. I looked at Canadian and European schools, but I decided on Ivey because of its reputation, the case-based method of learning, and the smaller more intimate class sizes. Upon reflection, coming to Ivey was one of the best decisions I've made in my life. The calibre of my classmates continues to impress every day, the support of the career management team is unparalleled, and the case-study method makes learning easy and applicable to the real world.

My knowledge in managing and delivering cross-enterprise projects in the Ontario government, a large and complex organization, has proven to be universally applicable. Financial, operations, and strategic decision-making initiatives I've worked on have allowed me to develop diverse expertise, so that I've been able to apply my skills and share a unique perspective in the classroom. I believe one of the best parts of being in the Ivey MBA Program is that everyone has several years of work experience, which takes the collective learning experience to the next level. In the long run, my goal is to become a successful Canadian business leader and provide a positive and meaningful impact through my work.

There have so many unforgettable moments at Ivey in just a few months, but one that particularly stands out is the solidarity of the class and the supportive environment, both in and out of the classroom. Ahead of every major assignment or exam we've had, those with expertise in the subject have consistently volunteered time out of their studies to host either drop in "office hours" or even provide full classroom-style review sessions complete with study notes. In fact, demand was so high for the finance exam that the class-organized review session took over two classrooms (this was on top of numerous other peer-led tutorials taking place in the days ahead of the exam)! It is these collaborative experiences that make the Ivey MBA Program truly memorable and awe-inspiring.
Education
Bachelor of Commerce, Rotman School of Management, University of Toronto
MBA '14
Ivey Business School
Winnie Kam, CGA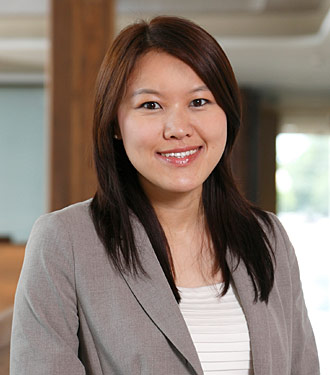 Toronto, Ontario