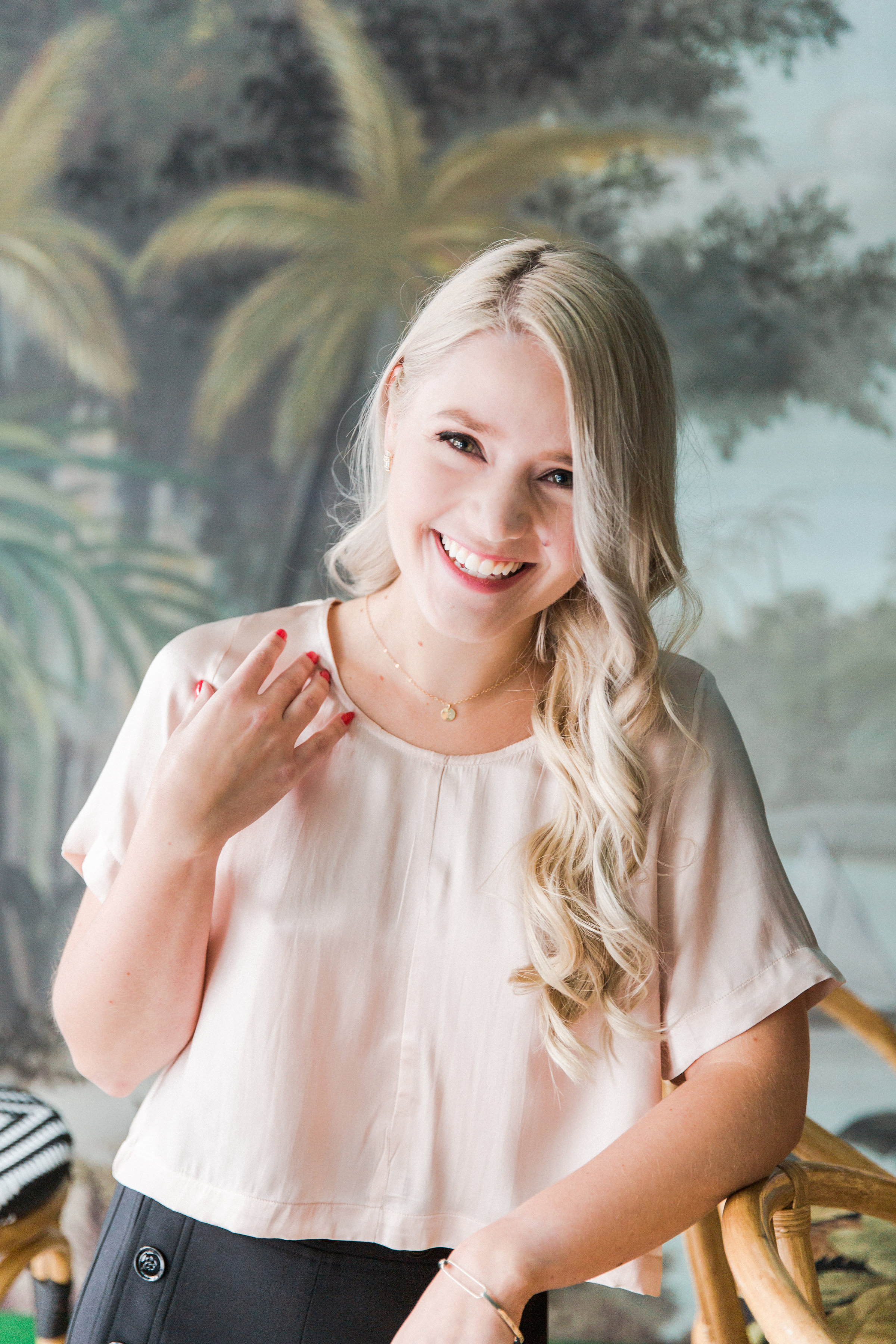 Katherine J. Wynne
Hometown: Calgary, Canada
Role and Company prior to starting Ivey: Gender Adviser, Tanzania Women Chamber of Commerce
Undergraduate Degree and School: B.A. International Affairs, magna cum laude honours, The George Washington University - Elliott School of International Affairs
What I am most excited about as I start the Ivey MBA:
"I am looking forward to bridging my background in politics, policy, and economics with finance through the Ivey MBA. After over eight years of living abroad, I am looking forward to bringing home my experiences and learning from a cohort of peers and new friends." 
The Admissions Committee chose Katherine because:
Katherine brings a global and humanitarian perspective to the MBA classroom. Most recently based in Dar es Salaam, she worked as a Gender Adviser for the Tanzania Women Chamber of Commerce overseeing the gender-related strategy and economic interventions for the Tanzania Local Enterprise Development Project (T-LED). Katherine has been a member of The United Nations Inter-Agency Network on Youth Development's Working Group on Youth & Gender Equality, was nominated by the The White House as a Global Changemaker for her leadership and exemplary work on gender equality, and was invited to attend the first ever United State of Women Summit. She has published multiple articles in the Huffington Post, Mogul, and The Globe and Mail.
In addition to her impressive professional accomplishments and experience, Katherine is a sports enthusiast who loves rock climbing and running. She most recently completed a road race in Dar es Salaam. Katherine demonstrates vision, motivational leadership, empathy, and the drive to make a positive social impact and a tangible difference in the world around her.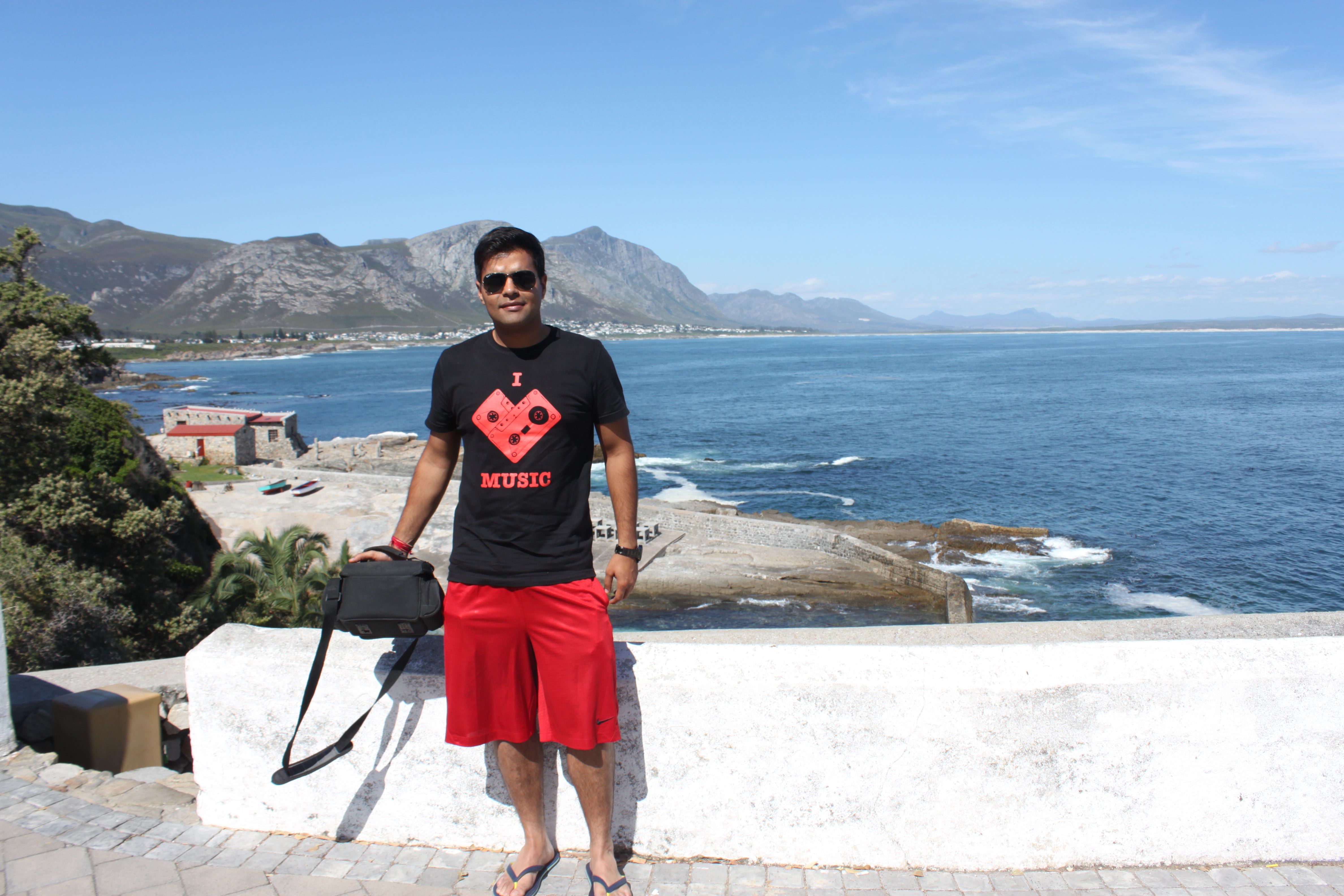 Prateek Chhikara
Hometown: New Delhi, India
Role and Company prior to starting Ivey: Special Forces Instructor, Indian Army
Undergraduate Degree and School: Bachelor of Business Administration, Symbiosis International University, Pune
What I am most excited about as I start the Ivey MBA:
"I am very excited to be part of an incredibly diverse, accomplished, and international student body. I look forward to not only learning from my peers but also developing lasting friendships in the close-knit Ivey community."
The Admissions Committee chose Prateek because:
Prateek brings a global background alongside humanitarian and military experience to the Ivey MBA classroom. Prateek spent the last seven years in the Indian Army, recently completing his role as a Major Instructor - National Security Guards – Special Forces. He has trained over 4,000 soldiers on tactics, bomb disposal, and counter-terrorism operations, and inducted over 700 commandos for pan-India operations defending 20 million-plus civilians against terror threats. During his post in South Lebanon he led development activities and facilitated humanitarian aid access to 40,000 people and the local population. He also aided in the establishment of more than 15 medical camps, schools, and voting centres helping more than 2,500 displaced persons return.
Prateek balances emotion with logic and demonstrates excellent ability to lead and instill confidence in others. He has adapted to new environments and made decisions with limited information while building his strong aptitude for diffusing highly charged situations. His goal is to build upon his military experience of leading teams in uncertain and demanding environments and transition into an operationally focused technology organization post-MBA. In his spare time, Prateek is also an avid drum player.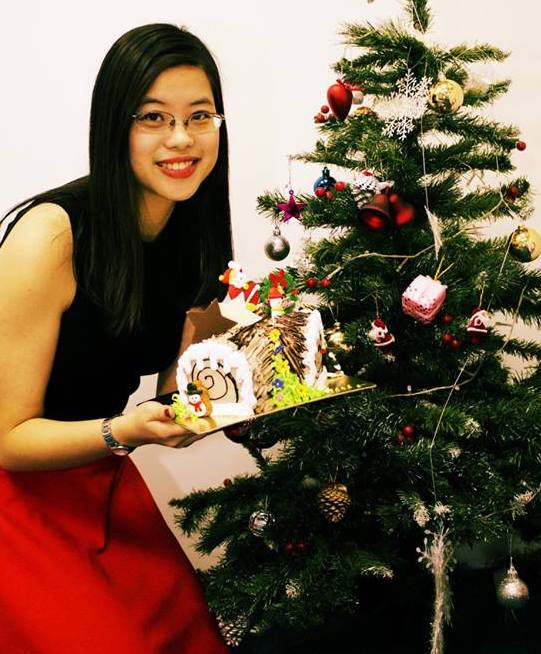 Minh-Chau Vu
Hometown: 
Hanoi, Vietnam
Role and Company prior to starting Ivey: Director of Operations at XLE Group (The premiere sports training, entertainment, and Media Company in Vietnam)    
Undergraduate Degree and School: Bachelor of Arts in Accounting at Illinois Wesleyan University in the U.S.
What I am most excited about as I start the Ivey MBA:
"I'm most excited to join a class of such talented individuals from diverse backgrounds. I'm sure I will learn a lot from them and build a lifelong network at Ivey!"
The Admissions Committee chose Chau because:
Chau brings a global perspective and diverse work experience from both multi-national corporations and start-up companies. In addition to working as a tax consultant for Deloitte in both the US and UK and working for the Hilton Hanoi Opera (managed by Hilton Worldwide), prior to starting at Ivey she was Director of Operations at XLE Group. Motivated by its mission of shaping the youth in Vietnam through sports, she helped the XLE Group transition from a simple sports coaching company into a much more complex organization with multiple stakeholders and business models. Chau is a volunteer member of 'She Will Be Strong,' a non-profit organization focused on inspiring and creating tools for women to be mentally and physically fit. She has also completed volunteer work at the Embassy of Vietnam in Greece including assisting the Ambassador with identifying economic cooperation opportunities.
Beyond her impressive professional and volunteer experience, Chau is passionate about running and has completed half-marathons. She is a dynamic learner who constantly seeks challenges to continue her growth. Naturally reflective and confident, she can hold people accountable while maintaining empathy and understanding.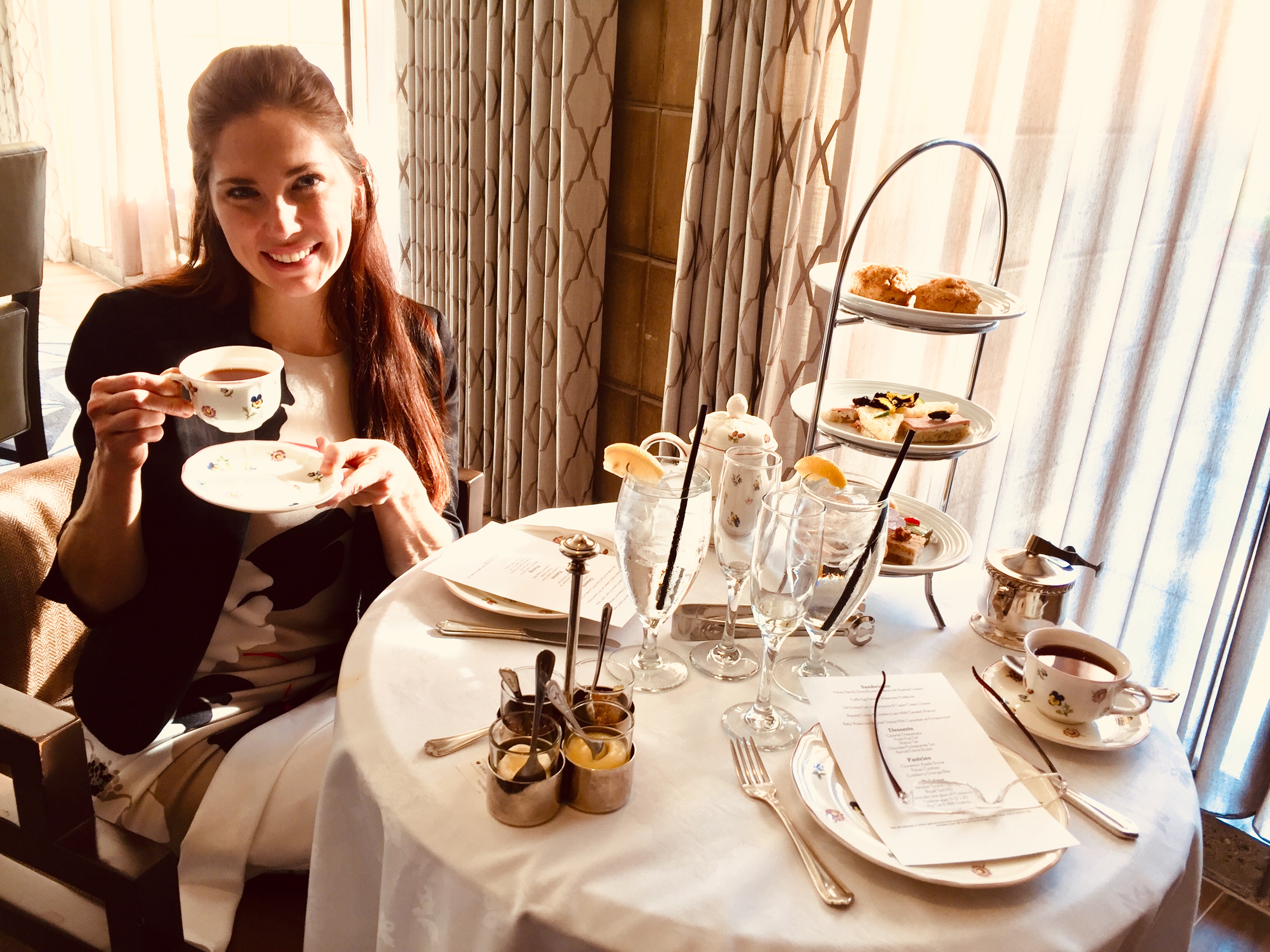 Logan McGinn
Hometown: 
Sudbury, Canada
Role and Company prior to starting Ivey: Plastic Surgery Resident with Department of Plastic & Reconstructive Surgery at Western University
Undergraduate Degree and School: Bachelor of Science in Nursing - Laurentian University; Doctor of Medicine - Northern Ontario School of Medicine
What I am most excited about as I start the Ivey MBA:
"In starting my MBA, I am excited to expand my network outside of the healthcare industry to learn from others with diverse professional backgrounds. I am also looking forward to the journey of developing myself both professionally and personally over the course of the year and the opportunity to reflect on how much I've grown."
The Admissions Committee chose Logan because:
Logan comes to Ivey with a unique and impressive background as an MD. She recently completed her time as Chief Resident, Western University Department Plastic and Reconstructive Surgery and is currently in the Plastic and Reconstructive Surgery Residency Program. In addition to being nominated for Women of Influence's RBC Canadian Women Entrepreneur Award and the Young Professionals Association Sudbury Female Young Professional of the Year, she founded and operated her own Private Swim & First Aid Instructional Services, iSwim, during medical school, was captain of the varsity swim team at Laurentian University, and has continued to swim with the Middlesex Master's Swim Team during her residency.
Logan has presented across the country at conferences on topics such as "Plastic Surgery Nightmares for First Year Residents" and "Soft Tissue Reconstruction in Lower Extremity Trauma." An ambitious and empathetic leader, Logan has dedication, perseverance, and drive, and is devoted to continually developing professionally and personally. She easily and naturally assumes positions of leadership and brings an entrepreneurial energy to everything she does, consistently looking for ways to overcome obstacles.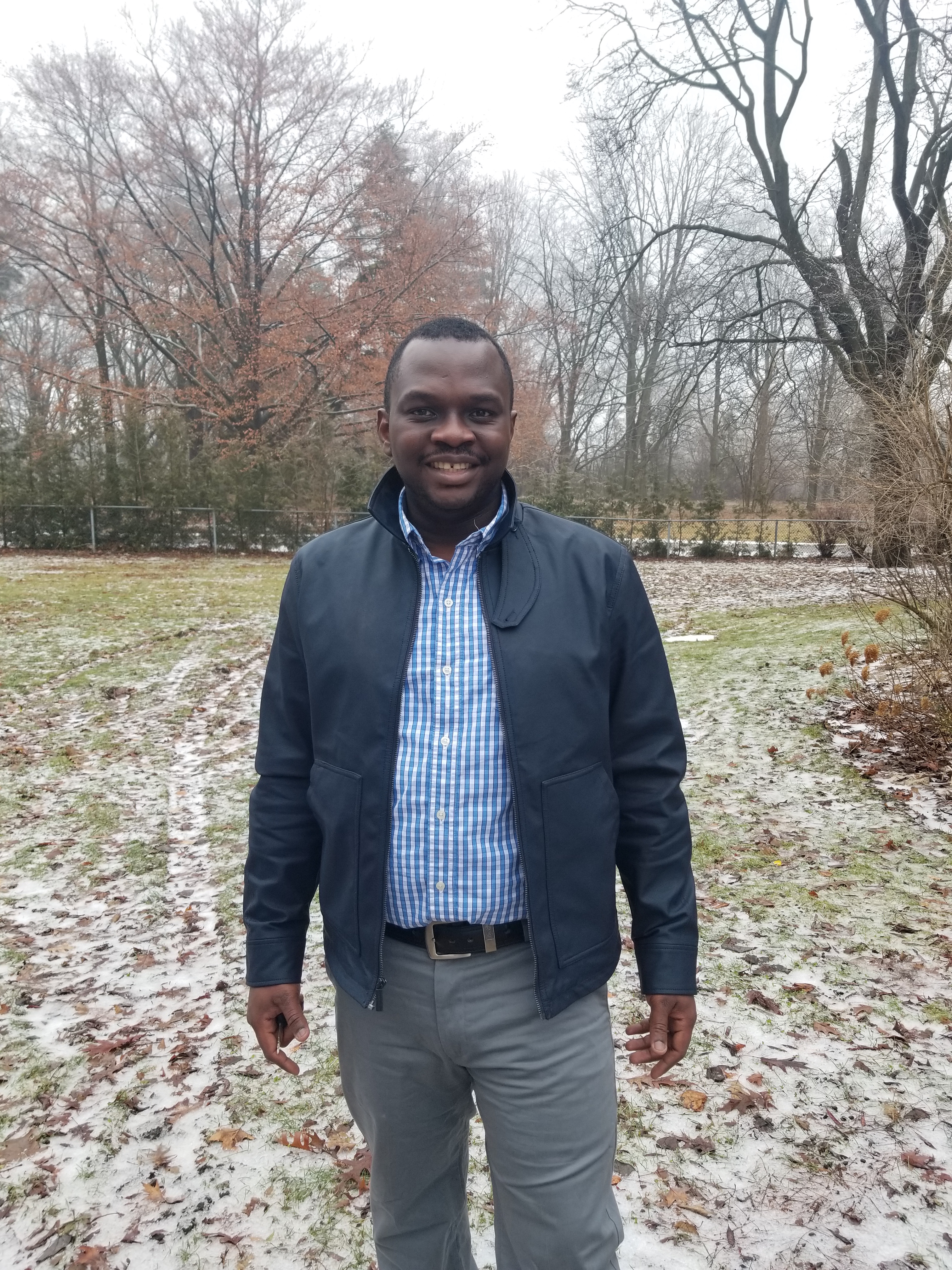 Abdul Salami
Hometown: Lagos, Nigeria
Role and Company prior to starting Ivey: Africa Foresight Group, Ghana (Independent Consultant: 2018-2019), McKinsey & Company, Nigeria (Junior Associate: 2016-2017)
Undergraduate Degree and School: BSc Electrical and Electronics engineering, 2008, Kwame Nkrumah University of Science and Technology Ghana; MSc Energy Systems and Thermal Processes, 2015, Cranfield University, England.
What I am most excited about as I start the Ivey MBA:
"I am excited about deepening my business knowledge and experience through the case method of learning, and, most importantly, the prospect of building quality networks as a member of the Ivey family."
The Admissions Committee chose Abdul because:
Abdul's ability to adapt to new environments and take risks, along with his generous and authentic personality, made him a great fit for Ivey.
Educated as an Engineer in Ghana, Abdul went on to complete his Master's degree at Cranfield University in the UK where he also led an energy audit of the Cranfield Management Development Centre and identified 20% energy saving opportunities. He finished in the 90th percentile among his cohort. After working as an Engineer in both England and Nigeria, Abdul showed he's not afraid to take risks and changed course to become a Management Consultant with McKinsey & Co. in Lagos. Abdul moved to Canada last year and plans to continue his career in Management Consulting following completion of the MBA.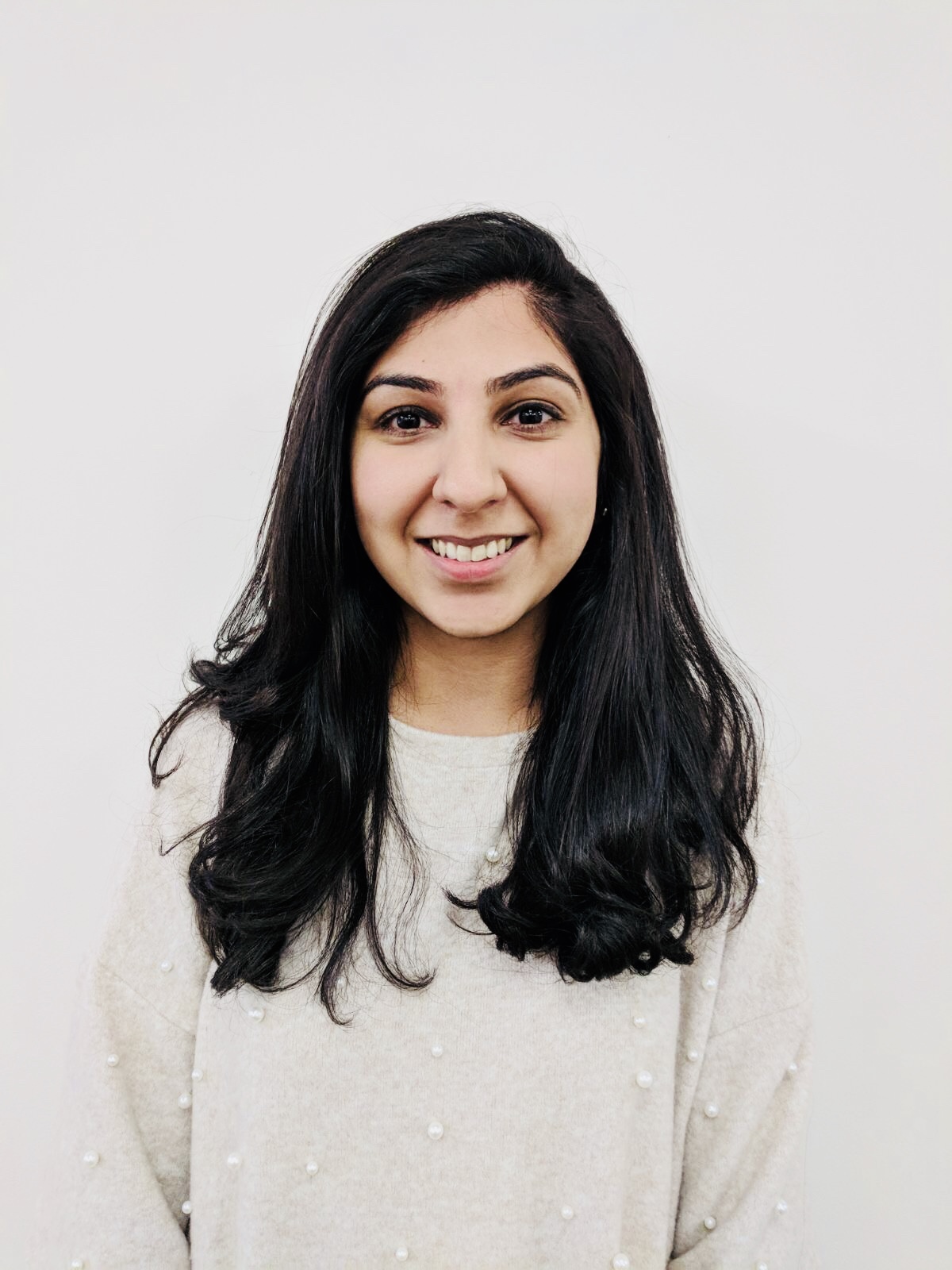 Shirin Ahmed
Hometown: New York, NY, USA 
Role and Company prior to starting Ivey: Senior Strategy Advisor, International Rescue Committee 
Undergraduate Degree and School: Bachelor of Arts, Political Science & International Studies, Yale University
What I am most excited about as I start the Ivey MBA:
"I am excited to meet the truly global and diverse network of students that Ivey attracts and look forward to our collective learning experiences over the course of next year." 
The Admissions Committee chose Shirin because:
Having spent the last six years working in the social impact space, Shirin's extensive experience in the non-profit sector with the International Rescue Committee will allow her to bring a truly unique perspective to classroom discussions.
She has worked in challenging environments and low-resourced settings, predominantly in Africa, with a focus on projects related to health care improvement and reduction of intimate partner violence in Uganda and Liberia. In her first entrepreneurial venture, Shirin developed a low-cost breathing device aimed to significantly reduce newborn mortality in Ethiopia. Shirin is also a recipient of our Forté Fellowship.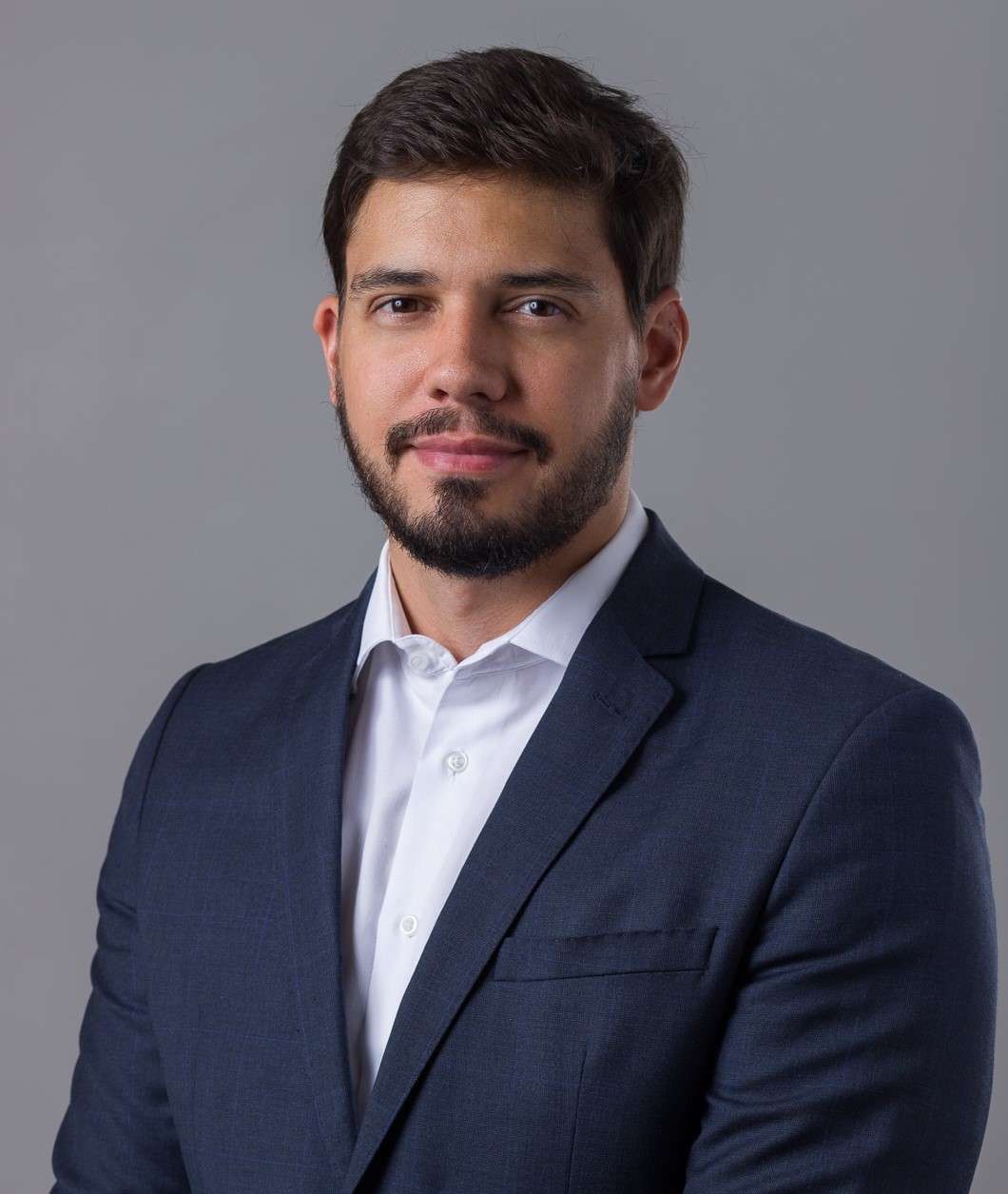 Alexandre Netto
Hometown
: São Paulo, Brazil
Role and Company prior to starting Ivey: FX & Derivatives Sales Trader
Undergraduate Degree and School: BA International Relations, Universidade de São Paulo
What I am most excited about as I start the Ivey MBA:
"I'm really excited about sharing a classroom with highly talented people from vastly different backgrounds and making lifelong professional and personal connections."
The Admissions Committee chose Alex because:
Alex's ability to work with diverse client groups spanning the globe including the UK, Singapore, Shanghai, and New York, in addition to living in Moscow for a year, demonstrated that Alex has the ability to adapt to new surroundings, manage ambiguity, and overcome setbacks. Before Alex set his sights on an MBA, he was considering becoming a musician or a doctor; however, as life events unfolded, he decided that the MBA was actually the right next chapter for him and that Ivey was his school of choice. These past several years, Alex has had a focus on financial services, most recently with sales and trading at MUFG Brasil, where he has been a key player on their team, taking risks and effectively persuading others to see his perspective. 
Alex is much more than his resumé; it's abundantly clear he is someone who places a high value on relationships, is compassionate, empathetic, and incredibly motivated. These are a few of the many reasons he was chosen to join us this year. Alex is also being awarded the David Leighton MBA Leaders Scholarship.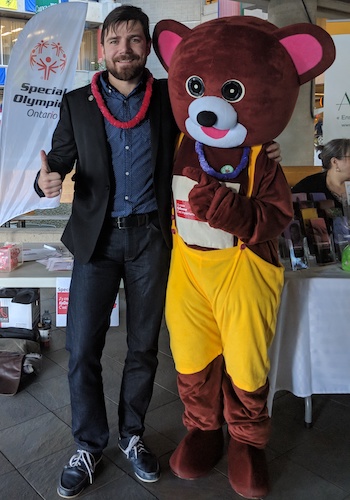 Fletcher Courage
Hometown: Meaford, Canada
Role and Company prior to starting Ivey: Front of house at restaurant 18 in Ottawa and the former Sommelier at the Rideau Club.
Undergraduate Degree and School: B.A. in Psychology, Carleton University.
What I am most excited about as I start the Ivey MBA:
"I'm most excited for the opportunity to learn from my fellow students through the case study method."
The Admissions Committee chose Fletcher because:
When the Committee reviewed Fletcher's profile, it was apparent that his unique background and depth of experience in hospitality, both as a consultant for his own company and as part of esteemed restaurants The Rideau Club and Restaurant ei8teen, would make an excellent addition to our program. Fletcher has successfully completed the Court of Masters Sommeliers and is a Certified Sommelier so he will certainly be sought after by the Wine and Culinary Club!
Beyond his success and credentials, Fletcher encompasses a generous and empathetic spirit and is someone who builds friendships easily and gives back to the community with his active engagement in the Special Olympics in Ottawa. The Admissions Committee is confident that Fletcher will not only be successful in the case classroom but will also successfully expand his already established network and foster new friendships with his classmates.