MSc
Team Nicaragua: Break week travels to Guatemala!
Ivey MSc Students
|
Jul 31, 2017
Keep up to date with our Students IGL & IAL experiences on Instagram @Iveymscstudentlife and Twitter @IveyMScStudents. 
During the 10-week Ivey Global Lab (IGL) students have the opportunity to take a break week mid way through their experience. Each and every student in the program takes full advantage of this week, taking it as an opportunity to travel even more! This week April from Team Nicaragua shares her break week travels with us as she spent her time in Guatemala!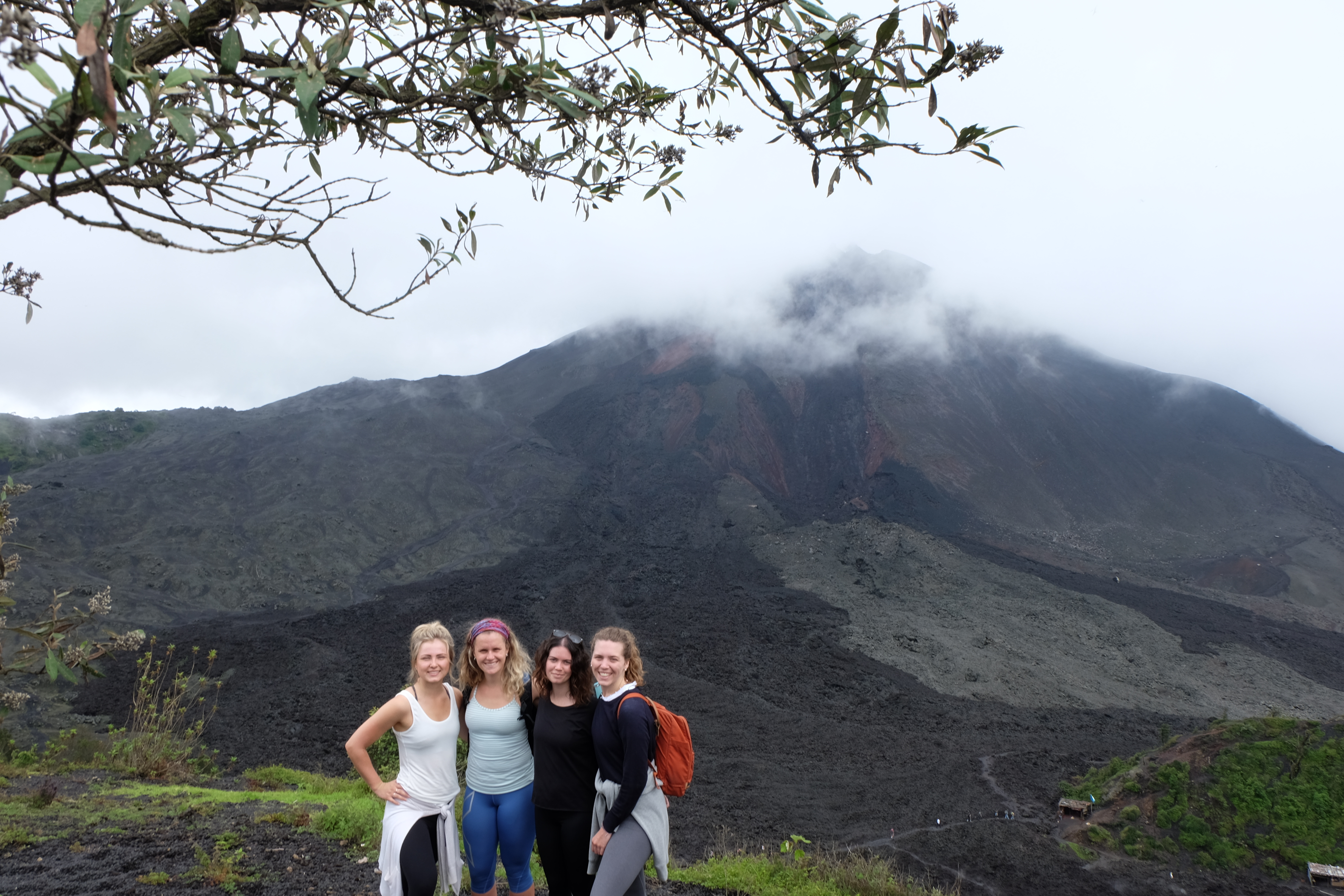 With interim presentations wrapped up, we packed our bags and hit the road to Guatemala!
A friend I met in Honduras told me "You know you're in Central America when you fly South to fly North". That statement could not have been truer our adventure to Guatemala, which technically is a one hour flight from Managua, but ended up being a ten hour journey. We first flew South to Costa Rica, where we had a caffeine fuelled eight hour layover at the airport, before flying to Guatemala City.
Once landing, we hopped onto a shuttle to Antigua and traveled through the rain to find our hostel. Antigua is a 17th & 18th century Spanish Colonial city, and Guatemala's cultural hub. Although it is no longer Guatemala's capital city due to its location in an earthquake zone, it is a bustling city filled with cobblestone streets and quaint restaurants and cafes.
The next morning we began another full day of travel to Lanquin, a popular tourist village beside Semuc Champey Park. Semuc Champey, which in the Maya language means « sacred water », is an adventure seekers paradise. The park is based around a series of naturally stepped turquoise pools and waterfalls located deep in the Guatemalan jungle. We chose to stay at the only locally-owned hostel, Vista Verde, which was located at the top of a hill with amazing views of the mountains. The living situation was a little bit out of our comfort zones, as our dorm room was located in the loft of a hut surrounded by forest and only accessible by an outdoor ladder. It was also the first time many of us were required to use mosquito netting around our beds. The colourful netting was slightly reminiscent of the childhood canopy beds we had all dreamed of, until we saw a cockroach crawling between the sheets. Slightly jarring, but it was an experience, and to be expected in the jungle.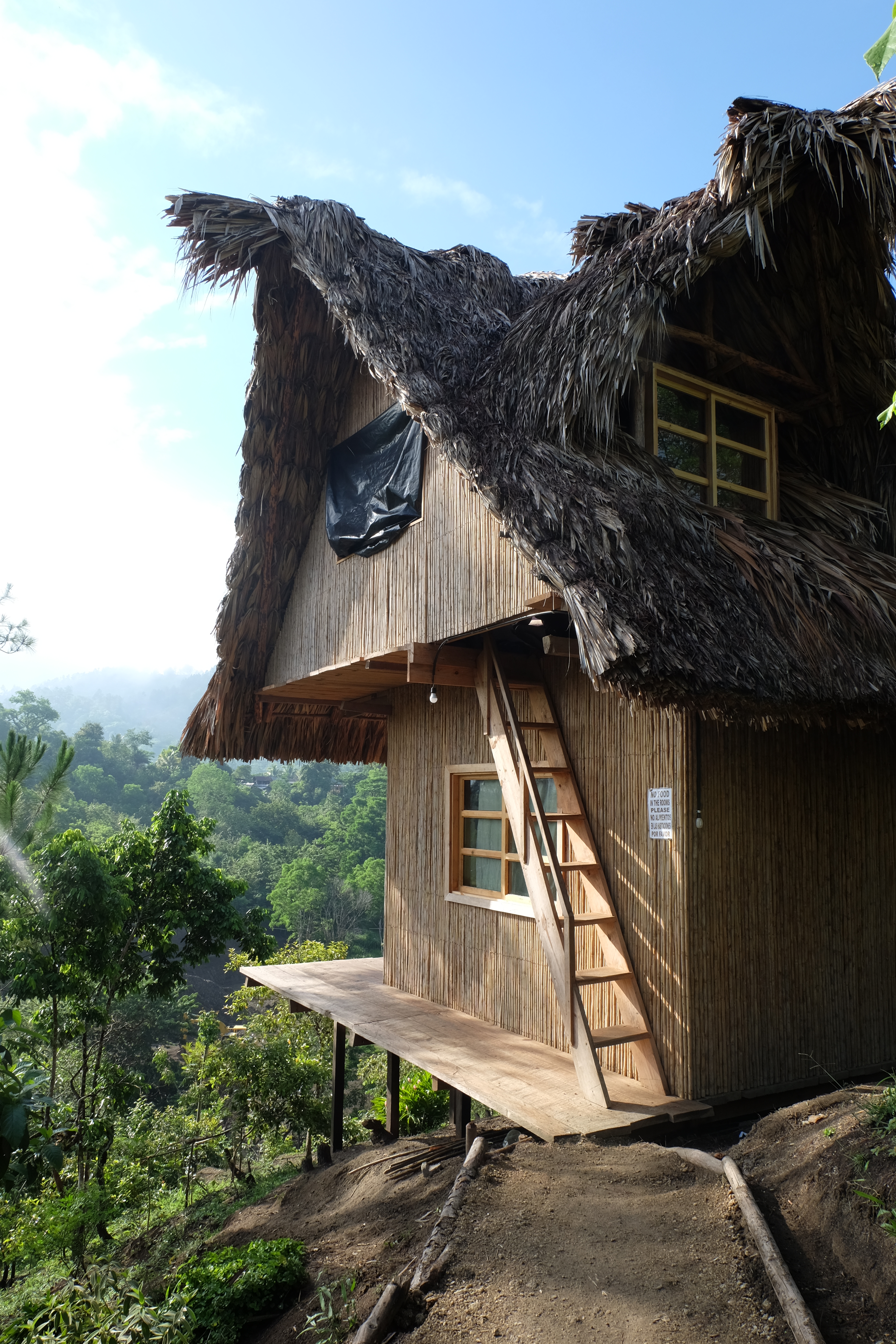 Our hut in Lanquin.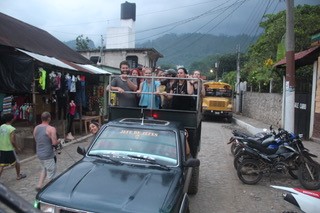 Traveling in style.
Our adventure day to Semuc Champey National Park was the highlight of the trip. We tumbled into the back of the pickup truck along with ten other travellers, holding on to each other as we sped through dirt roads and tiny towns. After changing into bathing suits and running shoes, we were each given a candle and entered an underground cave. The guide explained that the journey would involve swimming, crawling and walking through maze-like caverns, and advised us to not stray from the group. In total there were about fifteen of us on the tour, and only a single guide accompanying us, typical in Central America. The cave was beautifully ominous, covered in stalagmites and silent except for the eerie sound of dripping. Other than our candles, the cave was pitch black and the water was chilling. Very reminiscent of every horror film I've experienced. We proceeded to climb up rocks, swim through progressively deeper water, and at one point were shoved down a pitch black hole, all the while holding a flickering candle in our hands. Halfway through the trip, we arrived at a waterfall with the option of taking the walkway or scaling it. The girls and I chose to climb it, pulling ourselves up as on a rope as the water pummelled down. Truly terrifying and exhilarating. After a series of twists and turns, we entered a pool surrounded by a rocky cliff. Our tour guide climbed up to the top of the rocks (about 8 FT) and performed a dive into the pitch black pool of water. He then invited us to take part. Somehow we thought this was a good idea, and decided to each climb to the top of the cliff, and dive down. I somehow misjudged my jump,  diving into the wall and scraped my leg on the side of the rocks. Other than a little bruised and chilled, we managed to make it out of the cave unscathed. Afterwards, we swung on a rope swing into the river, explored a waterfall and hiked to the Mirador, a viewpoint where all the pools are visible. We then bought beers from locals, and hopped into tubes to float leisurely down the river. We ended the day with swimming and exploring the pools themselves. The turquoise water was cool and inviting, and we proceeded to swim down into each pool. We returned to the hostel exhausted and exhilarated, ate and crawled under our mosquito nets.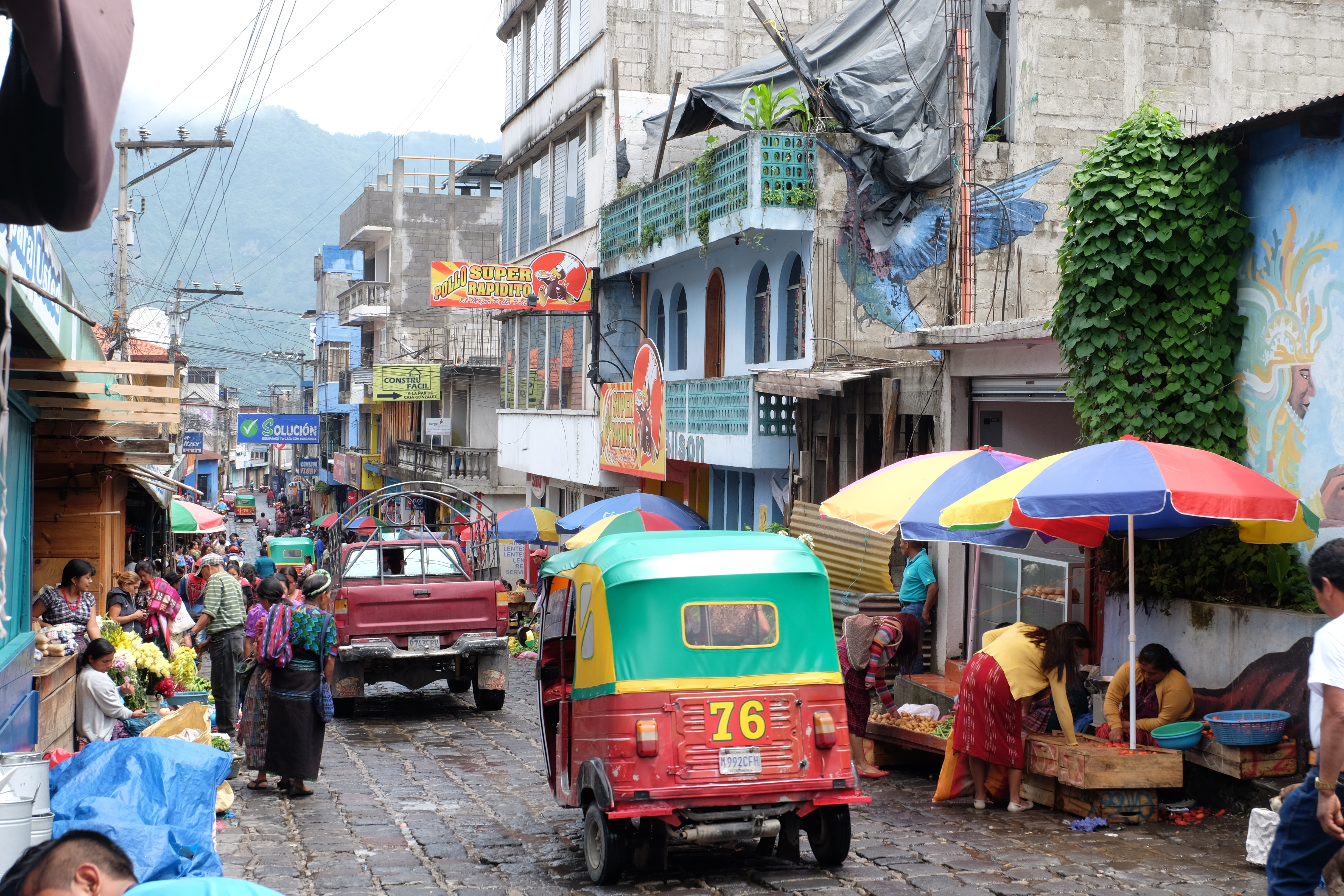 The streets of San Pedro La Laguna. 
A full 13 hour day of riding buses through rural towns, and we arrived in Lake Atitlan. Lake Atiltan is known as one of the most beautiful lakes in the world. We decided to stay in San Pedro La Laguna, a lakeside town known for its backpacker culture and location next to San Pedro Volcano. The first night I woke up at 2AM to my bed, the nearby lockers and the entire building shaking. Coming to the realization we were experiencing an earthquake, we ran out into the street in preparation for an aftershock. Fortunately, San Pedro was far enough from the epi-center that there were no injuries or damaged homes. The magnitude 6.9 earthquake originated in the Mexican border-town of San Marcos and suffered eight fatalities.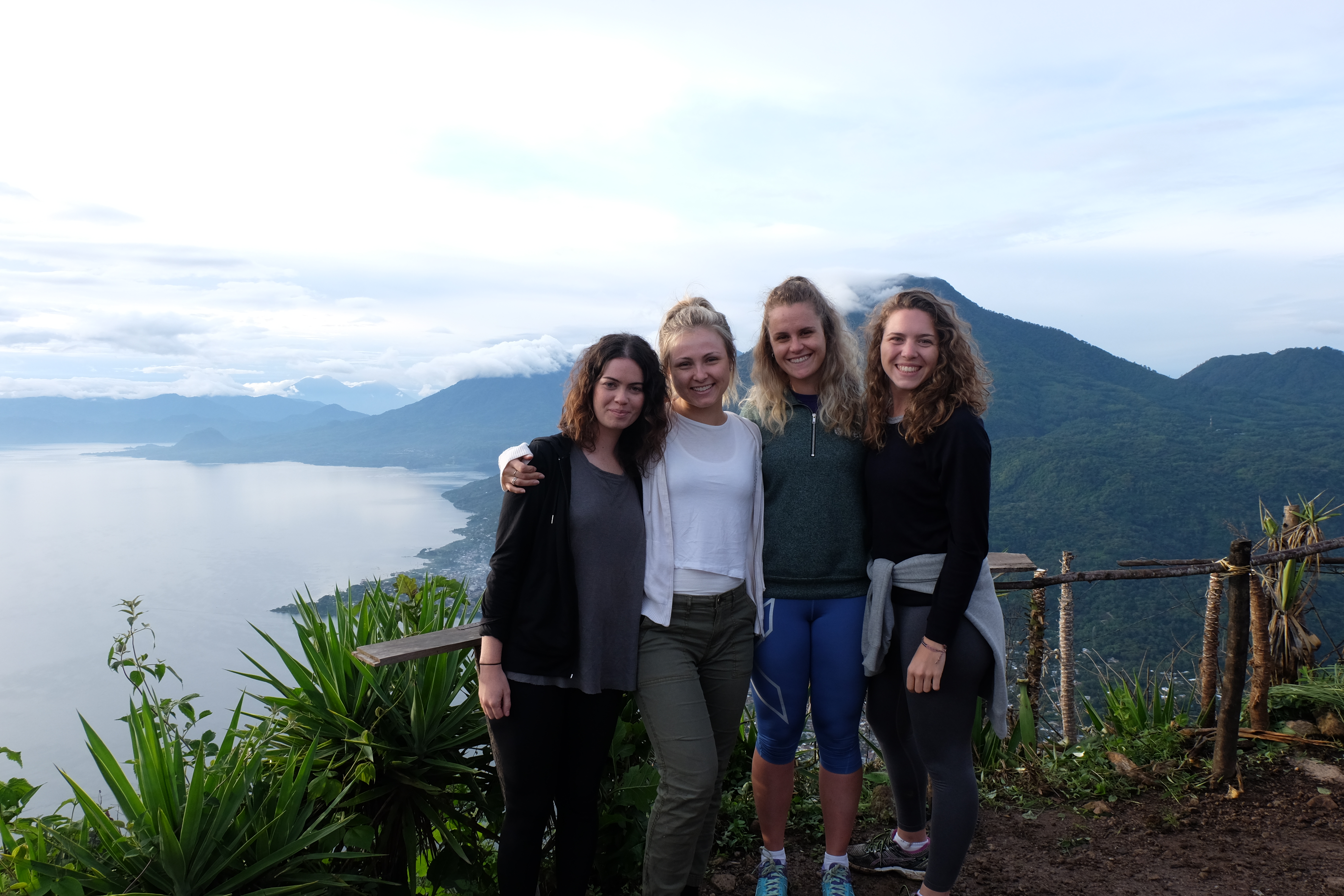 Sunrise hike at Lake Atitlan. 
The rest of our trip at Lake Atitlan was spent exploring the villages, such as San Marcos La Laguna, a hippie town with beautiful views of the volcano. On our final morning, we woke at 3:30AM to hike Indian Nose, a viewpoint named for the fact that the profile of the mountain resembles a sleeping Indian. After the two hour hike up to the viewpoint, our guide made us coffee over the fire to watch the sunrise take place. The views and colours overlooking the three volcanoes were spectacular and it was definitely worth the early morning wake up call.
A shuttle took us back to Antigua, and we spent the next two days exploring the city. Unfortunately, as it is the rainy season, we didn't get to see quite as much as we wanted to! Our last day was spent hiking Pacaya, an active volcano that has erupted 23 times since the Spanish invasion of Guatemala. The hike to Pacaya Volcano is easily accessible and can be done by foot or horseback. As the volcanic activity is continuous, visitors are only allowed to hike up to a certain plateau, but there are spectacular and clear views of the volcano. We then hiked down to the black solid lava fields below, where the Tour operator used the heat from the lava to roast marshmallows.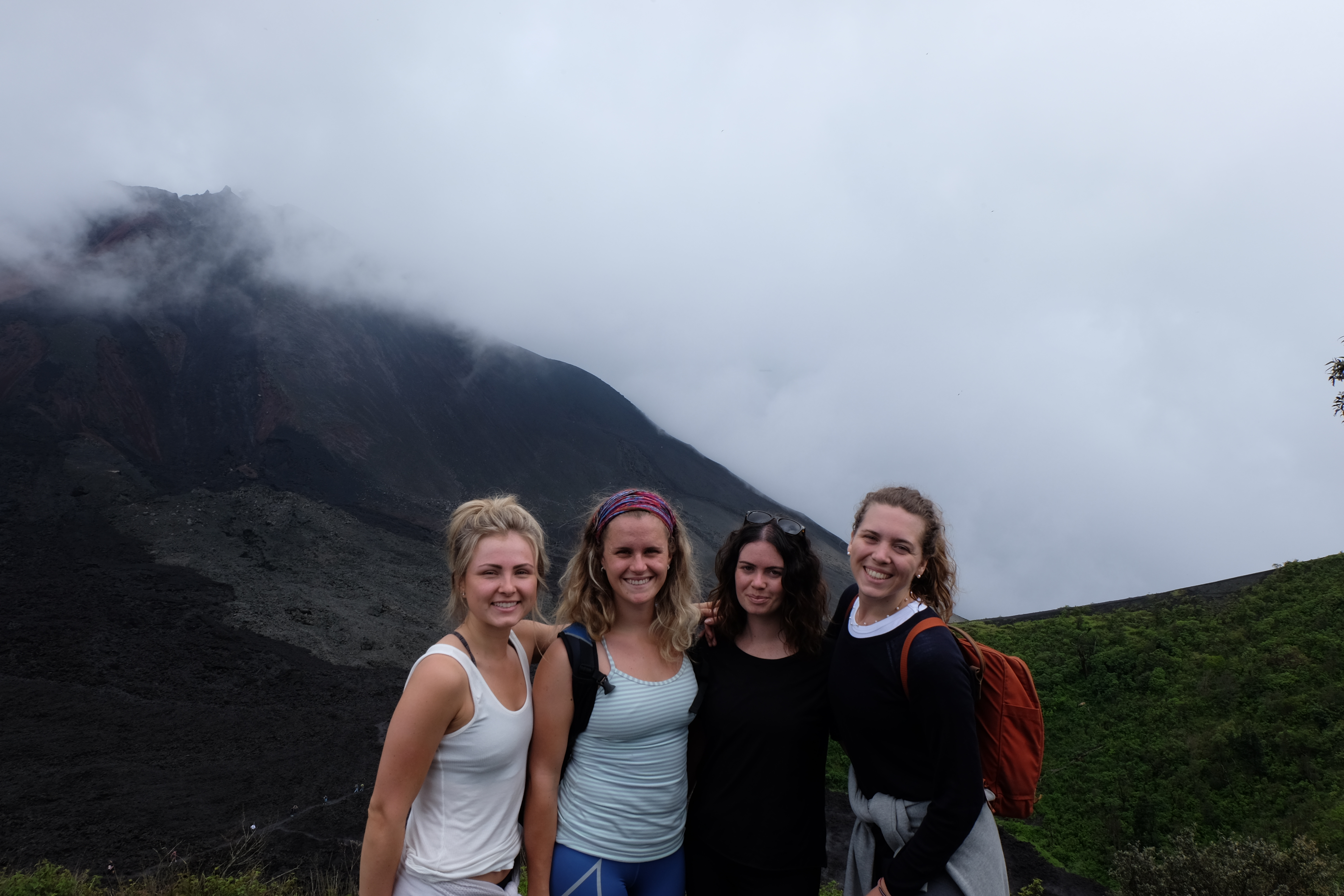 Pacaya Volcano hike. 
The trip home lasted 18 hours, with a layover in Costa Rica and El Salvador. Though we probably came back more exhausted than when we had departed, Guatemala was definitely worth it!
Until next time, 
April