Discipline
Strategy
Supervisor(s)
Jean-Philippe Vergne (UCL)
Jungsoo Ahn is a Strategy PhD Candidate at the Ivey Business School. He is interested in exploring how entrepreneurs sell their ideas around new technologies or business models to potential funders and customers. His dissertation is titled, "The Role of Self and Third-Party Categorization in Shaping Investment Decisions in the FinTech Industry" and focuses on how self-categorization and third-party categorization co-exist & interact to influence how evaluators perceive FinTech startups or their offerings.
Past Education
MS | Business Administration (Graduate School of Business, Yonsei University, 2017)
BA | Business Administration (College of Business, Yonsei University, 2012)
Exchange Student Program (Singapore Management University, 2009-2010)
Research Interests
Social Evaluation Theories (Categorization, Symbolic Management)
Entrepreneurship, Blockchain, FinTech
Publication
Ahn & JP Vergne, "Yuser: Funding Start-up Growth with Token Issuance?" Ivey Case
Watkiss & J. Ahn, "Sensemaking in and around Organizations". In Oxford Bibliographies in Management. Ed. Ricky Griffin. New York: Oxford University Press, forthcoming.
Kwon, J. Ahn, J. Kim, and J. Yang. 2016 "The Role of Noise in a Mutual Selection and Learning Model" Journal of East and West Studies 28: 151-174.
Awards and Honours
SRF Dissertation Research Grant, SMS (USD 10,000) '20-22
Kauffman Best Student Paper Award in Entrepreneurial Cognition, AoM (USD 1,000) '20
John F. Rankin Doctoral Scholarship, Ivey Business School (CAD 5,000) '20-21
Plan for Excellence Doctoral Fellowship, Ivey Business School 2017-2021
Conferences
"Dazed or Confused: Unpacking the Ambivalent Effect of Category Straddling on Audience Appeal Among Blockchain Ventures" (with JP Vergne)
              Academy of Management Annual Meetings. '20                                                    
              Academy of Management Annual Meetings. '19                                                            
"The Role of Noise in a Mutual Selection and Learning Model" (with Yongha Kwon, Ji-Hyun Kim, and Jae-Suk Yang)
             Academy of Management Annual Meetings. '16                                                       
Academic Service
Ad hoc reviewer
2019 | Ad hoc Reviewer, 79th Annual Meeting of the Academy of Management
2018 | Ad hoc Reviewer, 78th Annual Meeting of the Academy of Management
2016 | Ad hoc Reviewer, 76th Annual Meeting of the Academy of Management
Relevant Professional Experience
KB Securities, South Korea (2012−2014) - Associate, Debt Capital Market Division
PhD
(anticipated completion 2022)
Ivey Business School
Jungsoo Ahn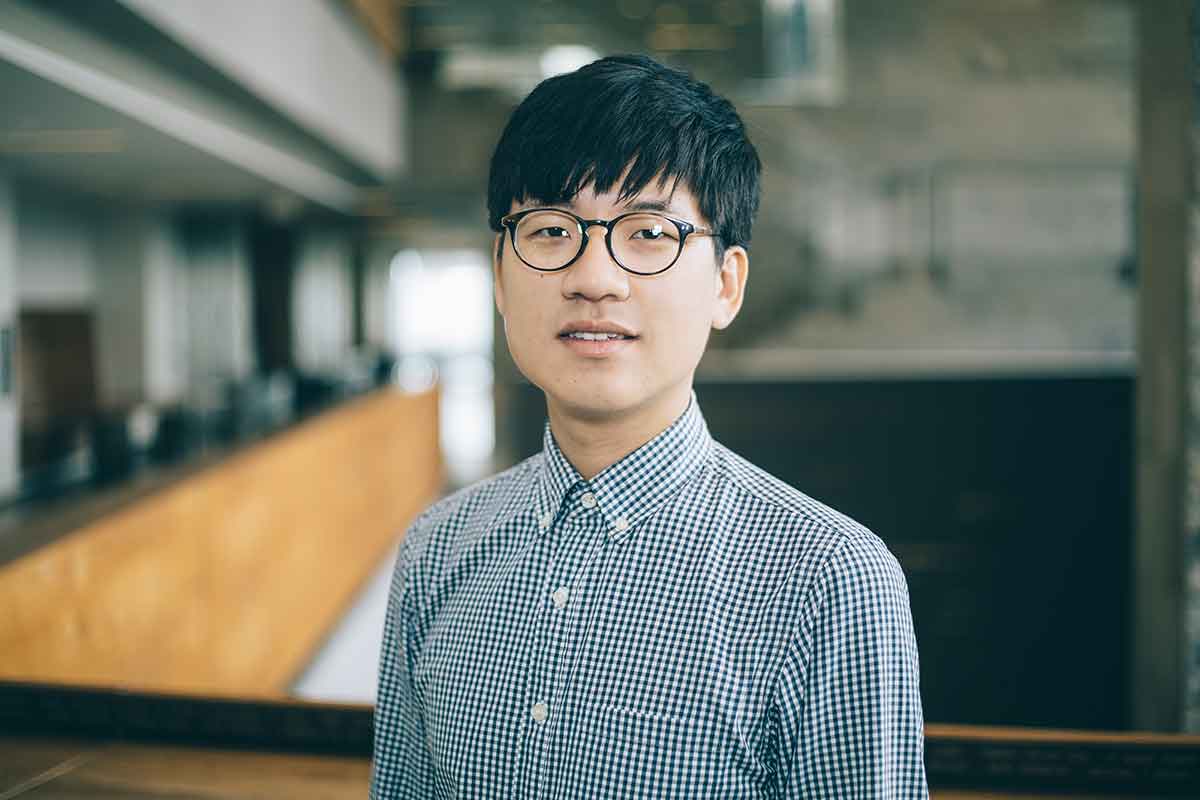 Personal Interests
Theory: Social Evaluation Theories (Categorization; Symbolic Management)
Empirics: Blockchain/Fintech Industry