Dear Recruiters,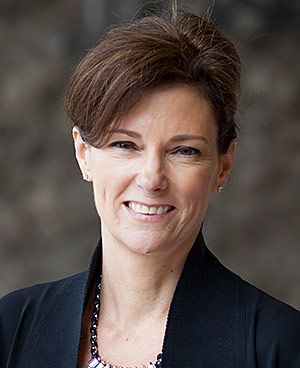 Welcome and thank you for visiting our website. I am pleased that you are taking the time to learn more about the Ivey Business School and the Career Management department. I am confident that there is an opportunity for us to work together to meet your recruiting needs.
On our site, you will find information regarding the services and offerings provided by Ivey Career Management and directions on how to access our online tools for posting a job or searching our resumé database.
Time and time again, our corporate partners invest the time and effort to visit our campus in London, Ontario, due to the exceptional candidates they meet and the service they experience. The Ivey Career Management team has a reputation for responsive client service built on our ability to suggest tailored options that work for you throughout the recruitment process. If your hiring need is more "just-in-time", assistance with a "quiet search", review of our resumé database, or access to our job postings, may be just what you are looking for.
We also pride ourselves on the partnerships we build with students. We focus on providing programs and resources to help students understand and prepare for employer expectations and hiring requirements within different functions and sectors. Acting in partnership with faculty and programming, Career Management is fully-integrated into the Ivey experience as a core component of curriculum. Our approach to student preparation is definitely demonstrated through our students' performance and placement success.
There is a wealth of information available on our site, but if you prefer to chat directly with a member of our team or can't find what you are looking for - I encourage you to give us a call. A member of our team would be more than pleased to discuss the simple and effective options available to access top talent.
We look forward to working together.
Sharon
Sharon Irwin-Foulon
Executive Director, Career Management & Corporate Recruiting
519-850-2559