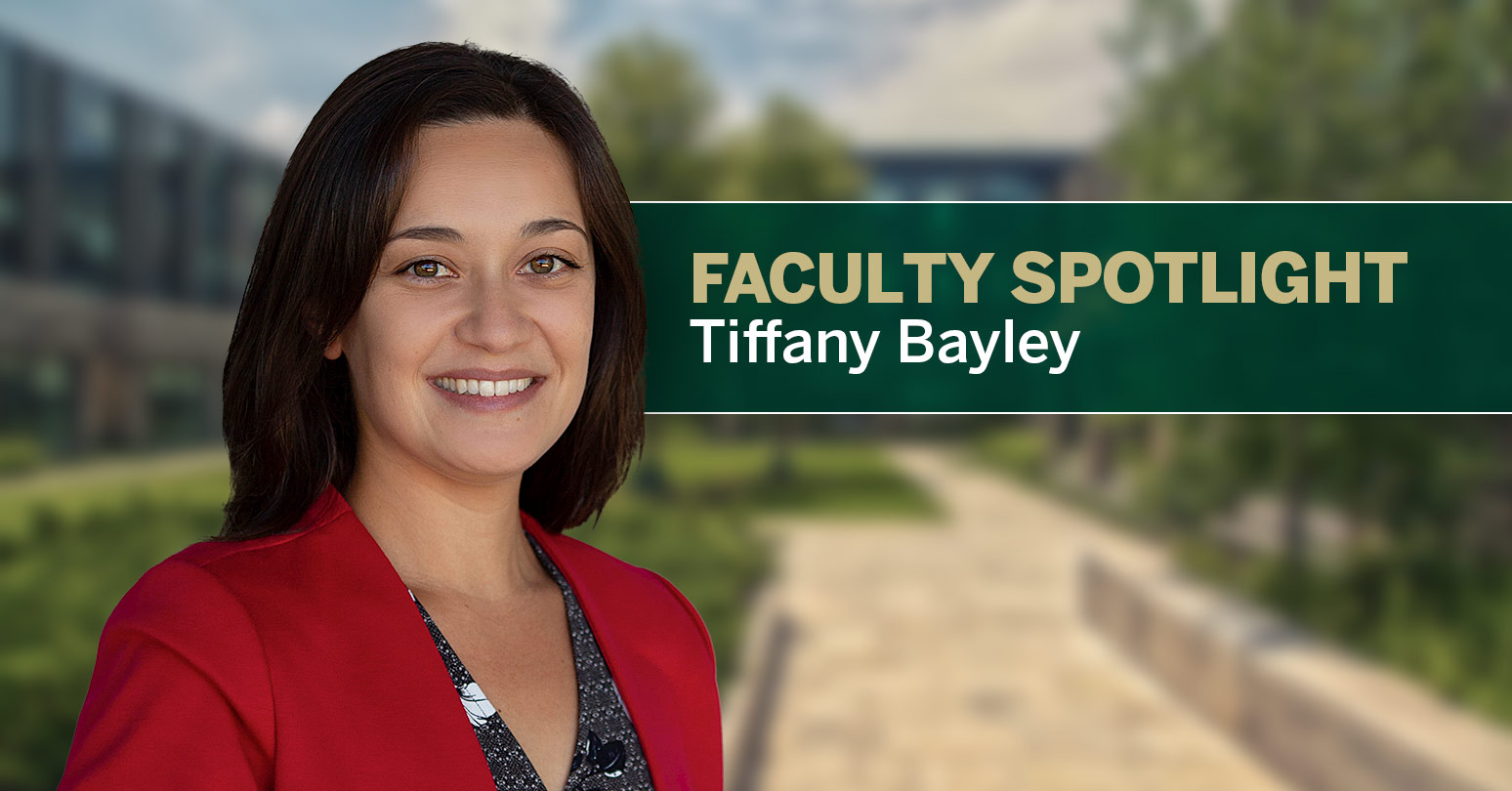 Q&A with Tiffany Bayley
Assistant Professor in Management Science


What is the official title of your article?
Relative Efficiency of Radiation Treatment Centers: An Application of Data Envelopment Analysis.
Who are your collaborators and where are they located?
Mehmet Begen (Ivey, Management Science), Felipe Rodrigues (King's University College at Western University, an Ivey PhD graduate), and David Barrett (Ivey, Operations Management).
When and where was this study conducted?
We started this work in 2018 and it's based on data from 2013 – 2016. The work was conducted in Ontario.
Was this research funded by a larger program of research or a large grant?
Yes but the funder does not want their name to be published.
Is this part of an ongoing collaboration?
No.
For someone like me with no research experience, how would you describe the overarching concepts behind this article in the simplest terms possible? Tell me about your research in laymen's terms.
Performance of radiation treatment centres in Ontario are typically reported against a single measure, like percentage of patients who are treated within a certain timeframe. Given that each radiation treatment centre serves a different surrounding population, and that some centres are able to serve higher volumes and a wider variety of cancer types, having a single metric by which to base performance might not be meaningful. Since performance is also tied to funding, it's important to capture several performance dimensions aside from just wait times.
>We propose a data envelopment analysis (DEA) model that allows us to compute the relative efficiency of each centre, e.g., how well it transforms its inputs (like staff levels and linear accelerators) into outputs (like patient visits). The mathematical model takes into account several features from each centre, like population size, number of linear accelerators, number of patient visits that occur, in addition to wait times for treatment. By accounting for the relative size of each centre along with the performance that each one demonstrates, we can compare their relative efficiencies across several dimensions. We chose to look at how well each centre: 1) plans a patients' treatment; 2) delivers treatment; and 3) provides quality in how they execute a treatment plan.
What was the motivation to speak specifically to this matter?
How to allocate the right amount of funding to the right centre is incredibly important so that high quality healthcare can be delivered. Being able to measure performance more holistically by accounting for differences in sizes of facilities and resource levels can provide better information to decision-makers when they are making funding and policy decisions.
What is the most shocking or groundbreaking finding from your research?
Centres that provide a more diverse portfolio of treatments to different parts of the body are less efficient than those that are focused on single areas. Given that centres that offer more diverse treatments are typically larger centres in more populous regions, this indicates that their resources might not be used as efficiently as anticipated.
What would you say is the biggest takeaway from your research and its impact on the world/community?
There are opportunities to integrate DEA as a tool to drive actionable insights. Currently, its application is descriptive of past performance, but if implemented in performance dashboards and updated regularly, it can offer organizations useful information on how best to allocate resources to boost efficiency.
Do you have future plans for this research? If so, what are they?
Not at the moment.
If you had to sum up this article for the public in 140 characters, what would you say?
Using data envelopment analysis, we developed a holistic performance measurement tool to compare relative efficiencies of radiation treatment centres in Ontario.