Postdoctoral Fellow, Management Science, Ivey Business School, Western University (Supervisor: Dr. Fredrik Odegaard)
EDUCATION
Fellow Program in Management (Equivalent to Ph.D.) in Operations Management & Quantitative Techniques ((July 2013 – March 2018), Indian Institute of Management Indore, India. Thesis Title: "Healthcare Resource Planning: A Simulation Approach"
M.S. (Pharm.) in Pharmacoinformatics (July 2009 – June 2011), National Institute of Pharmaceutical Education and Research Kolkata, India.
RESEARCH INTEREST
Healthcare Operations Management, Revenue Management, Logistics
PEER-REVIEWED PUBLICATIONS 
Sudipendra Nath Roy, Shashi Kant Srivastava, and Raj Gururajan. "Integrating Wearable Devices and Recommendation System: Towards a Next Generation Healthcare Service Delivery." Journal of Information Technology Theory and Application Vol 19, no. 4 (2018): 2.
Sudipendra Nath Roy and Tuhin Sengupta. "Quintessence of Third Party (3PL) Logistics." Journal of Global Operations and Strategic Sourcing Vol 11, no. 2 (2018): 146-173.
Sudipendra Nath Roy and Tuhin Sengupta. "Indian PharmaChem: A Resource Allocation Peccadillo." Emerald Emerging Markets Case Studies Vol 8, no. 1 (2018): 1-15.
Tuhin Sengupta and Sudipendra Nath Roy. "Indore Hospital: Cost Based Surgery Allocation." Operations Management Education Review Vol 10, (2016): 71-90.
BOOK CHAPTER
Shashi Kant Srivastava and Sudipendra Nath Roy "Recommendation System: A potential tool for achieving Pervasive Health Care" in Next-Generation Mobile and Pervasive Healthcare Solutions, IGI Global, (2018): pp 111-127
BOOK REVIEW
Sudipendra Nath Roy and Shashi Kant Srivastava, "Global Business Strategy: Multinational Corporations Venturing into Emerging Markets Kazuyuki Motohashi Tokyo, Springer, 2015, Pages 259, ISBN-978-4-431-55467-7." Vikalpa 42, no 2 (2017): 125-127.
ACADEMIC ACCOLADES
Research article related to M.S. thesis has been acclaimed as "Interesting Hypothesis" by F1000 Prime, Stanford University School of Medicine.
Awarded Jagadis Bose National Science Talent Search "Junior Scholarship" prize in Dec 2002 and stood 5th among all participants of seven states and three districts of India.
Sudipendra Nath Roy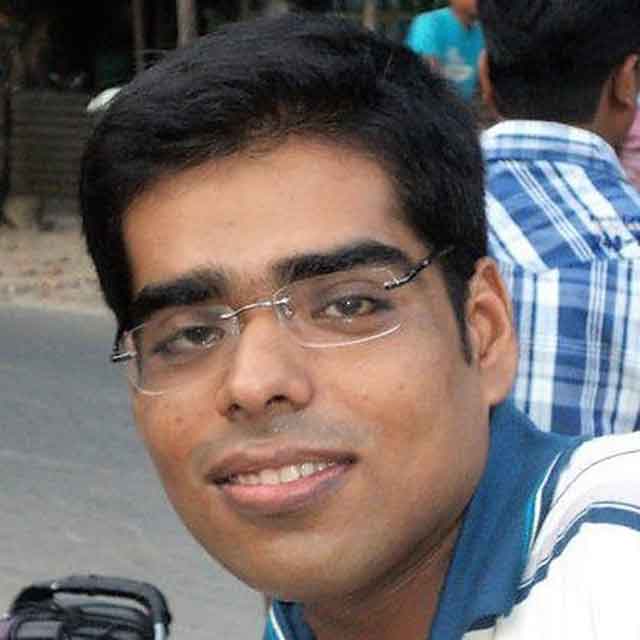 Ivey Business School, Office 0380