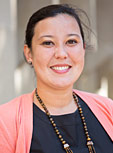 Viviane Clément
The George Washington University
Corporate Adaptation and Diversification Responses to Climate Adversity in the U.S. Ski Industry: A Resilience Perspective.
Prior research has explored how firms adapt to climate adversity by undertaking actions aimed at protecting their core business. We examine the potential contingency of these efforts upon whether available adaptation actions are themselves susceptible to adverse climate conditions. Drawing from resilience theory in the socioecological systems literature, we suggest that such adaptation strategies may become increasingly unviable with higher climate adversity, leading firms to actually engage in less adaptation over time. We further suggest that firms facing higher climate adversity may instead undertake more diversification to develop new business activities that are less or unaffected by climate impacts. Finally, we suggest that when adaptation actions rely on ecosystem services, such actions may create negative environmental spillover effects, which may be exacerbated by higher climate adversity. We study these relationships in the context of the western U.S. ski industry from 2001 to 2013. Our findings broadly support our predictions.
Biography
Viviane Clément is pursuing a PhD at The George Washington University School of Business with a focus on strategic management and public policy. Her current research uses an interdisciplinary approach, drawing from concepts in ecology and socioecology to examine how organizations can build resilience to climate change impacts in a way that explicitly takes into account local ecosystem dynamics. Viviane was previously a Junior Professional Associate at the World Bank in Washington D.C., where she worked on projects related to community-based development, integrated ecosystem management, and climate change adaptation in the Middle East and North Africa region. She holds a Bachelor of Science in Biology from the University of Maryland and a Master of Environmental Science and Law from the University of Sydney.