January 23, 2020
The Role of Resources in Sustainability
In the last few decades, the definition and role of resources has changed significantly. Resources used to be defined as the tangible and intangible resources that provide companies sustainable competitive advantage. In the era of increasing inequality and the climate crisis, this concept of resources may not tell the full story.
There is an opportunity for scholars to think about what resources and the different categories of resources, including intangible, tangible, and beyond. As well, the concept of resource 'ownership' is worthy of further discussion and illumination.
This Salon meeting sought to explore the impact and meaning of resources for the study of sustainability.
Questions of interest include, but were not limited to, the following:
How can a system perspective aid organizations to better manage resources?
How are organization managing local and global resources in a time of digital services and 'placeless' organizations?
What are examples of new intangible resources that are increasingly impacting organizations to achieve the sustainable development goals?
How can organizations value intangible resources?
How are rapid technological changes impacting theories around RBV, specifically in the context of sustainable development?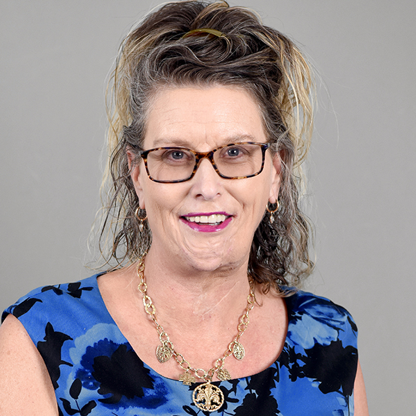 Sustainability as Endogenous Resource Creation: A Bioinspired Theory of the Firm
Elizabeth A. Castillo (Assistant Professor, Arizona State University)
Organizations require many types of resources to create value for their stakeholders. While most people think of money as the most important type, intangible assets like relationships, knowledge, and reputation are increasingly recognized as important drivers of value creation and profitability. This presentation shares a case study of an arts and culture collaboration that developed a sustainable business model over a 15-year period, growing its revenue from $200k to $5 million annually. Salon participants will learn how the organization strategically developed social, intellectual, and spiritual capital to create political and reputational capital, which it then monetized into a sustainable social enterprise. The session conclude with a discussion of how social accounting can be used as a strategic tool to understand (a) the process of sustainable value creation; b) how resource allocation decisions entail values choices (what a company believes is worth investing in); c) the effects these choices have on society and shaping the world we live in; d) what leaders can do to develop multiple forms of capital to create financial returns and long-term sustainability for the organization and society. Supporting concepts that will be discussed include systems thinking, embeddedness, mutualism, emergence, and reciprocity.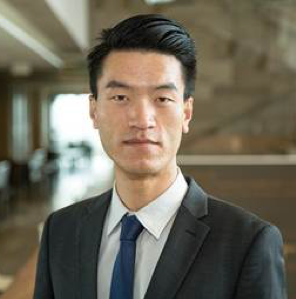 A Place for Sustainable Development: The Case of a Luxury Enterprise on the Tibetan Plateau
Haitao Yu (PhD Candidate, Ivey Business School)
As organizations are increasingly globalizing and virtualizing, they are becoming increasingly placeless. Yet, sustainable development requires organizations to manage a dynamic equilibrium between the global and local for a stable supply of resources to perpetuity. The loss of place is one of the primary reasons why sustainable development is so elusive. The concept of 'sense of place' from human geography offers rich potential for understanding how corporations could manage sustainable development. In this research, we ask: How does organization's sense of place impact the way they manage the global and local dynamic needed for sustainable development? We address this research question by studying LuxuryYak, a luxury enterprise designing, producing and selling yak wool products from a nomadic village on the Tibetan Plateau to the global luxury market. Data were collected through a three-month ethnography, including non-participant observation, 51 in-depth interviews, an approximate 40 informal discussions and around 2,000 pages company archives. The study uncovers that a congruence between emotional attachment and functional dependence has helped LuxuryYak build a sense of place that contributes to manage the global and local dynamic for sustainable development.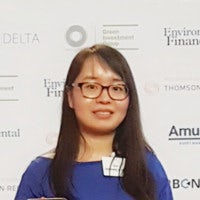 CSR Precedence and UN SDG Targets
Qian Li (Lecturer, Cardiff University)
The United Nations has appealed for the sustainable development goals (SDG) to address global challenges such as climate change, natural resources use and environmental degradations. This study investigates the UN SDG for responsible consumption and production (reductions in energy use, water use, waste, and emissions) by examining how firms' historical commitment to CSR, specifically in social and corporate governance related CSR, affects their ability to achieve these goals. We focus on the UN SDG for responsible consumption and production since these goals are directly related to the firm-level strategic decisions and operational processes. Based on corporate sustainability culture literature, we argue that CSR precedence (past performance) represents the firms' artifacts, espoused beliefs and core values (assumptions) that influence firms' strategic choices on reducing natural resources use and emissions. Under the natural-resource-based view (NRBV) framework, we argue that firms' responsible consumption and production would help to raise higher standards, gain social legitimacy, and increase innovations that bring a competitive advantage to higher future financial performance. Our study implies that firms with positive social and corporate governance precedence may have a greater chance of achieving the SDG targets for responsible consumption and production without sacrificing financial profits.