October 1, 2019
From Local to Global: The study of sustainable innovation at various systems levels
Solutions to grand challenges are being addressed at different levels in the system. Increasingly, many sustainability approaches advocate the implementation of local solutions to tackle global challenges. This approach presents both advantages and limitations. For instance, district levels are seen as critical to effectively innovate small-scale infrastructures for renewable energy upgrades –e.g. mini-grids and 'local energy communities', enabling neighbourhood sustainable grid configurations. However, for policies such as those intervening on climate change, this approach might compromise their effectiveness, since they address environmental damages extending beyond local jurisdictions (Bushnell, Peterman & Wolfram, 2008).  The systems nature of grand challenges calls for systems solutions. While a local approach to grand challenges comes with limitations, a holistic approach to sustainable innovation presents many challenges. The next salon seeks to explore the study of sustainability innovation at different levels in the system. Questions of interest include, but are not limited to, the following:
How are sustainable solutions being managed at different systems levels?
How can problem-centric innovation organically spread across multiple levels?
What types of innovations can address sustainability challenges in a holistic way?
What is the impact of local solutions to global problems? How can local approaches balance long-term sustainability goals with short-term solutions?
What are specific types of grand challenges that need to be tackled at the local level as opposed to the global level?
How can short-term local solutions be agile enough to accommodate long-term and large scale sustainability demands? How can resilient systems be built without compromising the flexibility needed to address long-term challenges?
Can local solutions be responsibly scaled without resulting in unintended consequences? How about place-dependency of local solutions?
Different branches of science are tackling systems problems. What types of cross-disciplinary space can allow management scholars to study the nexus between global and local governance for responsible innovation?
A set of 3 presentations will seed the conversation, each exploring innovation at a different systemic level.  See below for full details on the speakers and their research.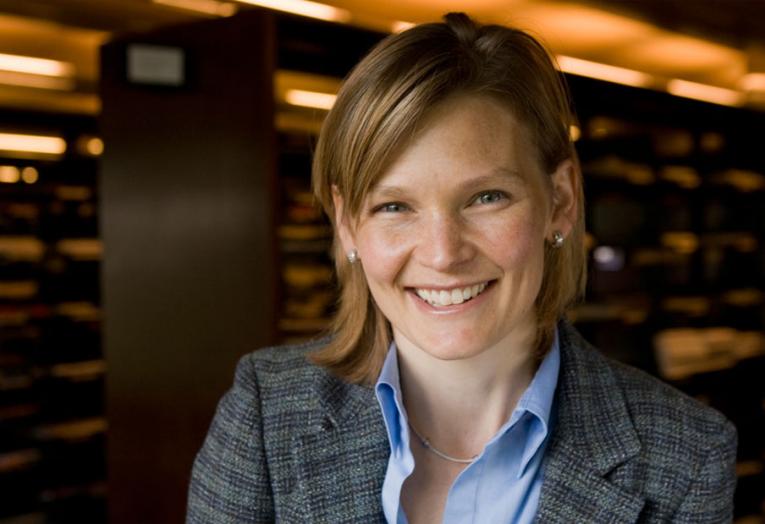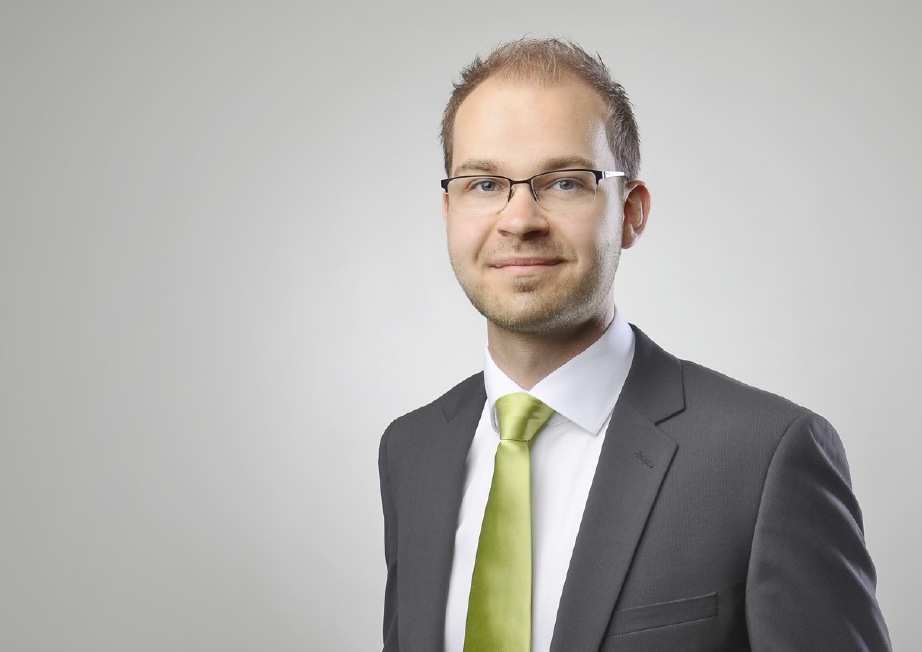 Creating Change from Within or Building an Alternative? The Role of Intermediaries in Developing Local Food Systems
Marya L. Besharov (Associate Professor, Cornell University)
Bjoern Mitzinneck (Assistant Professor, University of Groningen)
As food systems become commoditized and globalized, it is increasingly difficult for small growers to survive and for low-income consumers to access fresh produce. Intermediary organizations, referred to as "food hubs," address these problems by aggregating, marketing, and distributing locally grown food. Hubs' efforts to build sustainable local food systems have the potential to mitigate the negative environmental impacts of agricultural production and address growing public health issues associated with insecure access to fresh produce. Yet, how hubs successfully bring about such systemic changes remains largely unexplored. This project examines how hubs work to shift the balance of power and bring together diverse, often marginalized food system constituents. Using a qualitative, inductive approach, the project will develop theoretical and practical insights on the role of intermediary organizations in social change, as well as strategies and practices for building sustainable, equitable local food systems.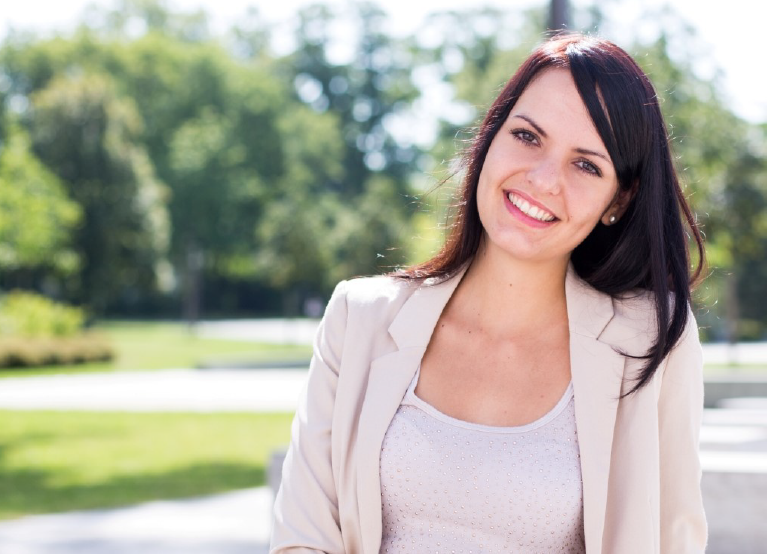 Containing Displacement or Escalating Containment? A Study on the Process of Intensifying Large-Scale Wicked Problems
Corinna Frey-Heger (Assistant Professor, Erasmus University)
Marian Konstantin Gatzweiler (Lecturer; Director of Accounting and Finance MSc, University of Edinburgh)
C.R (Bob) Hinings, (Professor Emeritus, University of Alberta and University of Calgary)
While displacement is widely perceived as temporary, many of the world's refugees are trapped in exile for decades, and initial displacement crises turn into violent and social hotspots over time. We conceptualize displacement as a large-scale wicked problem and outline the process of how highly institutionalized organizational responses constitute and intensify such problems over time. Our in-depth case study of protracted refugee camps in Central Africa reveals the underlying components of containment: controlling (centralized assistance), limiting (One-Year planning), avoiding (staff rotations) and showcasing solutions (standardized camps). Each such response initially proved useful in responding to acute displacement crises, but intensified the situation due to its highly institutionalized and tightly interlocked nature over time. We outline a process of escalating containment to explain how initial, sensible responses build-up, perpetuate and spread displacement over decades. Through this analysis, we extend earlier considerations on wicked problems by unpacking the perpetuating role of highly institutionalized responses, and we add to understanding of institutional barriers in contexts of complex social issues. In so doing, we contribute to a deeper understanding of how processes of disruption, division and displacement can magnify and spread through institutionalized attempts at solving them.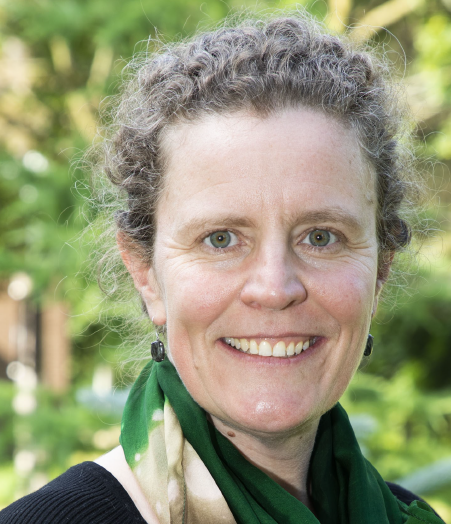 Localizing the SDGs: Implementing Collaborative Community Sustainability Plans
Amelia Clarke (Associate Professor; Associate Dean of Research, School of Environment, Enterprise and Development, University of Waterloo)
My works aims to help local governments and sustainability practitioners to further local sustainable development, contributing to the implementation of the Sustainable Development Goals (SDGs). While SDG 11 is on sustainable cities and communities, many of the SDGs require local action to be achieved. I am particularly focused on SDG 13 (climate action) and mitigating the 50-70% of greenhouse gas emissions that originate from urban areas.
I'll briefly overview a seven-year research project that we are currently wrapping up. It was conducted in partnership with Local Governments for Sustainability (ICLEI), with data collected from over 110 governments about their community sustainability plans and partnerships. The project also looked deeper at four large sustainability partnerships in Montreal (Canada), Guangju (South Korea), Barcelona (Spain) and Bristol (UK) through surveys of their partners. Each of those partnerships has more than 100 partners. Through that study we considered the relationships between partnership structural features, and outcomes achieved (community sustainability progress outcomes, and also partner-level outcomes). In one paper, we consider the link between local business actions that come from participating in their local sustainability partnership, and the SDGs.