When you come to Ivey, you join some of the most talented young leaders from all over the world. Approximately 30% of our class is made up of international students representing 14 countries of citizenship, 19 birth countries and 27 languages.
So no matter where you come from in the world, the spirit of this diverse Ivey Community will make you feel at home. And after you graduate, you'll join a network of 22,000 Alumni in 99 countries around the world.
Here we provide helpful information on moving to Canada, studying at Ivey and navigating the admissions process as an international applicant. If you have further questions, please don't hesitate to contact us.
Study Permit
As an international student, you will be required to obtain a Canadian Study Permit in order to come to Canada and complete the MBA program. Students may apply for this Permit once they have received an offer of admission to Ivey.
City of London
Ivey is located in London, Ontario, Canada's tenth largest centre. Located between Toronto and Detroit, London is home to nearly half a million; a diverse population with people from all countries, cultures and faiths. In April 2008, the City of London won the National Multiculturalism Award, a special recognition for promoting and celebrating its cultural diversity. Learn more about moving to London and what our city has to offer.
Studying at Western
The Ivey Business School is part of Western University, known for providing the best student experience among Canada's research-intensive universities. Western is an internationally significant teaching and research institution with a population of over 33,000 students, including approximately 2,200 international students from more than 120 countries. As an Ivey and Western student, you will have access to all resources and amenities provided by the University.
Experience Ivey
Ivey offers a Class Visit program to help candidates experience the Ivey environment and culture first-hand. To support this piece of the MBA decision-making process, we offer a Travel Award program for international students to come and visit Ivey. We understand that this still may not be possible for all students, so we encourage you to speak with us over the phone, engage with us on social media, take part in our online events, and spend time on our website.
Admissions
In addition to meeting the minimum admissions criteria for all candidates, international applicants are also required to demonstrate a strong level of English proficiency which can be done by either post-secondary education at an English speaking institution, or significant work experience in an English speaking environment. Alternatively, candidates must successfully complete an English language proficiency test. Ivey accepts:
TOEFL (minimum internet-based score of 100)
IELTS (minimum score of 7)
MELAB (minimum score of 85)
PTE (minimum score of 70)
Further detail on these tests is available from the British Council and English Language Institute.
International applicants who are admitted to Ivey will also be required to submit the following documents upon, or prior to, their arrival:
One copy of their original diploma
One official certified transcript from each foreign institution with English translations
Deadlines
All international applicants are strongly encouraged to apply no later than the Round 4 admission deadline to allow sufficient time for Study Permit/Student Visa processing.
Scholarships & Awards
Applicants to the Ivey MBA Program will be considered for merit-based awards and scholarships. Most of these awards and scholarships are available to international students. Applicants must complete the financial aid section of the online MBA admission application. There is no separate application for individual scholarship consideration.
International candidates of exceptional quality are automatically reviewed for admission awards ranging from $10,000 to half tuition. Candidates will be assessed on academic merit and leadership qualities demonstrated through education, activities and work experience. Candidates who are selected to receive a scholarship or award will be notified at the time of the admissions offer.
Ivey Global Leader Award
The Ivey Global Leader Award recognizes high-performing candidates who have demonstrated leadership potential in their previous experience and who will bring valuable international perspectives to the classroom environment. We have ten Ivey Global Leader Awards available at a value of $50,000 CDN each. You must have been born outside of Canada and be residing in Africa, Asia, Europe, South America, or the Caribbean at the time of application. You must also meet our academic admissions standards (GPA and GMAT) as well as demonstrating strong performance in the admissions interview process. Recipients will be determined by the admissions committee.
International Student Loan Opportunity with LIBRO Credit Union (must be invited to apply)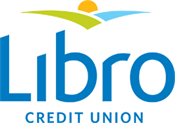 The MBA Admissions Committee selects a limited number of qualified incoming International MBA students the opportunity to apply for a LIBRO Credit Union loan. Selected students will be notified at the time they receive an offer of Admission to Ivey's MBA Program. The Admissions Committee will select students based on academic merit, demonstrated leadership potential, and financial need.
Ivey has partnered with LIBRO Credit Union to offer a non–co-signed loan opportunity for a limited number of qualified incoming international MBA students. This loan program does not require a Canadian co-signer. Specific information will be made available to eligible candidates.
Prodigy Finance
Prodigy Finance is an additional option to assist our international students in financing their MBA. If you have explored all financing options and still have a financial gap to financing your MBA, you can explore this option here: https://prodigyfinance.com/ivey-business-school/loan. 

The application should take between 30-60 minutes to complete and Prodigy Finance will determine your eligibility in approximately 48 hours. It is important to understand that this application and loan process is managed soley by Prodigy Finance and the School does not play a role in the terms or eligibility decisions.
Standard Loan Options
We encourage all international students to investigate all sources of funding within their home country, including government and private loans. International students who do not yet have permanent residency status, but do have a strong Canadian cosigner may consider a loan with TD Canada Trust. 
Other Resources for International Student Financing
There are many additional sources that international candidates should explore for external financing options. Helpful resources include:
Contact Us
Each candidate's financial situation and application profile is unique. We encourage you to contact us if you have any questions about options for financing your MBA or would like more information. Or, download our Financial Aid brochure.
Email: finaid@ivey.ca
Phone: 1 (519) 850-2520
*Canadian embassies sometimes administer scholarships to students such as the Commonwealth Scholarship, or others that result out of agreement between Canada and another country.