International Admissions
MBA in Canada
When you come to Ivey, you join some of the most talented young leaders from all over the world. Approximately 35% of our class is made up of international students representing 29 birth countries, 27 languages, and 30 passports. Tune into our on-demand webinar to hear advice more specific to our international applicants.
MBA

>

International Applicants
International Student Requirements
At Ivey, we're proud to be one of the top MBA programs in Canada with an exceptionally strong field of candidates. Our international applicants are held to the same high standard. In addition to meeting the minimum admission criteria for all candidates, international applicants will also need to ensure they submit the documents listed below.
Why Canada
As a country with a top-tier education system and thriving economic and cultural diversity, Canada is the ideal location for students looking for a unique MBA experience with limitless opportunities.
Economic Stability
When compared to the US and UK, we are a less expensive country to live and study in, have higher GDP growth, and lower unemployment. It makes financial sense to choose Canada as your destination of study.
Welcoming Environment
Immigrants to Canada are encouraged to maintain their culture and identity. We rank third out of 31 countries in Europe and North America for the strength of our policies on equal rights, responsibilities, and opportunities for newcomers to Canada. (Migrant Integration Policy Index).
High Quality of Life
The standard of living in Canada is amongst the highest in the world. We consistently rank in the top five on the United Nation's Human Development Index, which measures life expectancy, literacy, education, and standards of living for countries worldwide.
Opportunities to Work
International students can turn their study permit into a work permit immediately after graduation in addition to working on permanent residence status. Unlike the US or the UK, students who complete a degree in Canada are able to remain and work here for up to the length of the study program.
English Language Proficiency
Applicants are required to submit official records from each foreign institution attended after secondary school, including one copy of their original diploma and official certified transcripts. All official academic records must be issued in the original language and accompanied by English translations prepared by the issuing institution.
English Language Proficiency
International applicants who did not complete post-secondary education at an English speaking institution or do not have significant work experience in an English speaking environment will be required to demonstrate a strong level of English proficiency. This can be done through the successful completion of an English language proficiency test:
TOEFL (minimum internet-based score of 100)
IELTS General OR Academic (minimum score of 7)*
MELAB (minimum score of 85)
PTE (minimum score of 70)
CAEL (minimum overall score of 60 required with no part less than 60)
DUOLINGO (minimum score of 125)
Further detail on these tests is available from the British Council and English Language Institute.
*General IELTS test is recommended by Canadian Immigration.
International Deadlines
Here we provide helpful information on moving to Canada, studying at Ivey, and navigating the admissions process as an international applicant.
After our Round 4 deadline, we no longer accept applications for the March intake from any international candidate that will require a study VISA. If you are an international candidate, we urge you to submit as soon as possible to allow sufficient time for student visa processing and to review visa processing times before submission. We process applications on a rolling basis, and both admissions and scholarship decisions are handed out between application deadlines.
Financing for International Applicants
Download Financial Aid Brochure - International
Scholarships and Awards
All applicants to the Ivey MBA program will be considered for merit-based awards and scholarships, most of which are available to international students. Applicants must complete the Financial Aid and/or Scholarships section within the online MBA admission application to be considered.
International candidates of exceptional quality are automatically reviewed for admission awards ranging from $10,000 to $65,000. Candidates will be assessed on academic merit and leadership qualities demonstrated through education, activities, and work experience. Candidates who are selected to receive a scholarship or award will be notified at the time of the admissions offer.
Ivey Global Leader Award
The Ivey Global Leader Award recognizes high-performing candidates who have demonstrated leadership potential in their previous experience and who will bring valuable international perspectives to the classroom environment. We have ten Ivey Global Leader Awards available at a value of $50,000 CDN each. You must have been born outside of Canada and be residing in Africa, Asia, Europe, South America, or the Caribbean at the time of application. You must also meet our academic admissions standards (GPA and GMAT) as well as demonstrating strong performance in the admissions interview process. Recipients will be determined by the admissions committee.
International Student Loan Opportunity with Libro Credit Union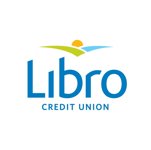 Must be invited to apply.
The MBA Admissions Committee selects a limited number of qualified incoming international students to apply for a LIBRO Credit Union loan. Selected students will be notified at the time they receive an offer of admission to Ivey's MBA Program. The Admissions Committee will select students based on academic merit, demonstrated leadership potential, and financial need.
Ivey has partnered with LIBRO Credit Union to offer a non–co-signed loan opportunity for a limited number of qualified incoming international MBA students. This loan program does not require a Canadian co-signer. Specific information will be made available to eligible candidates.
If you convert to Permanent Resident status this loan would no longer be available as it is only for students with a study permit (student visa).
Other Resources for International Student Financing
There are many additional sources that international candidates should explore for external financing options. Helpful resources include:
*Canadian embassies sometimes administer scholarships to students such as the Commonwealth Scholarship, or others that result out of agreement between Canada and another country.
Prodigy Finance
Prodigy Finance is an additional option to assist our international students in financing their MBA. If you have explored all other options and still have a gap in financing your MBA, you can explore this option on Prodigy Finance's website.
The application should take between 30–60 minutes to complete and Prodigy Finance will determine your eligibility in approximately 48 hours. The application is open 9 months prior to the Program start.  It is important to understand that this application and loan process is managed solely by Prodigy Finance and the School does not play a role in the terms or eligibility decisions.
NOTE:  Please plan for Prodigy Finance loans to ONLY cover tuition and fees.  Please seek living expenses from another resource as Western University (main campus) cannot reimburse you any overpayment for living expenses.
Please note the application is not open until the beginning of June each year for the following March intake.
MPOWER Financing
MPOWER Financing was created as a Public Benefit Corporation to help promising students from around the world who need assistance in funding their degree when traditional financing is unavailable. Learn more and apply online at the MPOWER website.
No cosigner or collateral required
No credit history needed
200+ nationalities accepted
Loans are up to $125,000 CDN including for tuition and living expenses
Interest-only payments during 6-month post-graduation period
Fixed Interest Rates
MPOWER Financing also offers scholarship opportunities for international students. Find more details here. Ivey does not play a role in terms or eligibility decisions.

NOTE:  Please plan for MPOWER Finance loans to ONLY cover tuition and fees.  Please seek living expenses from another resource as Western University (main campus) cannot reimburse you any overpayment for living expenses.
HDFC Credila (for students from India studying in Canada)
HDFC Credila offers a completely customized product for borrowers who opt to pursue their university/college education in Canada.
Funding for: cost of attendance + cost of living + any other education related expenses
Dedicated Relationship Managers with door step service
Flexible repayment options with 180 months (15 years) loan tenure
For more information please visit the HDFC Credila website.
or please contact Mr. Tushar Adole: tushara@hdfccredila.com
The School (Ivey) does not play a role in the terms or eligibility decisions.
GradRight Financing (for students from India studying in Canada)
GradRight is a platform where lenders bid for student loans. Loans are offered to Indian nationals on GradRight by banks, NBFCs and international lenders. The basic service is free, while optional loan selection advisory service fees are capped at CAD 270 by GradRight. Ivey Business School does not charge any fee from students or GradRight for this service. 
The School (Ivey) does not play a role in the terms or eligibility decisions.
WeMakeScholars (for students from India studying in Canada)
WeMakeScholars is a single platform to check your eligibility for loans and submit to multiple lenders.  In addition, this is a platform to assist with sourcing scholarships. Please visit the WeMakeScholars website. 
* The School (Ivey) does not play a role in the terms or eligibility decisions.
Standard Loan Options
We encourage all international students to investigate all sources of funding within their home country, including government and private loans. International students who do not yet have permanent residency status, but do have a strong Canadian cosigner may consider a loan with TD Canada Trust.
Bank
Contact

Program Maximum

$80,000-$100,000*
(Must have PR status or need Canadian co-signer with good credit history)

Nelson Ceballos (Branch Manager)
nelson.ceballos@td.com
(519) 673-6020 ext. 250
Contact Us
Each candidate's financial situation and application profile is unique. We encourage you to contact us if you have any questions about options for financing your MBA or would like more information. 
Email: mastersfinaid@ivey.ca
Phone: 1 (519) 850-2520