Alumni benefits and incentives
As a graduate of The Ivey Academy, you'll join a network of more than 10,000 active alumni across all industries. You'll be a life-long member of this network, with the opportunity to engage with fellow Ivey Academy alumni and tap into some great alumni benefits.
Digital credentials 
Digital badges
A badge is an authentic digital artifact you'll receive when you complete an Ivey Academy program. Each badge outlines the specific knowledge and skills required to earn it and has a unique URL that can be shared electronically via social media and email. 
What's the benefit of having a digital badge?
A digital badge showcases your achievements and commitment to professional development with your network. You can display digital badges on social media, websites, ePortfolios, professional networks, and email signatures.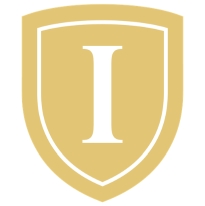 Digital certificates
You'll also receive a digital certificate. When someone in your network clicks your digital badge, they'll see your personalized certificate showing you completed an Ivey Academy program. It's the online equivalent of hanging a paper certificate on your office wall.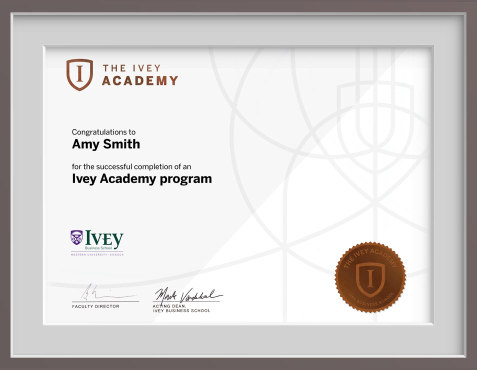 Discounts on programs
News & communication
Ivey Academy alumni are part of the Ivey Business School community. As an alum, you'll receive a monthly School-wide alumni e-newsletter, @InTouch, that provides updates on School news, events, and research. 
Event invitations
Stay connected with The Ivey Academy and your network of peers through exclusive events hosted by The Ivey Academy. Visit our Events page to learn about our upcoming events. We hope to see you soon!
For any questions or to be added to subscribe to receive our alumni event invitations, please contact: Melissa Welsh, Associate Director, Alumni & Corporate Development at mwelsh@ivey.ca or 519.675.5207