TORONTO - (September 18, 2018) – The Canadian federal government (Innovation, Science and Economic Development) has defined the development of the Canadian venture capital ecosystem as a priority, as reflected in the Venture Capital Action Plan (VCAP). The advancement and successful growth of innovation in Canada is essential for the growth of the economy. A healthy pool of skilled, experienced investment professionals is a key pillar in advancing innovation. However, there is currently no formal training for venture capital and private equity professionals in Canada.
The Ivey Academy is pleased to announce a partnership with the Canadian Venture Capital and Private Equity Association (CVCA) to deliver the first program of its kind in Canada. The Canadian Private Capital Investment School is a highly specialized program that will prepare the next generation of institutional, government, family fund managers, corporate, angel and private fund professionals for the growth of the equity investment sector in Canada.
"The CVCA is very excited about its new partnership with The Ivey Academy; bringing the first-of-its kind education platform for the private capital industry and pushing the Canadian ecosystem to new heights," said Mark Usher, Chair, Canadian Venture Capital and Private Equity Association. "Program participants will learn the fundamentals of success in private capital directly from top industry players and position them ahead amongst their peers."
Gregory Phipps, a 20-year veteran of the VC sector, will assume the role of Faculty Director. "This program is long overdue. If Canada wants to be a recognized leader in innovation and growth financing, we've got to focus our energies on learning and development – to ensure a pool of capable, diverse, and gender-balanced investment professionals who are ready to lead the sector. There's no good reason to send them to the U.S. for formal training, in U.S. best practice and security laws, as I had, twenty years ago," said Phipps.
The Canadian Private Capital Investment School will cover a range of important investment management topics, including:  the art & science of investing, due diligence management, financial analysis top grading management teams, ethical considerations in investing, structuring and negotiating term sheets, valuation models & methodologies, board governance, deal flow management, intellectual property considerations, legal issues, taxation, and leadership skills – all within a specific Canadian context.
The initial program will be designed for new and emerging professionals with 0-3 years' experience within the private equity investment industry, or those who want to know more about the subject matter due to their engagement with the industry, including; start up Founders/CEOs, banking and finance professionals, lawyers, accountants and corporate finance professionals.
The program will be taught by expert industry practitioners and will include high-profile speakers and instructors.
"We are proud to announce this partnership with CVCA, and to work with Greg and all involved. We believe we can make a significant contribution in a space which is strategically important to our country's economy," said Mark Healy, Executive Director, The Ivey Academy. 
This four-and-a-half day program will be held in Toronto's Financial District at Ivey's Tangerine Leadership Centre. The program is scheduled to run March 25 – 29, 2019. 
For more information: 
Mark Healy, Executive Director
The Ivey Academy
416-797-9666
Greg Phipps, Faculty Director
The Ivey Academy
519-200-1820 
About the CVCA
The CVCA is the voice of Canada's venture capital and private equity industry. We are focused on improving the private capital ecosystem by broadening industry awareness and providing market research, networking, and professional development opportunities. We also advocate on behalf of the industry to ensure sound public policy that encourages a favourable investment environment. The CVCA works alongside its members, who represent the vast majority of private capital firms in Canada, to improve the industry and drive innovation and growth. Please visit: http://www.cvca.ca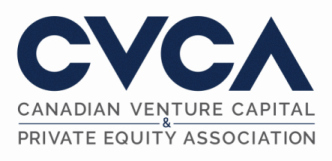 For more information or to arrange an interview, please contact:
Jon Jackson
Manager, Content and Media
Direct:  416-487-0519, ext. 201
Email: jjackson@cvca.ca
About The Ivey Academy at Ivey Business School
The Ivey Academy at Ivey Business School is the home for executive Learning and Development (L&D) in Canada. It is Canada's only full-service L&D house, blending Financial Times top-ranked university-based executive education with talent assessment, instructional design and strategy, and behaviour change sustainment. 
Rooted in Ivey Business School's real-world leadership approach, The Ivey Academy is a place where professionals come to get better, to break old habits and establish new ones, to practice, to change, to obtain coaching and support, and to join a powerful peer network. Follow The Ivey Academy on LinkedIn, Twitter, Facebook, and Instagram.