In today's performance-driven sales culture, outstanding sales leadership is fundamental when it comes to delivering bottom line results. However, the sales leader role is one of the most difficult positions to fill effectively. 
New hires have been known to flame out quickly when transitioning from a frontline sales role to a sales leadership role. It's easy to see why – organizations tend to follow a pattern of investing heavily in frontline salespeople and then promoting the top performers into sales leadership roles. Once there, these top performers struggle to adapt to the scope of the additional responsibilities assigned to them. 
Why? Because historically, sales training is technically focused. Newly minted sales leaders haven't received the foundational leadership training that is essential to succeed in a sales leadership role. Leaders are being expected to lead without the prerequisite leadership training.
The need for leadership skills
Sales leaders are responsible for procuring and developing a sales force, setting a strategic sales vision, and executing sales techniques that allow organizations to continually reach – or even exceed – their sales targets. It's also one of the most challenging roles due to its multi-faceted nature. Not only must sales leaders be experts in presenting, negotiating, forecasting, and managing a pipeline, but they also need to strategize, respond to changes in the market with innovative solutions, coach, recruit, hire, develop talent, and inspire and empower their sales teams. 
Often in senior management's eyes, reporting numbers and overall sales performance are identified as a sales leader's top priorities. However, the sales leader role is usually not clearly defined. There is no established process or blueprint for a sales leader to follow, and should they falter, they will typically be given more sales training when leadership training is truly what's needed 
Unfortunately, technical abilities don't translate to leadership abilities. Without providing leadership skills to complement sales training, high performing salespeople transitioning to the role of sales leader are being set up for failure. The Sales Management Association's Hiring Top Sales Management report states 19 per cent of firms are effective at onboarding sales leaders. In addition, a whopping 75 per cent of sales representatives who have been promoted to a management position will return to a frontline sales position within two years. 
Harvey Firestone, the founder of Firestone Tire and Rubber Company, famously said "the growth and development of people is the highest calling of leadership." In sales leadership, these words are particularly apt, as there is a direct correlation between sales leadership and sales performance. A 2015 Harvard Business Review study of salespeople who exceeded their sales targets found that 69 per cent rated their sales leader as being "above average" or "excellent." 
Bridging the sales leadership gap
The strongest sales organizations are those with strong sales leadership. These sales leaders operate strategically, and they set vision, direction, and expectations as the anchor of the sales force. The sales leader attracts, hires, develops, coaches, and – as a result – retains top-performing talent. The best sales leaders not only coach, but are "leader breeders." They are able to develop their own salespeople to become successful sales leaders themselves. 
Ivey's Michael Taylor, a seasoned sales leader with more than 20 years of experience with large international organizations, has sought to address the lack of leadership training within sales by designing an executive education program for sales leaders. Delivered in partnership with the Canadian Professional Sales Association, the Sales Leadership Designation Program seeks to develop sales leadership potential and performance management expertise.
"Sales force leadership requires market knowledge, customer knowledge, and buying behaviour knowledge, as well as process optimization expertise, internal political skills (to argue for infrastructure resources), coaching and development skills, the ability to gain incremental commitment from members of the team, and motivational skills," said Taylor.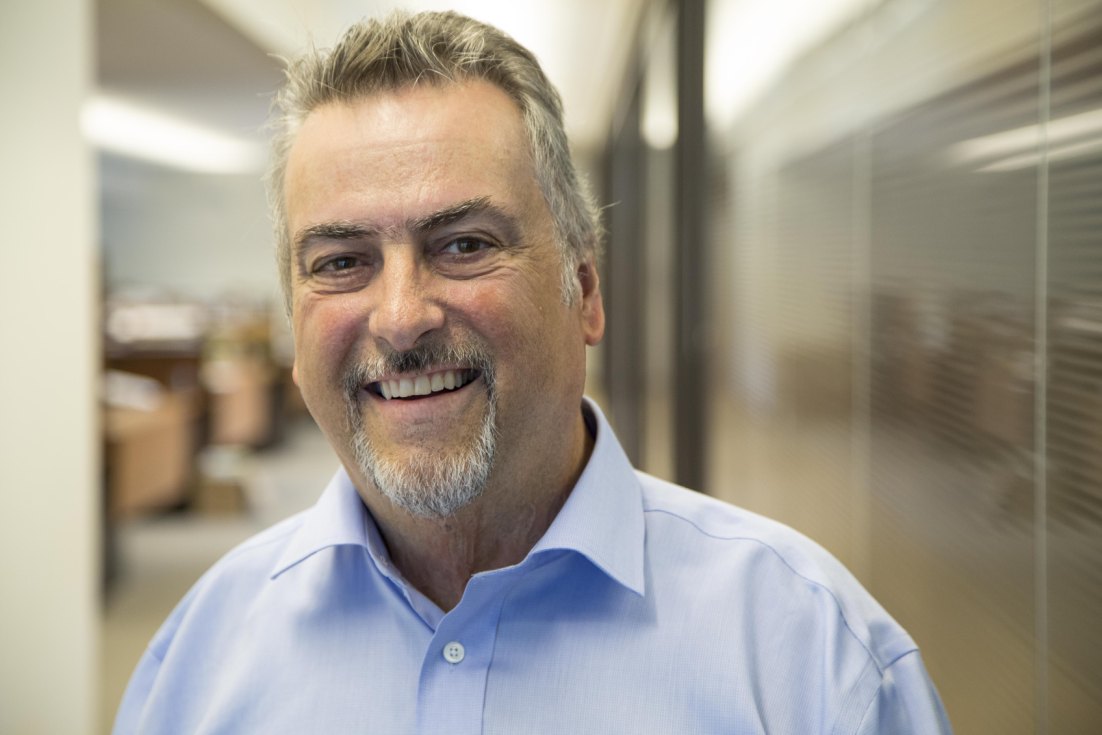 Professor Michael Taylor
The program delivers transformational tools to influence a sales team and lead change, which results in a more agile organization and the acceleration of innovation in the marketplace. Agility is a critical competency in a fast-changing, competitive market. An organization that cannot change quickly will start losing market share – quickly. 
In addition to sales leadership competencies, participants in the Sales Leadership Designation Program will be well-versed in how to increase the effectiveness of a sales team beyond their own individual talent and expertise. Sales force management strategies, process tools, incentive frameworks, and supporting systems are examined so that program participants may form their own blueprint for successful and sustained sales excellence. 
The Sales Leadership Designation Program begins May 22, 2019. Successful completion of the course will earn participants the pre-requisite education hours needed for the Certified Sales Leader (CSL) professional designation. Registration and course fees for the program include the cost of the CSL designation exam, and a one-year professional membership to the CPSA. Certified Sales Leaders are highly skilled, ethical, designated professional salespeople committed to continuous learning and excellence. Participants must demonstrate two years meeting or exceeding their sales targets. 
The Sales Leadership Designation Program is currently offered as a private program.
About The Ivey Academy at Ivey Business School
The Ivey Academy at Ivey Business School is the home for executive Learning and Development (L&D) in Canada. It is Canada's only full-service L&D house, blending Financial Times top-ranked university-based executive education with talent assessment, instructional design and strategy, and behaviour change sustainment. 
Rooted in Ivey Business School's real-world leadership approach, The Ivey Academy is a place where professionals come to get better, to break old habits and establish new ones, to practice, to change, to obtain coaching and support, and to join a powerful peer network. Follow The Ivey Academy on LinkedIn, Twitter, Facebook, and Instagram.