Watch the full recorded broadcast above.
Nearing the one-year mark of our first Leadership in Practice livestream, we are excited to welcome back Ivey's own Kanina Blanchard for a practical session on some of the best ways you can get your team engaged in virtual meetings. We cover games, getting physical, injecting fun, and more.
Key topics
In this session:
Additional resources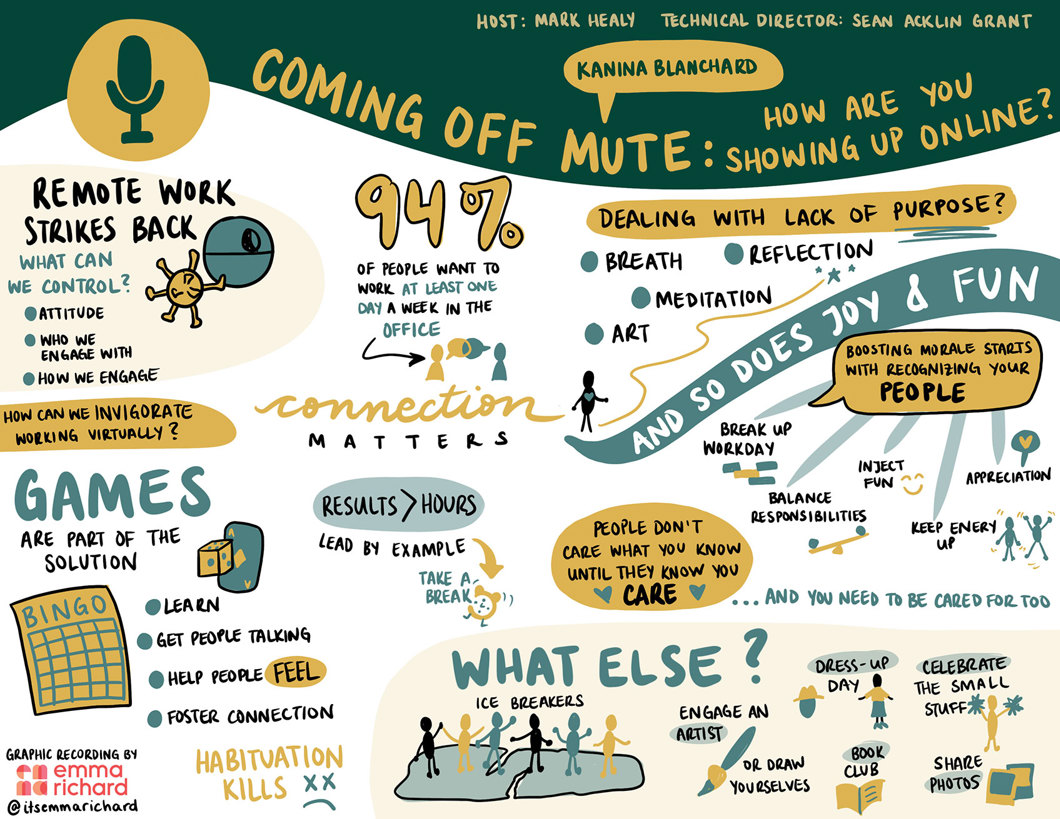 About The Ivey Academy at Ivey Business School
The Ivey Academy at Ivey Business School is the home for executive Learning and Development (L&D) in Canada. It is Canada's only full-service L&D house, blending Financial Times top-ranked university-based executive education with talent assessment, instructional design and strategy, and behaviour change sustainment. 
Rooted in Ivey Business School's real-world leadership approach, The Ivey Academy is a place where professionals come to get better, to break old habits and establish new ones, to practice, to change, to obtain coaching and support, and to join a powerful peer network. Follow The Ivey Academy on LinkedIn, Twitter, Facebook, and Instagram.