Info Session: Ivey Executive Program
Ivey Executive Program Directors Martha Maznevski and Larry Plummer host a live virtual info session. Ask questions about the program and learn how IEP prepares you to overcome critical business challenges.
In This Session
Learn more about the Ivey Executive Program in this exclusive live faculty info session.
Leading people in a chaotic business landscape needs a new approach. For executives entering senior leadership roles, that means thinking strategically about the big picture for an organization; finding new ways to encourage innovation, coach emerging talent, and manage complex change over time.
The Ivey Executive Program is how you prepare for that next level of leadership. Attracting a diverse cohort of leaders from across Canada and around the world, the program guides participants through cutting edge cases, virtual group simulations, and Ivey-certified executive coaching.
Faculty
Professor
Professor
Where You Learn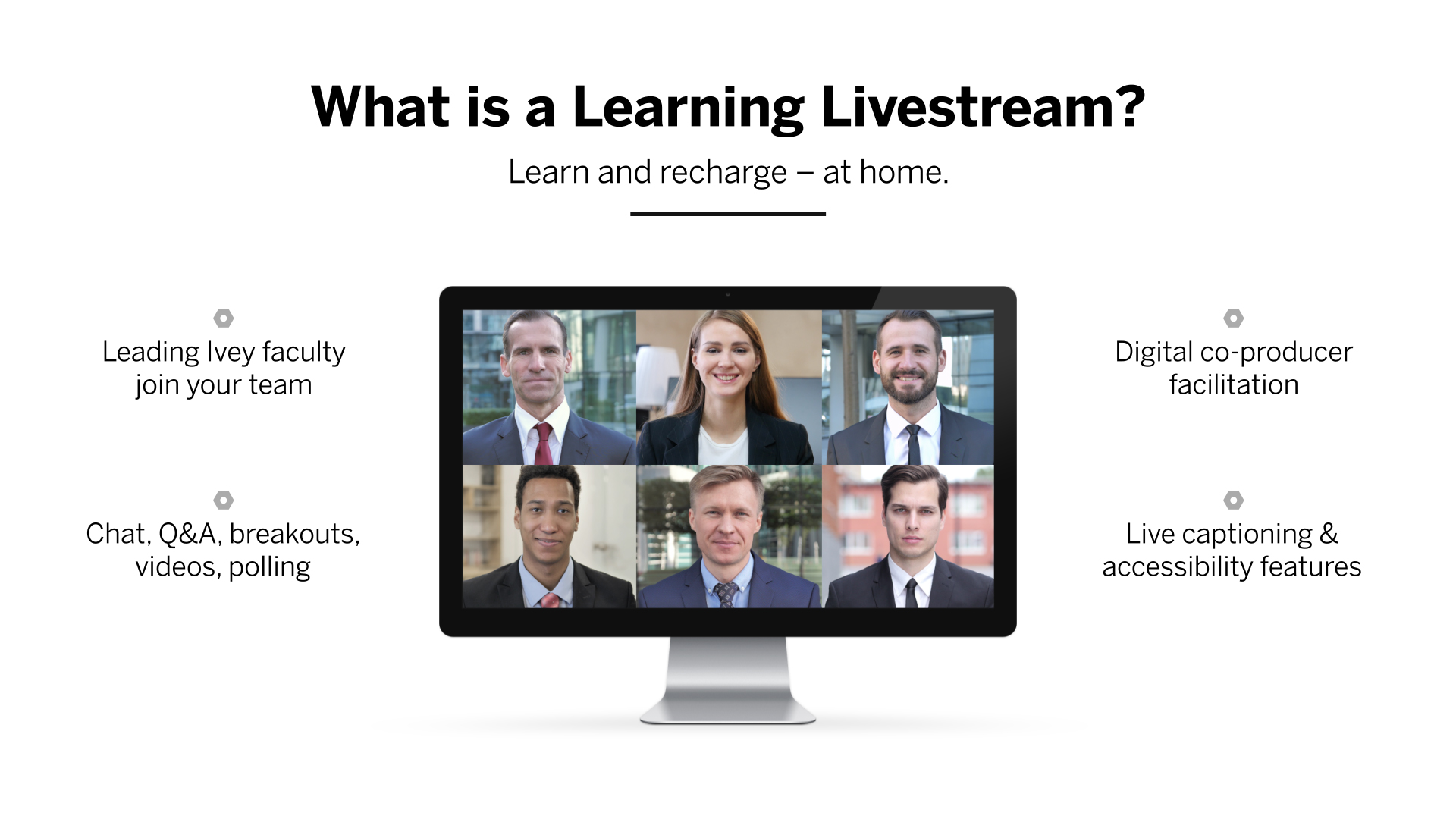 Live Virtual Session
Join live sessions featuring top Ivey faculty using any computer or mobile device. With the help of a live program manager, we also call on the group to participate in real-time.