Canadian Private Capital Investment School
Invest in your career with Canada's premier management program for private capital professionals. Learn directly from top industry players and network with other emerging leaders in VC and PE.
Spring Session
$7,990 CAD
Module 1: March 26 - March 31, 2023
In-Person
5 days
Toronto, Ontario, Canada
Program Overview
Rapid growth across Canada's venture capital and private equity investment sectors is creating countless opportunities for rising investment professionals. The Canadian Private Capital Investment School enables the mindset and knowledge-building you'll need to thrive in the complex world of private capital investment management.
Delivered in partnership with the Canadian Venture Capital and Private Equity Association (CVCA), this specialized program prepares emerging and aspiring fund managers, institutional investors, angels, and professional service providers with the advanced capabilities to navigate disrupting trends and modern challenges in the industry. Featuring case studies, fireside discussions with industry experts, peer networking opportunities, personalized guidance from Investors in Residence, and an applied capstone learning project, the program offers an intensive development experience tailored to the specific needs of professional investors.
CVCA members are eligible for a 25-per-cent discount on program fees.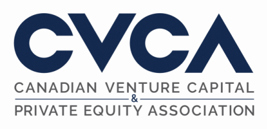 Who Will Benefit
The Canadian Private Capital Investment School is designed for early- and established-career professionals—including those moving towards more senior roles—in the Canadian venture capital (VC) and private equity (PE) sectors; you are seeking to develop advanced perspectives on leadership and strategy. Applicants should have prior experience in applying and understanding basic investment and financial principles.
Participants commonly include associates, analysts, and directors in VC and PE, as well as entrepreneurs seeking funding, institutional and family fund investment managers, angel investors, professional service providers, and government economic development officials.
What You Learn
Structure a strategic portfolio
Develop a strategic and often-overlooked approach to sourcing deals.
Formulate a deal structure compatible with your other investments, increasing the likelihood of portfolio success.
Map out an end-to-end view of the deal flow at the core of private capital's success.
Prepare for the future
Set yourself and your firm apart with a future-oriented approach reflecting the latest research in ESG, EDI, and investment ethics.
Explore special topics like sustainability, analytics, and digital transformation — chosen based on the make-up and interests of your unique CPCIS cohort.
Build a deep understanding of profound contemporary challenges in the investment industry and plan to navigate future disruptions for your firm.
Tackle real-world opportunities
Apply your learning directly to a real-life capstone project throughout the program. Receive feedback from industry experts and Executives in Residence on your thought processes, deal structure, and rationale.
Create a network of peer support with like-minded, growth-oriented private capital professionals.
How You Learn
The Canadian Private Capital Investment school is deeply experiential, featuring interactive sessions with top VC and PE industry experts from across Canada. Facilitated by expert faculty from Ivey Business School, our real-world approach to learning helps you develop tangible skills and accelerate your career in private capital.
Learn more about the Ivey Experience
Return on Investment
Earn a credential from Ivey Business School. Your Canadian Private Capital Investment School digital badge is linked to a unique URL, allowing you to showcase your advanced level of proficiency in online profiles.
Build connections with emerging professionals in the industry, along with top-tier leaders at Canada's best VC and PE firms.
Form lifelong connections with peers through learning and social events. As an alum of the Ivey Academy, you'll join a network of more than 10,000 savvy professionals from across all industries and sectors.
Receive discounts on select programs, exclusive event invitations, and curated collections of thought leadership and research from Ivey Business School.
Develop and retain a pipeline of future leaders in your VC or PE firm.
Equip your next generation of emerging leaders with holistic, future-oriented perspectives on critical issues like ESG, sustainability, and inclusive leadership.
Create lasting connections and potential deal flow across other leading firms in the Canadian Private Capital Investment sector.
Complete a capstone project and apply your learning to real-world challenges and opportunities in your organization.
Industry Guests
Phil Anzarut
Partner, Growth Venture Co-Investment Fund, Diversified Fund, BDC Capital
Lise Birikundavyi
Managing Partner of BKR Capital
Christen Daniels
Head of Customer Success & Corporate Development, Georgian
Steve Faraone
Managing Partner, Peloton Capital Management
Jacqueline Jennings
Venture Partner, Raven Indigenous Capital Partners
Matthew Leibowitz
Managing General Partner at Plaza Ventures + Quayside Venture Partners
Scott MacDonald
Co-Founder and Managing Partner, McRock Capital
Prashant Matta
Partner, Panache Ventures
Alison Nankivell
Senior Vice President, Fund Investments and Global Scaling, Business Development Bank of Canada
John Ruffolo
Founder & Managing Partner, Maverix Private Equity
Ryan Szainwald
Managing Partner, Private Equity, Brookfield Asset Management
Richard Thomas
Managing Director, Equities, Ontario Teachers' Pension Plan
Christiane Wherry
Vice President, Research & Product and Head of ESG, Canadian Venture Capital & Private Equity Association
Tricia Witty
Managing Director, Value Creation, Equities, Ontario Teachers' Pension Plan
Participant Testimonials
I found the program a great way to connect with other Canadian colleagues in VC, learn from some of the well-known industry professionals, and keep abreast of new developments in the industry. And of course, source deals!
Maria Nsouli, Director - Impact Investment Fund, BMO Capital Markets
I have no doubt that the people I shared this experience with will continue to be part of my network going forward. I will encourage my company to send every member of our team to this program.
Amie Phinney, Senior Director, adMare BioInnovations
The strength of the Ivey faculty, coupled with the expertise of senior industry guests from the CVCA, has provided a fantastic week. I would recommend it for any stage of one's career.
Shane Magee, CEO, Sugar Maple Capital
CPCIS provided me with an opportunity to reflect on my trajectory in the industry, along with the skills, tools, and network I'll need to get to that next level in my career. I'm looking forward to keeping in touch with everyone.
Alex Corrigan, Analyst, BDC Capital
The greatest value of the program, for me, was peer-to-peer interaction. The quality of the people in the room was phenomenal, and very valuable for me personally. I'll be taking a lot back to work.
John Cassidy, Managing Director Canada, SVG Ventures
Fees
$7,990 CAD
The program fee includes program materials, breakfast, and lunch. Participants are responsible for accommodations and meals outside of program hours. Program fees are tax-exempt. CVCA members are eligible for a 25-per-cent discount on program fees.
Applications must be submitted no later than 14 days before the start of the program.
FAQs
What is the application process?
On the program page, select 'Apply Now' and choose your preferred start date. Submit the program application form and select a payment method. A program advisor may contact you to discuss your eligibility for the program. Once your application is approved, you will be billed directly or receive an invoice. Payment of program fees is due within 30 days of receipt of invoice and no less than 15 days before the program start date.
What funding resources are available?
Can I reserve a spot in the program?
Seats in the Canadian Private Capital Investment School may be reserved for a limited time pending availability. Contact a program advisor to request a reservation. A program application must then be confirmed within 15 business days, and no less than 30 days before the program start date.