CommunityShift
Grow value and promote excellence in non-profit organizations. In partnership with KPMG, CommunityShift™ connects Canada's top not-for-profit leaders through deep experiential learning.
Fall Session
To Be Announced
5 days
London, Ontario, Canada
Program Overview
CommunityShift is a unique leadership development experience designed for senior leaders in Canadian charity and not-for-profit organizations. Founded by KPMG and Ivey Business School, this week-long, in-residence program invites diverse representatives from across sectors, including health, education, youth issues, and community service, to build connections and learn together.
Working with top Ivey Business School faculty members, you will hear from your peers, explore your leadership identity, think strategically about your organization's future, and come away with deep operational insights. The program is offered for an exclusive annual cohort selected through a rigorous application process – you'll join a community of influential alumni that lasts a lifetime.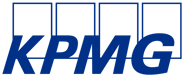 Who Will Benefit
CommunityShift is designed to benefit the leaders of Canada's influential charitable and not-for-profit organizations with assets/revenues greater than $5M. Successful participants will be leaders in their sector and community, insightful and articulate, with a desire to learn and develop and be ready and willing to contribute to the learning of their peers.
The application process is rigorous and requires the support of the participating organization's board.
Participants commonly include individuals in Senior Director, VP, President, and C-suite roles.
What You Learn
Nurturing collaboration
Leverage diverse perspectives to generate innovative solutions to complex problems.
Sustain a high-performance culture and drive growth for your organizations.
Define how to measure success in your not-for-profit organization and plan to communicate with critical stakeholders from employees to donors.
Align your team around core values and purpose.
Leading strategic change
Learn change management strategies to minimize disruption, build consensus, and ensures your organization's mission is advanced.
Enhance your decision-making skills by analyzing information, considering risks, and incorporating diverse perspectives.
Chart a course for innovation and growth within your organization.
Creating value through communication
Negotiate outcomes that satisfy multiple parties and advance organizational goals. Use negotiation to build relationships, establish trust, and create win-win solutions.
Build successful partnerships to enhance an organization's reputation and influence.
Deepening your leadership awareness
Understand your personal leadership identity to recognize your strengths and weaknesses.
Reflect on your values and beliefs, using this self-awareness to guide your leadership style and decision-making.
Inspire your team through authentic leadership.
How To Apply
The program's application process is rigorous and requires the support of the participating organization's board.
Any C-level leader of a Canadian charity or not-for-profit organization may be nominated. All applications are confidential and are made through KPMG. Applications close on June 30, 2023.
Participants are selected by the Program Directors. To see if you qualify, visit the KPMG CommunityShift application page.
How You Learn
CommunityShift™ is deeply experiential, grounded in case research, and facilitated by expert faculty from Ivey Business School. Our approach to learning for executives in not-for-profit organizations is about practical application and real-world case examples. You'll finish the program with increased confidence, new perspectives, and a network of peers in Canada's not-for-profit sector.
Learn more about the Ivey Experience
Return on Investment
Earn a credential from Ivey Business School. Your CommunityShift™ badge is linked to a unique URL, allowing you to showcase your advanced proficiency in online profiles.
Form lifelong connections with peers through learning and social events. The Ivey Academy alumni network is a long-term resource for participants to share business opportunities or seek advice on life and career challenges.
Explore new perspectives while taking time for mindfulness, reflection, and practice away from the demands of your day-to-day. Return to work with an open mind and increased confidence to be effective in your role.
Receive discounts on select programs, exclusive event invitations, and curated collections of thought leadership and research from Ivey Business School.
Gain insights from various not-for-profit organizations, borrowing best practices and new perspectives from outside your organization to jump-start innovation.
Share new perspectives, frameworks, and research from Ivey with your team to build a greater sense of collaboration and cohesion.
Advance your pathway for leadership development, enhance your long-term contribution to organizational success, and invest in planning for succession.
Conduct field site visits and hear from industry guest speakers to draw learning from real-world organizations and experts.
Participant Testimonials
This was the first time in my life as a leader that I have had the opportunity for such a focused and multidimensional reflection on who I am as a leader, the skills I have, and the areas I need to develop. I have lots more processing to do to fully unpack the riches of the week, but this is a great start and has reignited my desire for professional development.
Julie Kerr, Executive Director, Hull Services
A great opportunity to refresh and enhance leadership knowledge. The learning community created was excellent and provided diverse insights and connections. It's hard to go from office to classroom for a week, but the ROI can be significant.
Scott Fortnum, President & CEO, Children's Health Foundation
If you are willing to stretch your thinking, make yourself vulnerable, and provide energy and engagement to the discussions, you will be rewarded ten fold in return. This program ignited my appetite for continued learning more than anything else I have attended or studied previously.
Trevor Dawydiuk, Director of Finance, Trinity Place Foundation of Alberta
You get to know the folks in your cohort very deeply. You're having meals together, working on exercises and case studies, and engaging in social events. I now have at least a dozen people that I am looking forward to following up with and connecting on a whole variety of professional and even personal opportunities.
Gregor Sneddon, Executive Director, HelpAge Canada
The Ivey Academy's quality staff and engaging approach challenged my paradigms and provided motivation to reflect and improve my leadership. I now have a leadership circle to help that continual growth.
Darren McKee, Executive Director, Saskatchewan School Boards Association
The faculty encourage you to truly think outside the box. They challenge some of your perceptions or assumptions. They genuinely listen; it's a give-and-take interaction. They are genuinely interested in what you have to say, the experiences you're bringing into that room, and they're with you through it all.
Bev Kobe, Vice President Mission Advancement, Goodwill Industries Ontario Great Lakes
Fees
$3,500 CAD
The $12,000 program fee for CommunityShift™ has been significantly subsidized due to the generous support of KPMG Private Enterprise, the Ian O. Ihnatowycz Institute for Leadership, and Ivey Business School.  
The program fee covers all program materials, meals, and hotel accommodations. Program fees are tax-exempt.
FAQs
When are new program dates announced?
What funding resources are available?
What is the application process?
To obtain more information, please click on the Request Information button and fill out the required fields. A KPMG professional will follow up with you to continue the application process. If you have any questions please get in touch with Bobbi White at bobbijeanwhite@kpmg.ca.