FamilyShift™
Transform and sustain your entrepreneurial family business. In partnership with KPMG Enterprise, FamilyShift™ empowers next-generation leaders with the skills and strategies for success in family business.
Fall Session
$7,500 CAD
October 1 - October 6, 2023
In-Person
5 days
London, Ontario, Canada
Program Overview
Family businesses are unique. Running one requires an entrepreneurial, innovative, and inclusive mindset.
In partnership with Ivey's Business Families Centre and KPMG Enterprise, FamilyShift™ is a week-long program built for family members taking a leadership/management role in their family business. With case studies, break-out groups, expert guest speakers, and coaching sessions, you'll build deep expertise in the unique challenges family businesses face.
Interested candidates must complete an application form and be nominated by an Ivey Academy or KPMG Enterprise representative. Participants are selected by The Ivey Academy. Click the logo below to learn more from KPMG.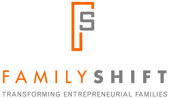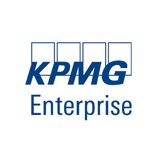 Who Will Benefit
FamilyShift™ is for next-generation leaders ready to shift a thriving enterprise to a whole new level of success—family members assuming a leadership or management role in their family business.
Participants commonly include individuals in Manager, General Manager, Director, and VP roles.
What You Learn
Understanding the family context
Understand the culture of family businesses and build a deeper understanding of your personal leadership role.
Define your social impact as a business and align purpose, values, rights, and responsibilities to enhance the way you work together.
Lead sustainable change and innovation
Refine your entrepreneurial instincts to create an intrapreneurial family enterprise.
Leverage Design Thinking to make your family business more resilient and innovative through disruption.
Elevate your family communication
Practice creating shared value through negotiation — in your business and in life.
Enhance your communication and conflict management abilities, considering the unique environment of a family business.
Incorporate sound governance practices — including legal, tax, and succession structures — to help your business evolve and thrive through growth.
Define your leadership
Map your personal leadership journey and design your legacy as a member of the family business.
Receive 1-1 feedback and coaching from expert mentors in other industries and sectors.
Implement best practices in your approach to leadership that drive high performance, engagement, and collaboration.
Build a network of peer leaders in family businesses, hearing feedback and advice on your real-world challenges.
How To Apply
KPMG Enterprise is looking for the next generation of family business leaders to nominate as FamilyShiftShift™ participants. To see if you qualify, contact KPMG Enterprise by emailing familyshift@kpmg.ca.
Applications for fall 2023 must be received by May 17, 2023.
How You Learn
FamilyShift is deeply experiential, grounded in case research, and facilitated by expert faculty from Ivey Business School. Our approach to learning is about practical application through real-world cases, peer learning, and simulations. You'll finish the program with new skills, crowdsourced wisdom, and a clear strategy to tackle specific challenges back at work.
Learn more about the Ivey Experience
Return on Investment
Earn a credential from Ivey Business School. Your FamilyShift digital badge is linked to a unique URL, allowing you to showcase your advanced level of proficiency in online profiles.
Form lifelong connections with peers through learning and social events. The Ivey Academy alumni network is a long-term resource for participants to share business opportunities or seek advice on life and career challenges.
Explore new perspectives while taking time for mindfulness, reflection, and practice away from the demands of your day-to-day. Return to work with an open mind and increased confidence to be effective in your role.
Receive discounts on select programs, exclusive event invitations, and curated collections of thought leadership and research from Ivey Business School.
Learn to navigate the complexities of your family business and find sustainably successful outcomes.
Hear from industry guest speakers to draw learning from real-world businesses and experts.
Gain insights from across various industries and organizations, borrowing best practices and new perspectives from outside your family business to jump-start innovation.
Enhance your company culture with progressive approaches to inclusive leadership.
Drive effective change management and innovation to keep your family business competitive and future-oriented.
Participant Testimonials
The way we learn is very different — we have speakers, we have focus groups, we have cases. Doing a simulation and thinking about how I could apply it in the real world is really different and I would recommend the program to anyone. People from Quebec should get out of their comfort zone and come to Ontario!
Justine Whissell, Uniroc Group
Coming here with my brothers was so valuable because we get to talk on our breaks about what we learned in the classrooms. It's imperative that the three of us are on the same page. Being here together, we get to take it all in and build that alignment.
Amit Randhawa, Randhawa Farms
You get to be more involved, you talk to different people, and the faculty helped me feel comfortable with the questions I was asking. It's a very inclusive environment. You get to bounce ideas off of your peers and learn from their experience — because they do have a vast wealth of it.
Eric Stang, Gincor Werx
Everybody thinks they're in a unique position. In reality, we're in the same spot. So we can all lean on each other — building relationships and enhancing what we learned in the room.
Tyson Huttema, K&R Poultry
The program has exceeded all of my expectations. I've done enough leadership training, but none has been focused on the niche topic of the family business itself and that's the most important piece. I was able to benchmark where I am in my family business and how I can transition from generation to generation and go to the next level.
Stratis Gavrilidis, Sherwood Electromotion
Fees
$7,500 CAD
The program fee payable by participants is subsidized due to the generous support of KPMG Enterprise and the Business Families Centre at Ivey Business School. The program fee covers all program materials, meals, and hotel accommodations. Program fees are tax-exempt.
FAQs
What is the application process?
To obtain more information, please click on the Request Information button and fill out the required fields. A KPMG Enterprise professional will follow up with you to continue the application process. If you have any questions, please contact Pat Madden at pmadden@kpmg.ca.
What funding resources are available?
When are new program dates announced?