Canadian Private Capital Investment School
Learn directly from top industry players in Canada's first program for angels, venture capital and private equity professionals. Gain foundational knowledge and skills for the world of private capital investment.
Who should attend?
Start-up founders, CEOs, banking and corporate finance professionals, lawyers, accountants, recent graduates, and those interested in the investment ecosystem are suitable candidates.
Program Content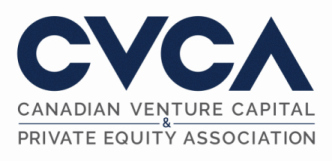 Delivered in partnership with the Canadian Venture Capital and Private Equity Association, the Canadian Private Capital Investment School is a specialized program that prepares the next generation of institutional fund managers, government fund managers, family fund managers, corporate investors, angels, and private fund professionals for the growth of the equity investment sector in Canada. 
By choosing either the venture capital or private equity stream, you'll gain sector-specific knowledge directly from industry practitioners. You'll be well-positioned among your peers and poised to advance your career in this rewarding and rapidly-growing sector. 
Both CVCA members and Ivey Academy alumni are eligible for a 25-per-cent discount on program fees. 
What You Learn
In order to provide a safely distanced learning experience, the first phase of CPCIS will be delivered through a series of live virtual sessions led by Ivey faculty and featuring industry experts from across Canada.
Phase One: Winter 2020
Exclusive, interactive sessions on:
Explaining the post-COVID Canadian equity markets
Exploring the (new) future of investing
Looking at the entrepreneur's perspective (in times of turbulence)
Managing portfolio companies in transitional risk
Working with a board, and structuring governance
Phase Two: Spring 2021
Live, in-person sessions at the Donald K. Johnson Centre in Toronto:
Deal flow
Due diligence
Legal & tax
Pricing & structuring
Negotiations
Fintech
Socially responsible investing
Spatial economics
Capstone: Spring 2021
Case competition; details to be announced.
How You Learn
The Ivey Academy is a centre for innovation in executive development – blending contemporary academic research with practical, case-based, experiential learning and real-world expertise. Participants come away with actionable business insights and access to a network of alumni that supports continuing individual growth.
We design and deliver virtual programs to achieve the same outcomes through highly interactive live sessions, small peer-learning groups, executive coaching, online simulations, and self-paced learning journeys.
Self-paced Learning Activities
Prepare for live sessions using pre-recorded videos, readings, and case-studies – delivered at a flexible pace through our Canvas learning management system. Discuss ideas with your peers via a private forum and complete guided self-reflection exercises to help apply key takeaways in your own role.
Live Faculty-led Sessions
Join live sessions featuring top Ivey faculty using any computer or mobile device. With the help of a live technical director, we also call on the group to participate in real-time.
Peer Learning Sessions
Virtual learning technology allows faculty to assign instant breakout groups during a larger session. Share experiences, exchange ideas, and collaborate to solve challenges together with your fellow participants.
Online Simulations
Facing a realistic simulated challenge, leaders can test action against immediate feedback. Played individually, simulations teach the application of concepts and frameworks in critical decision-making moments. Meanwhile, team-based simulations require participants to apply leadership skills and navigate team dynamics – just like in real life.
Safely Distanced In-Person
In collaboration with expert hospitality vendors and in accordance with strict safety guidelines, we are predicting a return to distanced in-person classroom learning for phase two of CPCIS 2020.
Program ROI
VP and partner-level professionals in the investment sector know, from experience, what a distraction and time burden hands-on training can be. Carefully planned learning sessions at the Canadian Private Capital Investment School can translate into a year's worth of ad-hoc, unstructured, and part-time skills development.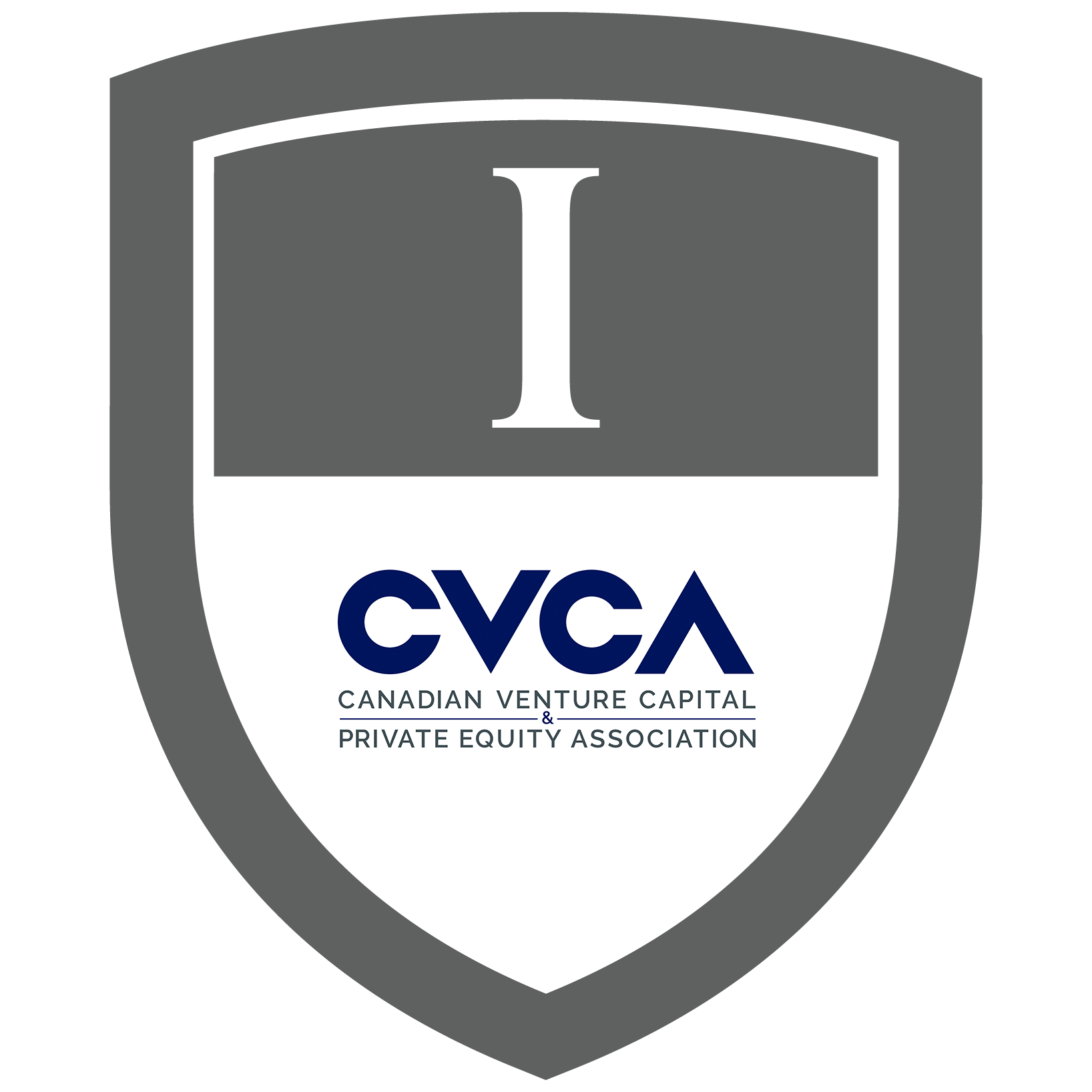 After completing the Canadian Private Capital Investment School, you'll receive an authentic digital artifact – also known as a badge. This badge showcases your achievements and commitment to professional development. You can share your accomplishment with your network by displaying digital badges on social media, websites, ePortfolios, professional networks, and email signatures. Included in your badge is a digital certificate. Your network will be able to view your personalized and authentic certificate through your online digital badge.
In addition to a digital badge, you will receive a Canadian Private Capital Investment School Certificate of Completion, a powerful credential from the top business school in Canada.
Program Faculty
Industry Guests
General Partner, iNovia Capital
Chris Arsenault
Chris Arsenault has more than 25 years of operating and investing experience, and through his vision, has been a key pillar of today's rich Canadian tech ecosystem. Through his decades of leadership, Chris has developed an outstanding track record of identifying high potential companies early on, supporting them as they scale, and managing their path to exit. Chris played a key role in supporting many of Inovia Capital's most valuable companies, including Lightspeed and AppDirect, where he currently serves as a board member and a personal coach to the founders. Chris founded Inovia Capital in 2007 and leveraged his entrepreneurial instincts to not only shape the culture of the Firm but also its vision and path forward which led to the inception of Inovia growth. Chris is an active Charter Member of Silicon Valley-based entrepreneurs association The C100. He is a Campaign Cabinet Member of the Sainte-Justine Hospital UHC Foundation, a member of the Secretariat du AI (part the Quebec-based supercluster for Artificial Intelligence), an active member of Réseau Capital (Quebec-based Venture Capital Association) and the Canadian Venture Capital Association. 
Partner, Tax Services, KPMG
Jocelyn Blanchet
Jocelyn Blanchet is the national leader of the M&A tax practice for KPMG LLP in Canada. He is also the Canadian firm's representative for KPMG's Sovereign Wealth Fund, Pension Funds, and Infrastructure practice group. Jocelyn has more than 15 years of experience assisting pension plans and pension investment boards, private equity, venture capital, infrastructure, and hedge funds plan and execute on acquisitions, reorganizations and divestitures. 
Jocelyn has extensive experience working with various investment funds in the design of tax-efficient acquisitions, reorganizations, and divestitures. In his work, he leverages his deep understanding of fund structures to assist in maximizing after-tax returns to the funds, investors, and the fund sponsor/management team. Jocelyn is recognized as an innovative tax practitioner, helping to develop solutions for complex situations. 
In addition, Jocelyn has experience working with financial institutions on the design of products and strategies in a highly-regulated, heavily-taxed industry. As a result, he understands the necessity of working with regulators and other business units (compliance, capital management, financial reporting) in the design and implementation of tax-efficient structures. 
Jocelyn has led numerous projects, including numerous IPOs and reverse take-overs, several take-private transactions, significant cross-border mergers and acquisitions, and the acquisition of global multi-national enterprises (both as standalone entities, and as carve-outs from other organizations). Jocelyn also has significant experience working with companies in Canada's middle market, assisting private equity funds acquire and build successful Canadian-based businesses. 
Founder, Ordinary Holdings
David Borcsok
David is Founder of Ordinary, a technology holding company spun-out of Royal Bank of Canada (RBC) in 2019. He is also an Advisor to RBC Capital Partners and Entrepreneur in Residence at WeWork Labs.
Previously, David was Head of Impact Investing at RBC and fund manager of a $10M technology venture capital fund focused on double-bottom line returns. Prior to joining RBC, David was an associate at TrilogyGrowth LP, a $25M consumer venture capital fund, and began his career in venture capital as a fellow with Cherrystone Angel Group and Ocean State Angels, both New England-based investment organizations.
David is a member of the CVCA Professional Development and Education Steering Committee, and formerly an adjunct professor at Ryerson University Yeates School of Graduate Studies and an instructor at Queens University Smith School of Business. Additionally, David is a David Rockefeller Fellow with the Trilateral Commission, and has been recognized as a New Leader by the Carnegie Council and is a Kauffman Fellow (Class 20).
David studied political science and anthropology at Wilfrid Laurier University, and was a visiting student at Sewanee: The University of the South. He attended graduate school at Brown University in public health and health economics, and was a visiting scholar at Harvard University Graduate School of Arts and Sciences.   
Managing Director, BlackRock Alternative Investors
Pam Chan
Pam Chan, CFA, Managing Director, is Chief Investment Officer and Global Head of the Alternative Solutions Group ("ASG") within BlackRock Alternative Investors ("BAI"). As CIO, she is responsible for leading the investment management of Alternative Solutions' portfolios. She is Chair of the Alternative Solutions Investment Committee and a member of the BAI Executive Committee. Ms. Chan's service with the firm began in 2012. She co-founded Alternative Solutions in 2013 and prior to becoming CIO, she served as a senior portfolio manager and primary deputy to the CIO. Prior to joining BlackRock, Ms. Chan worked as a senior research analyst for the Financial Stability Board, as a Senior Investment Associate at Bridgewater and as a member of the Financial Institutions Group at Goldman, Sachs & Co., first as an investment banker and subsequently, in their Capital Markets group, focused on private placements and structured finance. 
She currently serves on the Board of the Harvard Club of New York Foundation and the Harvard Business School Alumni Board. Additionally, she is Co-Chair for the Harvard College Schools and Scholarship Committee of New York City. She was nominated as a World Economic Forum Global Shaper in 2012 and served as Curator for the New York City hub in 2014. 
She graduated magna cum laude from Harvard College with a joint concentration in Philosophy and Government, and earned an MBA with high honors from Harvard Business School. 
Partner, Persistence Capital Partners
Adrianna Czornyj
Adrianna joined Persistence Capital in 2015 and is currently responsible for all aspects of the investment process from sourcing, evaluating and executing on investment opportunities to managing existing investments. She has more than fifteen years of experience in M&A, audit, consulting, valuation, and private equity. Before joining PCP, Adrianna was a Partner in Deloitte's M&A transaction services practice, where she served private equity and strategic corporate investors, with a particular industry focus on healthcare and retail. 
Adrianna began her career in audit at BDO Dunwoody LLP and holds a HBBA in Business Administration & Accounting from Wilfrid Laurier University. She is a Chartered Professional Accountant and a Chartered Business Valuator. Adrianna was the past Chair of the Canadian Women in Private Equity and continues to serve on the executive committee.  
Partner and CFO, Information Venture Partners
Kerri Golden
Kerri Golden joined Information Venture Partners at its inception in 2014 and works with the investment team to help select and support the fund's investee companies and manage the financial operations of the fund. She has over 30 years of general management and finance experience in a variety of technology industries and she's been active in securing financings of over $1 billion in equity and debt and in negotiations of a number of merger and acquisition transactions.
Kerri had a successful corporate career with high growth technology companies. She was a mobile pioneer at Rogers Wireless, joining prior to service launch and experiencing start-up challenges and opportunities as company grew from zero to $200M in revenue during her 2.5-year tenure. She was a public company CFO at Alliance Atlantis Communications and Lorus Therapeutics and ended her successful 7-year career at Bell Mobility as CEO, Paging Division after progressive leadership positions in Finance and IT.
Kerri is an experienced start-up executive. She co-owns a small business Urban Flats Toronto and served as COO at SeaWell Networks and CFO at Infobright. She serves the startup community as a volunteer mentor at StandUp Ventures where she also serves on the Investment Committee, at TechStars Toronto and at MaRS, where she co-founded the JOLT Fund and continues to serve as a volunteer General Partner.
Kerri obtained an HBA from the Richard Ivey School of Business at the University of Western Ontario and earned her CA designation while working with KPMG in Toronto.
Managing Director, Clairvest
Robbie Isenberg
Robbie joined Clairvest in 2010 and participates in all areas of the investment process. Prior to joining Clairvest, Robbie worked as a Senior Case Team Leader for the Monitor Group based in New York. Robbie also previously worked in the investment banking group of Credit Suisse in Los Angeles, where he was focused on leveraged finance and mergers and acquisitions. Robbie earned his MBA from Northwestern University's Kellogg School of Management, which he graduated from with the Dean's Award for the Top Academic Achievement (first overall standing). Robbie also holds an HBA from the Richard Ivey School of Business, which he graduated from as an Ivey Scholar. 
Founder & Managing Partner, Impression Ventures
Christian Lassonde
Christian Lassonde is a tech founder and CEO, having built and sold Virtual Greats, a luxury online IP rights broker, and Millions of Us, a digital agency. He has also taught high-growth technology entrepreneurship at The Next 36 to over 30 companies. Those companies have gone on to build successful products and raise millions of dollars in follow-on financing.
Christian spent a decade in San Francisco selling and building software for Second Life, LucasArts and Electronic Arts to customers Sony, Nike, Warner Brothers, General Motors, Coke, Intel and many more Fortune 500 companies. He holds an MBA from the USF, a BESc in computer engineering and a BSc in computer science from Western. Christian is currently Vice-Chair of SickKids Foundation, Chair of the TFS Foundation, serves on the Fintech Advisory Council for the Ontario Securities Commission, and is a former Governor of the Board of Western University.
Managing Director, RBC Capital Partners
Barrie Laver
Barrie Laver is a Managing Director with Royal Bank of Canada and heads the bank's venture capital and private equity business. His primary focus is on leading venture investments in support of RBC's broader innovation strategy; typically, these are minority investments in early stage technology companies where RBC has a commercial partnership and where the investment is seen to deliver increased strategic benefit as well as strong financial returns. Mr. Laver's background is primarily in the venture capital industry both with RBC as well as having founded his own independent venture fund that focused on early stage technology investments. 
Mr. Laver has also served as CEO with companies in the technology, hospitality and manufacturing sectors, including Vintage Hotels in Niagara-on-the-Lake and Prinova Inc. in Toronto. He has experience on numerous private, public, and not-for-profit boards. His NFP Board experience includes having served on the Board of Governors of Havergal College, a leading independent girls' school in Toronto, where he was Chair of the Board from 2014 – 2017, as well as serving as a Trustee of Runnymede HealthCare Center (formerly Runnymede Chronic Care Hospital) in Toronto from 1990 – 1999 and 2000 – 2003. 
Mr. Laver is a member of CPA Canada and the Institute of Corporate Directors. 
General Partner, Plaza Ventures
Matthew Leibowitz
Matthew Leibowitz is a seasoned growth-stage technology investor and career venture capitalist, having originated, managed and completed dozens of transactions. During his tenure at B.E.S.T. Funds, Matthew oversaw dozens of growth-tech finance investments with consistent double-digit returns and co-created multiple funds. Today, Matthew is Plaza Ventures' front-end specialist, focused on deal flow, investment transaction processing, ecosystem development, and investor relations.
Matthew sits on the board of numerous companies including Q4 Inc and MMB Networks, accelerators, and charities. He is a Board Member of the Canadian Venture Capital Association, a member of the MaRS IAF Investment Committee, Co-Chair of the CIX Top 20 Awards Committee and Mentor at Techstars Toronto Accelerator and Creative Destruction Lab. Matthew is also an Advisor at NEXT Canada, where he mentors young entrepreneurs in building their own ventures. He is a frequent public speaker and guest lecturer on tech start-ups and venture capital, as well as an active angel investor. 
Matthew obtained his Honours Bachelor's degree from the University of Toronto, a Master of Science from the University of New South Wales, and a Master of Laws from Oxford University. 
Co-Founder, McRock Capital
Scott MacDonald
Scott MacDonald is a Co-Founder and Managing Partner of McRock Capital, a venture capital firm focused exclusively on the Industrial Internet of Things (IIoT). He currently serves on the boards of Invixium, a biometric security products company, Worldsensing, a smart city solutions company, Serious Integrated, a human-machine interface company for industrial and commercial machines, and the Canadian Venture Capital & Private Equity Association (CVCA).

Scott previously served as Chair of RtTech Software (acquired by AspenTech and Vinci Energies), Chair of SynapSense (acquired by Panduit) and was a Director of Pure Technologies (TSX:PUR acquired by Xylem) and PPIC (acquired by Pure Technologies). From 2003 to 2007, Scott served as Chair of RuggedCom (acquired by Siemens) and helped this smart grid company grow from start-up to its IPO.
Lecturer
Karen MacMillan
Karen MacMillan is a lecturer in the Organizational Behaviour group at the Ivey Business School.
Senior Investment Director, MaRS Accelerator Fund
Michelle McBane
Michelle is the Co-Founder and Managing Director of StandUp Ventures, an early-stage fund investing in technology companies started by women. StandUp Ventures leverages the MaRS IAF platform where Michelle invested in more than 40 early-stage ventures. Michelle is a seasoned executive with more than 19 years of venture capital experience. She is a board member at tealbook and a board observer for several portfolio companies, including Sampler, Nudge Rewards, and Bridgit. She also contributes to the ecosystem as a volunteer advisor to several organizations including Ryerson DMZ, Techstars, NEXT Canada, CIX, CVCA D&I Committee, and #MoveTheDial. Michelle holds an MBA from McMaster University and a B.A.Sc. in Chemical Engineering from the University of Ottawa.
Founder, VERTU Capital
Lisa Melchior
Lisa Melchior, founder of VERTU Capital, a technology private equity fund targeting high potential Canadian businesses, is a 20+ year private equity professional.   
Over the course of her career, she has invested nearly $1.4B in more than 20 companies across various sectors through multiple cycles. Her technology sector experience spans application software, HCIT, cleantech, tech-enabled services and industrial technology.    
Prior to founding VERTU, Lisa was a Managing Director at OMERS Private Equity, where she led the North American Technology group. She started her career at CIBC World Markets.   
Lisa holds an MBA from York University's Schulich School of Business and a Bachelor's Degree in Economics from the University of Western Ontario. 
Partner, Sustainability Leader, PwC Canada
Janice Noronha
Janice Noronha is a director within the Consulting and Deals practices of PwC Canada in Montréal, with a specialization in sustainability and climate change.
She has more than 17 years of experience in sustainability issues, covering strategy development, program implementation, regulatory guidance, benchmark analysis, and performance reporting. She has also worked extensively in the areas of industrial ecology and life cycle management and operational process efficiency improvements. Janice is also involved with PwC's Perspective North initiative, focusing primarily on the impacts of the plan Le Nord Pour Tous (The North for All) on Quebec's sustainable development.
Janice's sustainability experience covers a wide array of industrial settings, with a focus on the mining, aerospace, transportation and logistics, and retail sectors. She has a post-graduate degree in public administration and holds a masters degree in resource and environmental management from Dalhousie University.
Partner, Transaction Services Leader, PwC Canada
Richard Pay
Richard Pay is a partner in the Transaction Services group of PricewaterhouseCoopers LLP working in the Toronto office.
Richard has been a partner since 2000 and has nearly 20 years of professional experience focused on transaction advisory matters (working in Toronto from 1995 onwards). He assists clients with domestic, cross-border and global transactions, and works on both buy-side due diligence and sell-side/vendor support engagements. Richard has extensive experience working for both corporations and also for financial buyers (private equity and pension fund investors).
Richard's experience spans across a wide range of industry sectors, including manufacturing, telecommunications, technology, pharmaceuticals, automotive, and business services. He has advised clients on transactions in North and South America, Europe, Africa, and Australia.
Richard graduated from the University of Southampton in Southampton, England with an Honours degree in Business Economics and Accounting in 1988. He earned a CA designation from the Institute of Chartered Accountants of England and Wales in 1991.
Managing Director, Head of Direct Private Equity, Canada Pension Plan Investment Board
Ryan Selwood
Ryan Selwood is responsible for CPPIB's Direct Private Equity program. He previously led both Direct Private Equity activities in Europe and the Financial Institutions group. 
Prior to joining CPPIB in 2006, Ryan was a Vice-President at Merrill Lynch & Co. in the Financial Institutions Group in the Investment Banking Division in New York. He currently serves on the boards of Dorna Sports S.L. and Wilton Re. He was formerly a director of Antares Capital, Ascot Group, and AWAS Aviation Capital. 
Ryan holds MBA and law degrees from York University, and a BA from the University of Western Ontario. 
Managing Director, Ontario Teachers' Pension Plan
Harj Shoan
Harj Shoan is based in Toronto and leads Private Capital's Portfolio Management practice, which focuses on value creation planning, value lever acceleration, talent management, board effectiveness, and sharing of best practices across the direct investment portfolio. Prior to joining the Portfolio Management team, Harj was a member of the Consumer & Retail direct investing team in Private Capital, and currently sits on the boards of Arterra Wines Canada, Shearer's Snacks, Traeger Grills, and Munchkin. 
Harj joined Ontario Teachers' in 2014 and has nearly two decades of private equity, investment banking, and corporate finance experience. He previously worked at Imperial Capital, Morgan Stanley Private Equity (U.K.), Shoppers Drug Mart, and BMO Nesbitt Burns. Harj holds an MBA from the University of Oxford and a Bachelor of Business Administration from Wilfrid Laurier University. He is also a CFA charterholder. 
Managing Director, Growth Equity, OMERS
Mark Shulgan
Mark joined OMERS in 2018 and leads its Growth Equity team. He currently serves on the board of TouchBistro, Purpose Financia,l and 111.
Prior to joining OMERS, Mark led the Thematic Investing team at the Canada Pension Plan Investment Board (CPPIB). At CPPIB, Mark oversaw a $5B investment portfolio comprised of public and private investments in technology, health care, and consumer companies located primarily in North America and Asia.  Prior to CPPIB, Mark was a Vice President at Fortress Investment Group. He began his career as an investment banker at Scotiabank.
Mark graduated from Western University with a Bachelor of Arts (Gold Medal), and from the University of Windsor with a Master of Business Administration.
Mark serves on the board of the Greater Toronto YMCA and is the Chair of its Investment Committee. In his spare time, Mark enjoys the great outdoors and spends as much time as he can snowboarding, skiing, surfing and wake surfing with his wife and two kids.
Co-Founder, CEO, Wave
Kirk Simpson
In 2010, Kirk Simpson co-founded Wave and has since guided the company to 400,000 active small businesses registered, 260+ people on the Wave team, and over $100 million in funding raised from investors around the world. Wave was acquired in June 2019 by H&R Block for over $537M – the 7th largest tech exit in Canada since 2001. Under Kirk, Wave has won numerous awards for leadership, culture, and innovation, including the Deloitte Fast 50, the KPMG Fintech 100, and Great Places to Work Canada. In addition, Kirk has served as advisor to the Next 36, and provides mentorship to young entrepreneurs and startup visionaries. 
Managing Partner, Brookfield Asset Management
Ryan Szainwald
Ryan Szainwald is a Managing Partner responsible for global transaction execution and strategic initiatives in Brookfield's Private Equity Group. 
Prior to joining Brookfield in 2016, Mr. Szainwald was a Partner with a leading Canadian law firm, where his practice focused on corporate finance, public mergers and acquisitions, and private equity transactions. 
Mr. Szainwald holds a joint MBA/LL.B. from the Schulich School of Business at York University and Osgoode Hall Law School in Toronto. 
Lecturer
David Turnbull
David A. Turnbull joined the Finance Group at the Ivey Business School in 2017 as a part-time lecturer while continuing to work in financial markets.
David is Founder and Chief Executive Officer of Arch Capital Inc., a boutique investment bank and private equity investor, and Chairman of the Audit Committee and Director of BEST Total Return Fund.
Previously, Davod was Senior Vice President, Business Development at Crown Capital Partners; Vice President and Head of Private Company Advisory within Manulife Capital Markets; and served as Chief Financial Officer for several companies.
Co-Founder and General Partner, Information Venture Partners
Dave Unsworth
Dave Unsworth co-founded Information Venture Partners in 2014. Dave has led investments in eSentire (exited, 2017), Verafin, Sensibill, Igloo Software (exited, 2017), Viigo (acquired by BlackBerry), Coconut Software, BigID, Knowtions and LendingFront. Dave is focused on fintech and enterprise software and is particularly interested in cybersecurity, mobile, enterprise 2.0, and ventures that create highly valuable data assets by being at the centre of large-scale financial transactions.
Prior to founding Information Venture Partners Dave worked as an investor with RBC Venture Partners from 2001. Prior to his career in venture capital Dave had a successful career in operating roles focused on e-commerce strategy development, technology enabled financial services product development, technology project management, and retail/commercial financial services.

Dave was granted an MBA from Queen's University, a Bachelor of Arts Degree in Economics from Wilfrid Laurier University. He is also a graduate of the NVCA's Venture Capital Institute and the Rotman SME Board Effectiveness Program.
Head of Business Development and Member Engagement, CVCA
Fil Varino
Fil Varino is the Head of Development and Member Engagement at Canadian Venture Capital and Private Equity Association (CVCA).
Before joining CVCA, Fil was the Business Development Manager at the DMZ, a world leading accelerator for tech startups in Canada. At the DMZ, he connected and developed meaningful relationships between the organization, its startups, and alumni to industry, government, and investor networks. Fil founded several programs at the DMZ including The Next Big Idea in Fintech accelerator, the Intuit Finance Hub, and the Legal Expert in Residence program, in partnership with Goodmans LLP.
In addition to his experience at The DMZ, Fil has worked for other organizations committed to entrepreneurship and economic development such as Next Canada, Causeway Work Centre, and the Salvation Army.
Fil is a Board Director at The Conn Smythe Foundation: a grant-making foundation that works with and funds efficient charities that need contributions to help them grow or to assist them in taking on new worthwhile projects.
Fil received a B.Soc.Sci. from the University of Ottawa and has a Graduate Certificate in Fundraising Management from Humber College.
Principal - Fund Investments, Hamilton Lane
Mike Woollatt
Mike Woollatt is a Principal on Hamilton Lane's Fund Investment and Co-Investment team, based in Canada. 
Mike is a frequent commentator in both broadcast and print media on the state of the Canadian private capital markets.  
Prior to joining Hamilton Lane in 2019, Mike was a Director at OMERS pension plan in the venture capital and growth equity groups. Prior to OMERS, Mike was the CEO of the Canadian Venture Capital and Private Equity Association. He has also co-founded a management consulting firm and has held senior executive roles at various major Canadian corporations including Bell Canada.  
Prior to entering the private sector, Mike worked for the Government of Canada, first as a research economist and then as a political and policy advisor to the Minister of Finance. Mike has also worked overseas as an economist on World Bank-funded international development projects and taught economics at the university level. Mike holds a Masters in Economics from the University of British Columbia. 
Program Fees
$7,000 CAD
Program fee includes all materials.
Program fees are tax exempt.
Click here to see if discounts apply.
Additional Details
CVCA members are eligible for a 25-per-cent program discount.