Canadian Private Capital Investment School
Learn directly from top industry players and Ivey faculty in Canada's premier management program for private capital market professionals. Delivered in partnership with the Canadian Venture Capital and Private Equity Association.
Program Overview
Rapid growth across Canada's venture capital and private equity investment sectors is creating countless opportunities for rising investment professionals. The Canadian Private Capital Investment School enables the mindset and knowledge-building you'll need to thrive in the complex world of private capital investment management.
Delivered in partnership with the Canadian Venture Capital and Private Equity Association (CVCA), this specialized program prepares emerging and aspiring fund managers, institutional investors, angels, and professional service providers with the advanced capabilities to navigate disrupting trends and modern challenges in the industry. Featuring case studies, fireside discussions with industry experts, peer networking opportunities, personalized guidance from Investors in Residence, and an applied capstone learning project, the Canadian Private Capital Investment School offers an intensive development experience tailored to the specific needs of professional investors.
CVCA members are eligible for a 25-per-cent discount on program fees.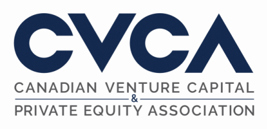 Who Should Apply?
This program is designed for early- and established-career professionals—including those moving towards more senior roles—in the Canadian venture capital (VC) and private equity (PE) sectors; you are seeking to develop advanced perspectives on leadership and strategy. Applicants should have prior experience in applying and understanding basic investment and financial principles.
Participants commonly include associates, analysts, and directors in VC and PE, as well as entrepreneurs seeking funding, institutional and family fund investment managers, angel investors, professional service providers, and government economic development officials.
What You Learn
As a participant in the program, you'll put learning into practice and come away with real-world expertise.
Learn directly from industry experts in Canada's VC and PE sectors, alongside top Ivey faculty.
Develop an integrated end-to-end view of the deal flow at the core of private capital's success
Gain a strategic and often-overlooked approach to sourcing deals
Learn to incorporate ESG opportunities to elevate yourself and your firm apart
Learn to formulate a deal structure that is compatible with your other investments, increasing the likelihood of portfolio success
Create a network of support with like-minded, ethically driven, private capital professionals
Apply your learning directly and immediately into a real-life capstone project. Receive feedback from industry experts and mentors on your thought processes, deal structure, and rationale.
Participate in fireside chats with industry experts and networking opportunities with rising peers in the industry.
Download brochure for full curriculum information.
How You Learn
Programs at The Ivey Academy are deeply experiential, grounded in case research, and facilitated by expert faculty from Ivey Business School. Our real-world Case Method of Learning is not about textbooks and lectures – it's about learning by doing.
You'll identify specific, practical learning takeaways through deep discussion and simulations, then develop an implementation plan with feedback from other leaders. Complete the program having gained new skills, heard insights from peers, and developed a clear strategy to tackle specific challenges back at work.
Industry guest sessions
Featuring guest appearances by top investment industry experts, the program draws on the expertise of established leaders in the sector to provide advanced perspectives and insight for participants.
Self-paced Learning Activities
Prepare for live sessions using pre-recorded videos, readings, and case-studies – delivered at a flexible pace through our polished learning management system. Discuss ideas with your peers via a private forum and complete guided self-reflection to help apply key takeaways in your own role.
Peer Learning Sessions
Participants break out into smaller groups, sharing experiences, exchanging ideas, and collaborating to solve challenges together with other leaders before bringing shared insights back to the classroom. Working together, each group exchanges peer feedback on their specific Capstone Learning Project.
Role-play workshops
Facing a realistic simulated challenge, leaders can test action against immediate feedback. Play out complex scenarios on accelerated timelines, choosing to follow or ignore timely infusions of information, data, and advice. Apply leadership skills and navigate team dynamics – just like in real life.
Return on Investment
Credentials
Upon completion of the Canadian Private Capital Investment School, you'll receive a unique digital credential and certificate from Ivey Business School. Your digital badge connects to a unique URL, allowing you to showcase your commitment to professional development on social media and personal profiles.
Networking
Program participants form lifelong connections with classmates. As an alumnus of the Ivey Academy, you'll join a network of more than 10,000 savvy professionals from across all industries and sectors. This powerful alumni network is a long-term resource for participants to share business opportunities or seek advice on life and career challenges.
Wellness
At The Ivey Academy, you'll explore new perspectives while taking time for mindfulness, reflection, and practice away from the stress of work. Return to your role with an open mind and increased confidence, ready to tackle the problems that were holding you back.
Alumni Benefits
All alumni of The Ivey Academy receive a 25-per-cent discount towards select executive development programs. For further details on alumni discounts, visit IveyAcademy.com. Stay connected with the Academy through social media and email to enjoy exclusive thought leadership content, learning events, and opportunities to network with your fellow Ivey Academy alumni.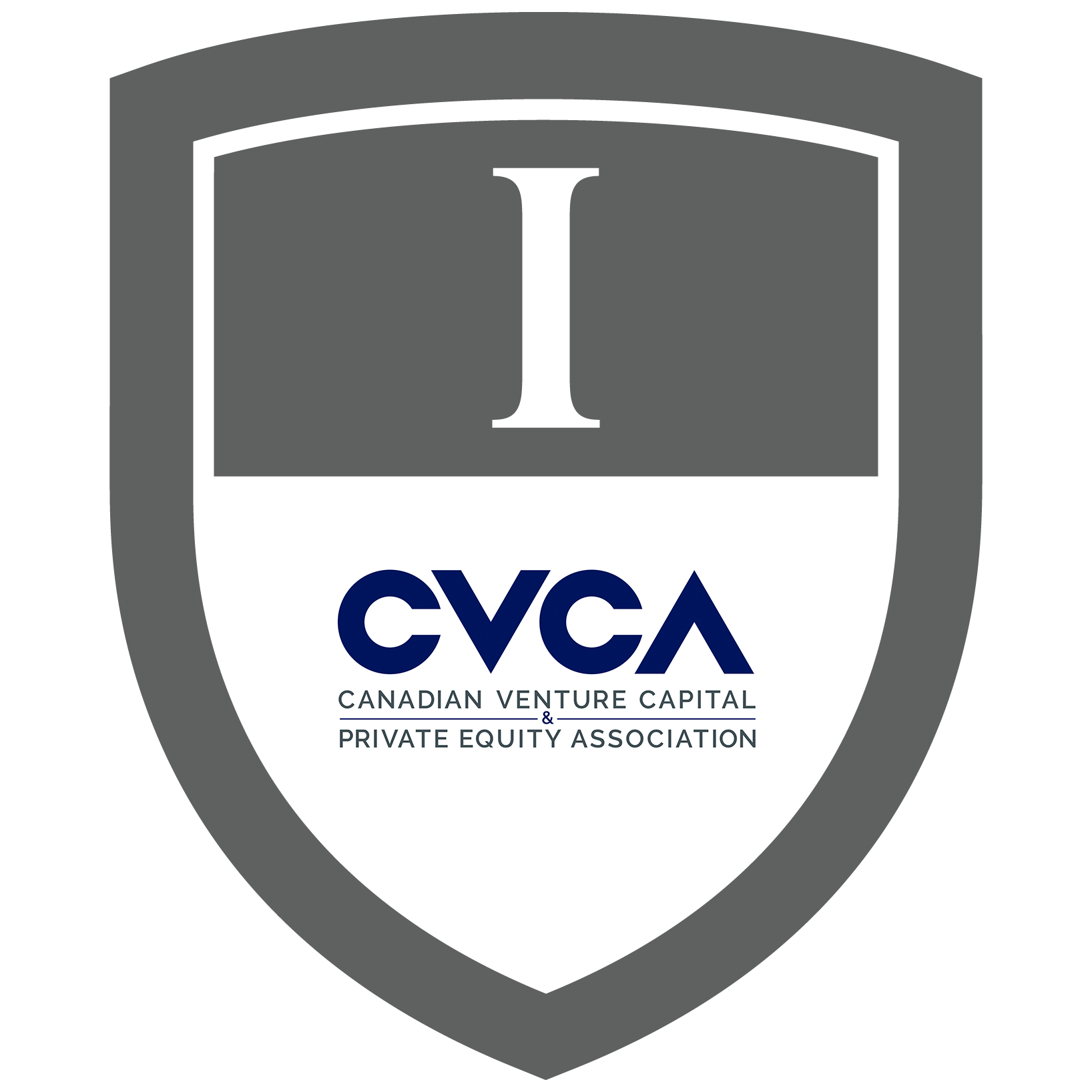 After completing the Canadian Private Capital Investment School, you'll receive an authentic digital artifact – also known as a badge. This badge showcases your achievements and commitment to professional development. You can share your accomplishment with your network by displaying digital badges on social media, websites, ePortfolios, professional networks, and email signatures. Included in your badge is a digital certificate. Your network will be able to view your personalized and authentic certificate through your online digital badge.
In addition to a digital badge, you will receive a Canadian Private Capital Investment School Certificate of Completion, a powerful credential from the top business school in Canada.
Program Faculty
Guests
Partner, Growth Venture Co-Investment Fund, Diversified Fund, BDC Capital
Phil Anzarut
Phil Anzarut is a partner, in BDC Capital's Growth Venture Co-Investment Fund. He joined BDC Capital in 2009.
A late-stage venture capital investor, Phil has been a partner with BDC Capital's Growth Venture Co-Investment Fund since 2015, and a partner with BDC Capital's Diversified Fund since 2011.  Phil has been and continues to be a member of several boards of directors where he acts as a key influencer and committee chair, taking responsibility for the human resources and audit committees, with a persistent focus on good governance.  Phil's past investments include Ecobee (sold to Generac), Solido Design Automation (sold to Siemens), 3esi (recapitalized Aucera), Progressive Solutions (sold to Solarsoft Business Systems), Optosecurity (sold to Vanderlande Industries) and Coveo (IPO).  Phil is a board member of Powerside and Optessa.
Phil joined BDC Capital following a career in investment banking. He began his career at HSBC Securities and has also worked independently, providing financial advisory services to Canadian small-cap companies. In 2001, he joined TELUS Corporation as Director of Corporate Development/Mergers & Acquisitions. He spent the next seven years leading acquisitions and strategic divestitures on behalf of TELUS—both at the corporate level and for TELUS Ventures. Phil also led acquisitions on behalf of CAE Inc. in Montreal. He was a member of the board of directors of TBayTel and holds the ICD.D designation from the Institute of Corporate Directors.

Phil holds a Bachelor of Science in Microbiology and Immunology from McGill University and an MBA from the Schulich School of Business at York University.
Managing Partner of BKR Capital
Lise Birikundavyi
Lise Birikundavyi is the Managing Partner of BKR Capital, the first institutionally-backed black-led VC fund in Canada. Lise is an innovative finance specialist who has worked with several international institutions, most notably the Jacobs Foundation for whom she managed an edtech impact investment strategy. Lise also mentors and supports highly promising and impactful start-ups in emerging markets.
Lise began her career in the hedge fund industry in Montreal and her interest in mixing attractive financial returns with long term societal impact is what inspired her to transition to the impact finance sector. She has experience across the investment spectrum: from funds of funds and VCs, to being the transition CEO of a tech start-up.
Lise is a CFA charterholder; she also holds a Masters of Business Administration (MBA) from the Shanghai Advanced Institute of Finance, where she wrote her thesis on impact investing, and a trilingual BBA from HEC Montreal. Lise is fluent in French, English and Spanish, and has a conversational level of Mandarin. She is a firm believer in using the forces of capital markets as a basis for more inclusive wealth creation and sustainable poverty alleviation.
VP and Co-Head, Private Market Capital Formation, Further Capital
David Canale
David joined Further Capital in 2012. He is responsible for developing and maintaining relationships with Canadian institutional investors on behalf of private equity, private debt and infrastructure managers represented by Further Capital. In supporting their fundraising efforts in Canada, he reaches out to the institutional investment community, organizes roadshows, assists in due diligence processes, and carries out market and industry research. Before joining Further Capital, David worked as an Analyst at RBC Capital Markets and TD Securities.
David graduated from Queen's University with a Master of Finance, after having received his Bachelor of Commerce with a specialty in finance and economics from the University of Toronto. David is a CFA Charterholder.
CEO, Raven Indigenous Impact Foundation
Jeff Cyr
Jeff is of Métis and settler descent and hails from the White Horse Plains area of Southern Manitoba, the traditional Buffalo Hunt staging grounds. For nearly 25 years, he has provided strategic leadership for Indigenous, not-for-profit, and government organizations. Recently, he was Vice-President of the Indigenous Innovation Initiative at Grand Challenges Canada, a sessional lecturer at Carleton University in Public Policy, and a guest lecturer at Oxford University in Social Finance.
Jeff co-founded Raven Indigenous Capital Partners, North America's only Indigenous-led and owned venture capital firm in 2018 and established the Raven Indigenous Impact Foundation. Jeff has helped create and implement the community-driven outcomes contract (a unique pay-for-success social finance model) and the Indigenous Solutions Lab process, which earned him an Ashoka Fellowship in 2019.  
Prior to establishing Raven Capital, Jeff was the Executive Director of the National Association of Friendship Centres (NAFC) and spent over a decade working in the Government of Canada in key leadership roles. He is the former Chair of the Institute Advisory Board for Indigenous Peoples' Health at the Canadian Institutes of Health Research. A graduate of the University of Manitoba, he holds a Bachelor of Arts in Asian Languages and Politics and a Masters of Arts (with distinction) in Political Studies/International Relations. He is currently on the Advisory Committee to Royal Rhodes University Business School and the Finance and Investment Committee of the Indigenous Peoples Resiliency Fund. As well as being a Managing Partner at Raven Capital, he is also the CEO of the Raven Indigenous Impact Foundation. 
Jeff is a proud husband and father of five and currently lives and works on unceded Algonquin lands in what is now known as Ottawa, Ontario. 
Managing Partner, Peloton Capital Management
Steve Faraone
Steve Faraone is the Co-Founder of Peloton Capital Management, a Toronto-based private equity firm with a long-term investing horizon. He is the former Managing Director at Ontario Teachers' Pension Plan, joining in 2002 and heading of the firm's private equity investment efforts in the Healthcare and Consumer verticals. Steve began his career at BMO Capital Markets, where he held roles in investment banking and private equity.
Steve received a Bachelor of Commerce from the University of British Columbia, is a past CFA charterholder (2003-2018), and a graduate of the Institute of Corporate Directors. He is an accomplished cyclist and triathlete who enjoys combining family time, outdoor activities, and travel.
Co-Founder and CEO, Sapling Financial Consultants Inc.
Rob Hong
Rob is a Co-Founder and the CEO of Sapling. After indulging his penchant for learning about anything and everything in his earlier university days, he "wisened up" and found a job in investment management. While at Artemis Investment Management, a $2 billion Bay Street investment firm, Rob developed deep financial modelling skills through researching over 100 publicly-traded companies. He also oversaw more than $150 million of client money. His successes saw him promoted twice, ending as Associate Portfolio Manager.
After three years at Artemis, Rob joined KPMG LLP as a Senior Consultant in their Strategy & Operations group, with the hopes of being closer to actual business decisions. There, he applied his modelling skills to a high-profile engagement while deepening his expertise in database analytics. When he got tired of seeing the inside of a plane every Monday and Friday, Rob joined Bell Canada Finance, supporting the Wholesale business unit, where he and a colleague built most of the financial models setting Wholesale's pricing on big deals with telecom resellers.
Rob's university education began with a Bachelor of Arts at the University of Toronto. This was followed by a Master of Theological Studies, where he became adept at arguing the finer points of ecclesiology and soteriology. Rob went on to attain the Chartered Financial Analyst (CFA) designation and completed his Master of Finance from Queen's School of Business. His education continues, whether it's database query optimization, cost accounting or Civil War history. If he's not staring at a computer screen, you can probably find him on the squash court, running on one of the few remaining new routes from his North Toronto home, or worrying about the world's declining biodiversity.
Managing General Partner at Plaza Ventures + Quayside Venture Partners
Matthew Leibowitz
Matthew Leibowitz is a seasoned growth-stage technology investor and career venture capitalist, having originated, managed and completed dozens of transactions. During his tenure at B.E.S.T. Funds, Matthew oversaw dozens of growth-tech finance investments with consistent double-digit returns and co-created multiple funds. Today, Matthew is Plaza Ventures' front-end specialist, focused on deal flow, investment transaction processing, ecosystem development, and investor relations.
Matthew sits on the board of numerous companies including Q4 Inc and MMB Networks, accelerators, and charities. He is a Board Member of the Canadian Venture Capital Association, a member of the MaRS IAF Investment Committee, Co-Chair of the CIX Top 20 Awards Committee and Mentor at Techstars Toronto Accelerator and Creative Destruction Lab. Matthew is also an Advisor at NEXT Canada, where he mentors young entrepreneurs in building their own ventures. He is a frequent public speaker and guest lecturer on tech start-ups and venture capital, as well as an active angel investor.
Matthew obtained his Honours Bachelor's degree from the University of Toronto, a Master of Science from the University of New South Wales, and a Master of Laws from Oxford University.
Co-Founder and Managing Partner, McRock Capital
Scott MacDonald
Scott MacDonald is a Co-Founder and Managing Partner of McRock Capital, a venture capital firm focused exclusively on the Industrial Internet of Things (IIoT). He currently serves on the boards of Invixium, a biometric security products company, Worldsensing, a smart city solutions company, Serious Integrated, a human-machine interface company for industrial and commercial machines, and the Canadian Venture Capital & Private Equity Association (CVCA).
Scott previously served as Chair of RtTech Software (acquired by AspenTech and Vinci Energies), Chair of SynapSense (acquired by Panduit) and was a Director of Pure Technologies (TSX:PUR acquired by Xylem) and PPIC (acquired by Pure Technologies). From 2003 to 2007, Scott served as Chair of RuggedCom (acquired by Siemens) and helped this smart grid company grow from start-up to its IPO.
Partner, Panache Ventures
Prashant Matta
Prashant Matta is a Partner at Panache Ventures, which is Canada's most active seed-stage venture fund. He is passionate about helping entrepreneurs build industry-defining businesses and collaborating with the tech community in advancing the Canadian startup ecosystem. Prashant was previously at OMERS Ventures and Samsung.
Senior Vice President, Fund Investments and Global Scaling, Business Development Bank of Canada
Alison Nankivell
Alison Nankivell is Senior Vice President, Fund Investments and Global Scaling. Based in Toronto, she leads the team that handles BDC Capital's indirect investments, which is Canada's largest venture and growth equity fund investor.
Since she joined the team in 2018, Fund Investments and Global Scaling has delivered on multiple new mandates, including increasing funding and support for Indigenous and Black entrepreneurs, cleantech innovations, and women-led technology companies. The team has also supported the federal government's initiative to increase the availability of venture capital for promising start-ups. Today, Alison's team is responsible for developing innovative models for private sector and Crown corporation collaboration in priority areas such as cleantech project equity; environmental, social and governance initiatives; and the global expansion of Canadian technology champions.
With extensive experience in both the Canadian and Asian finance industries, Alison also oversees BDC Capital's cross-border venture strategy, helping connect large corporations and investors in Asia with high-potential Canadian companies and vice-versa.
Previously, Alison served as Vice President, Global Scaling in Hong Kong, supporting BDC Capital's highest potential investee companies to grow their businesses and find investment partners in Asia. She was also Vice President, Funds and Co-Investments as well as Vice President, Venture Capital Action Plan, leading BDC Capital's work in executing the Government of Canada's Venture Capital Action Plan.
Before joining BDC, she was Director, Funds Asia with Teachers' Private Capital, the private investment arm of the Ontario Teachers' Pension Plan. She also spent 14 years with Export Development Canada (EDC), where she helped build out its Canadian and Asian private equity and venture capital fund investment platform. She spent seven years on Beijing-based postings with EDC, including as Chief Representative for Greater China and as Principal and Head of Asia Fund Investments.
Alison lived in Beijing and Hong Kong from 1990 to 1995, serving as a China economic analyst and editor for the Economist Intelligence Unit. Fluent in Mandarin, she has worked as an independent economist undertaking consulting work for the International Labour Organization, the United Nations Development Program and the Canadian International Development Agency.
Alison holds a Bachelor of Arts in Commerce and Economics from the University of Toronto and a Master in Public Administration and Public Policy from the London School of Economics and Political Science. She is also a designated Chartered Financial Analyst (CFA).
Managing Partner, Private Equity, Brookfield Asset Management
Ryan Szainwald
Ryan Szainwald is a Managing Partner responsible for global transaction execution and strategic initiatives in Brookfield's Private Equity Group.
Prior to joining Brookfield in 2016, Mr. Szainwald was a Partner with a leading Canadian law firm, where his practice focused on corporate finance, public mergers and acquisitions, and private equity transactions.
Mr. Szainwald holds a joint MBA/LL.B. from the Schulich School of Business at York University and Osgoode Hall Law School in Toronto.
President & Managing Director, Clairvest
Michael Wagman
Michael, who joined Clairvest in 1998, has almost 25 years of experience as a private equity investor. He participates in all areas of the investment process. Additionally, Michael has twenty years of experience in the gaming domain, having sourced and worked with many of Clairvest's gaming platform investments covering regional casinos, route-based gaming, online gaming, sports betting and technology providers.
Previously, Michael worked at BMO Nesbitt Burns Equity Partners Inc., a private equity vehicle established jointly by the Bank of Montreal and Nesbitt Burns. He began his career at Nesbitt Burns in investment banking, focusing on both corporate finance and mergers and acquisitions. Michael earned his H.B.A. with distinction from the Richard Ivey School of Business and is a CFA Charterholder. He is a member of the Clairvest Board of Directors.
Location
Toronto, Ontario, Canada
Donald K. Johnson Centre
130 King St. West
The Exchange Tower
Program Fees
$7,990 CAD
Program fee includes all materials.
Program fees are tax exempt.
Additional Details
CVCA members are eligible for a 25-per-cent discount on program fees.